If you're visiting Koh Chang on a backpacker budget, then here are 9 ways to have a wonderful time while you're on Thailand's third-largest island.
Koh Chang is much more relaxed than Phuket or Koh Samui and it's only about six hours drive on the bus from Bangkok so it's easy to get here.
*This post may contain affiliate links*
I stayed on Lonely Beach, at Little Eden Bungalows, which was a good budget option off the main strip. Check for reviews and deals and Tripadvisor before you book:

If you're arriving from or going to Battambang in Cambodia, then check out my guide for how to travel to and from Koh Chang independently from Cambodia.
1. Beach hopping
There are plenty of wonderful beaches on KC which is the main reason why people travel here, including the long Klong Prao beach, Lonely Beach, Kai Bae beach and Bang Bao beach. They're pretty much all on the West coast and they can be explored by foot, moped or the songthaews that ply the route.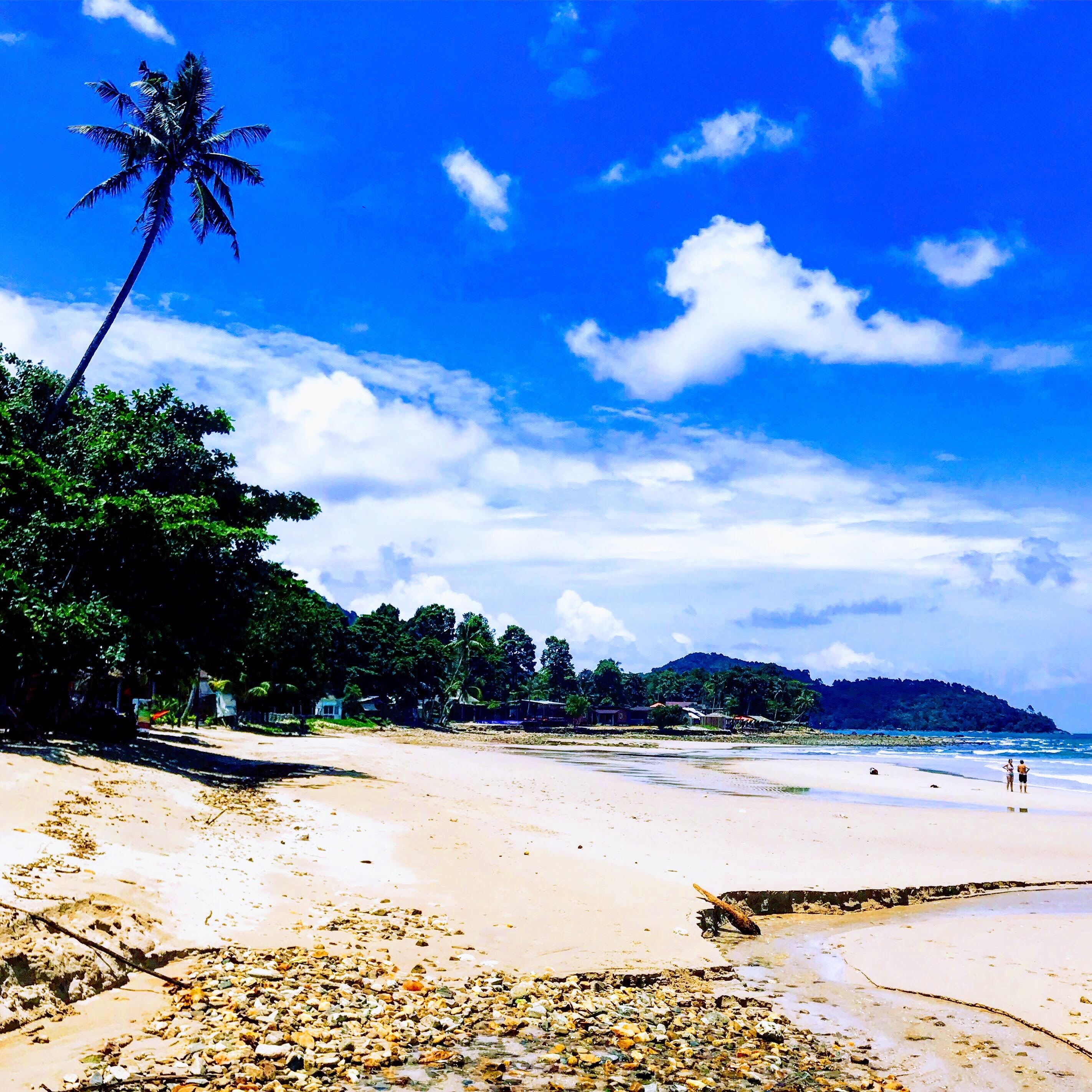 2. Scootering around the island
If you're staying in the more touristy areas then it's easy to rent a moped for the day for about $7. Only do this if you're an experienced rider as we saw travellers who had really hurt themselves in a scooter crash. There are beaches, waterfalls, marinas and the Mu Ko Chang National Park to explore on your bike, so you could go on a full loop over the course of a day.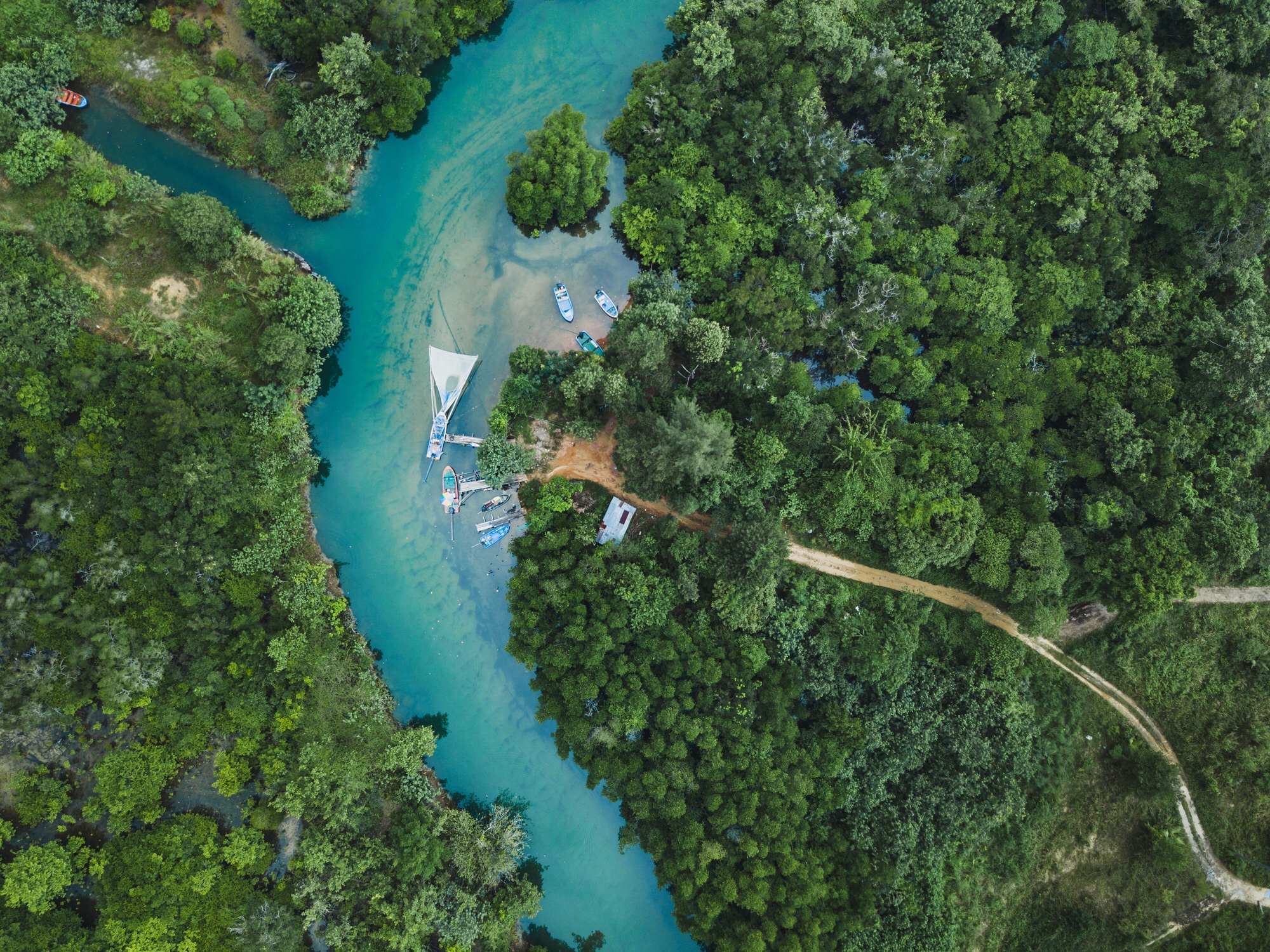 3. Snorkelling
One of my absolute favourite things to do in Koh Chang was going snorkelling around islands off the coast. The most popular boat trip is the 'four island tour' which goes to Koh Yak Yai, Koh Rang, Koh Yak Lek and Koh Yai. It's a full day and you get half an hour in each place, plus lunch on the boat. Tours cost around 700 baht ($22) but ask around to get a decent operator.
Koh Yai was the highlight for me, and the reefs off the beach are just beautiful. Throughout the day I saw clownfish, parrot fish, pufferfish, needlefish, batfish, filefish and scorpionfish amongst others that I can't name.
Check out my article on how to snorkel safely and ethically for sunscreen tips and more.
4. Take a Thai cooking class
I went to the Napalai Thai Cuisine School in Klong Prao, run by the enigmatic Bunny (not a sponsored mention). Other cookery schools are available on the island.
I picked the course because I got to choose my own vegetarian menu which meant that I could pick my absolute favourite Thai dishes.
We cooked four dishes in 3 hours, which were:
Hot and sour soup
Tofu Pad Thai noodles
Tofu red curry
Sticky rice and mango
If you want to know more about my class, then check out post all about it.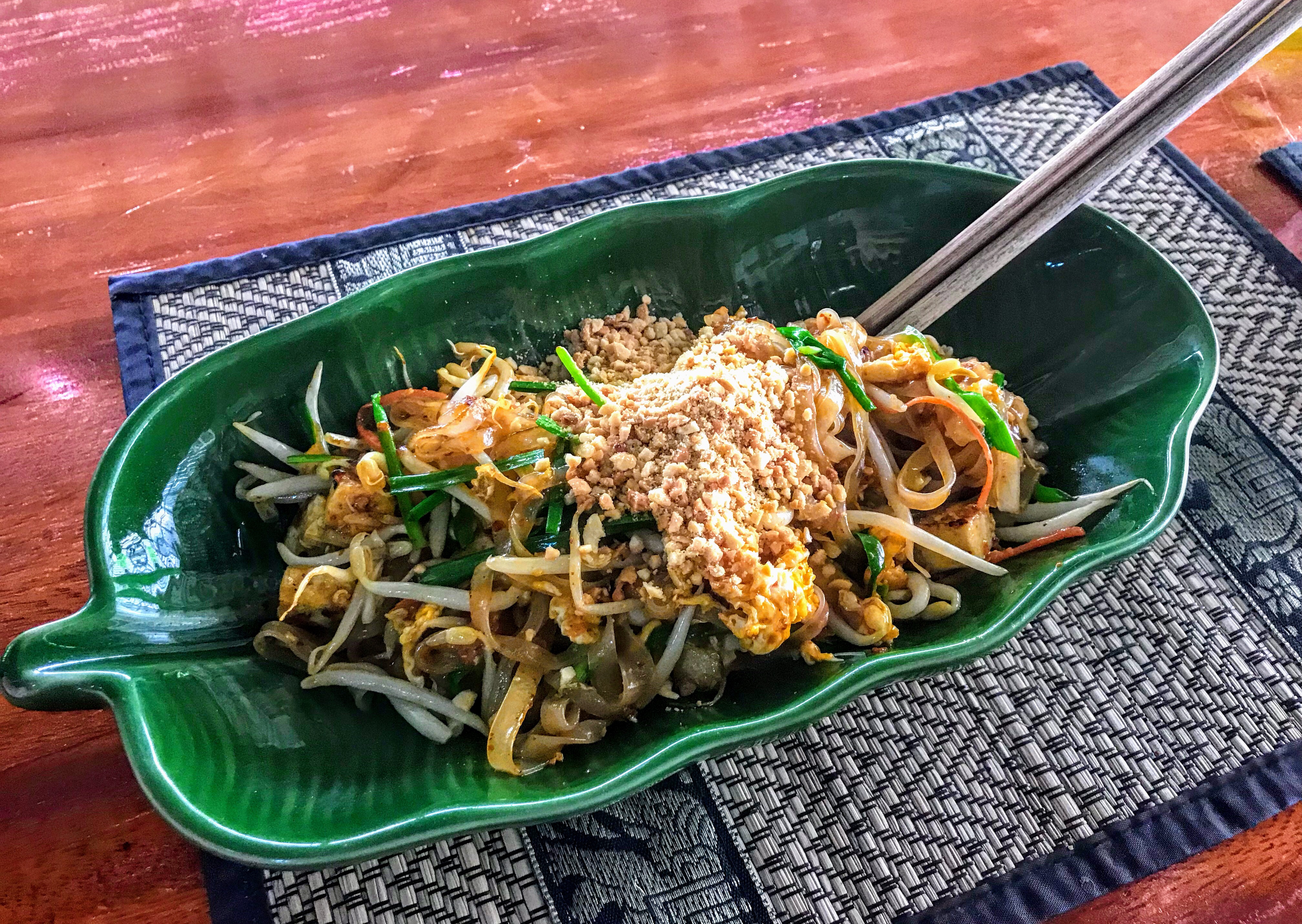 5. Be a Trash Hero
If you're walking along the beach, then why not take a bag with you and try a quick beach clean? I picked up an entire bin bag of rubbish in 20 minutes on Lonely Beach and the owner of Gu Bay gave me a free mojito for my troubles. If you want to join an organised group, then check out Trash Hero Koh Chang on Facebook.
6. Get rubbed
Koh Chang is a fantastic place to relax, and there are loads of places to get reflexology and traditional Thai massage depending on where you're staying. I highly recommend Thai massage as it's a great way to rejuvenate while you're on the island.
7. Watch the sunset
As most of the beaches are on the West coast, this means that you get some incredible sunsets. This picture was taken at Lonely Beach and I saw some wonderful sunsets on the week that I spent in Koh Chang.
8. Wildlife watching
There is a wealth of wildlife to be found on land in KC, as well as in the ocean. Look out for long-tailed macaques sitting on the power lines in the mornings and afternoons. If you go into the forest you may see palm civets, vampire bats, squirrels, silver langur and wild boar as well as lizards and snakes. Poke around (metaphorically not literally) in the beach rock pools to find crabs, sea cucumbers, anemones and small fish.
9. Swimming and kayaking
When the sea is calm, some of the bays are safe to swim in, but check the conditions with the locals before you go in. You can also hire kayaks to explore the coastline if the weather is good.

The only thing I don't recommend while you're here in elephant riding as I saw so many miserable elephants in the numerous camps here. If you're concerned about this practise, then check out the petition to halt elephant abuse in Thailand at Change.org.
Apart from that, I think Koh Chang is a great island for a backpacker to explore, especially if you like wildlife and snorkelling. It's also a great stopover between Cambodia and Bangkok too.
If you're travelling to Southeast Asia, then check out my guides to Cambodia and Thailand.
Don't forget your water bottle:
Have you been to Koh Chang? What do you do while you were there? Let me know in the comments below!
Pin this for later: