If you need to travel independently from Battambang in Cambodia to Koh Chang via Trat (or vice versa) through the border crossing, then let me help you every step of the way with this handy guide.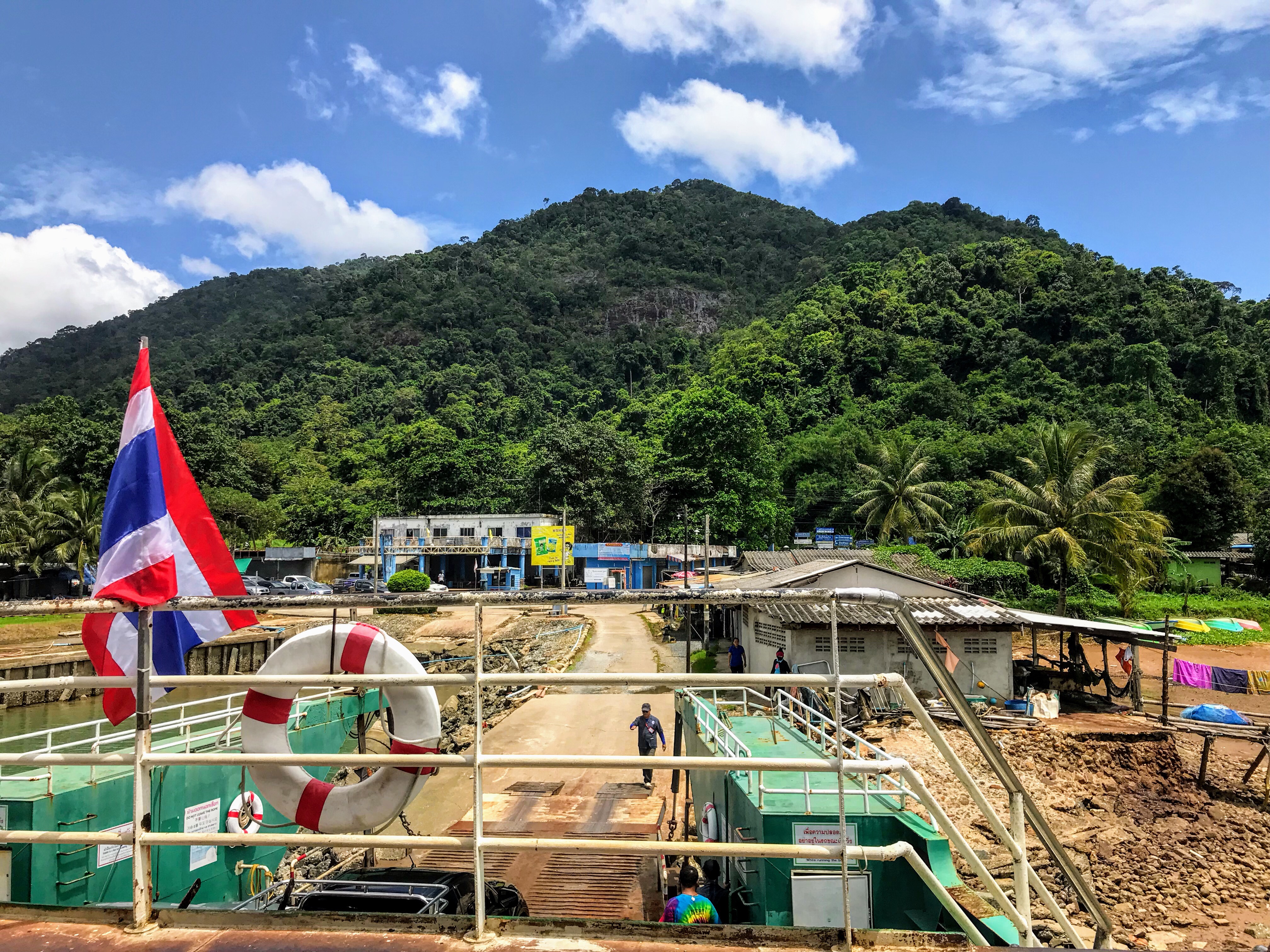 This post may contain affiliate links
To do this journey independently took us from 9am until 5pm so I recommend having a stopover in Trat. It took another 5 hours the next day to get to our hotel on Koh Chang the next day. There was a lot of waiting around as it was low season, but it is slightly quicker in the high season.
Read more: 9 wonderful things to see and do in Battambang in Cambodia
We stayed at Lucky Hostel in Battambang, Orchid House in Trat and Little Eden Hotel in Koh Chang, all of which were good. For reviews and deals, check out the hotels on Tripadvisor:
We started our journey in Battambang and our hostel arranged a shared taxi to Phsar Prom which is the Cambodian border. It picked us up from our hostel, cost $8 each and took an hour and a half.
It's a quiet border and they're really efficient, if you're entering Cambodia from Thailand, you'll need a passport photo and $35 for visa on arrival depending on your country. You can't use an e-visa for a land border in Cambodia yet. Thailand is free to enter for many people so after getting stamped out of Cambodia, you fill in a form to get your free one-month Thai visa.
It's a short walk to the Thai border, but once you're through then there isn't much on the other side. There is a nice cafe on your right where you can get a drink and use WiFi as well as numerous cash machines to get baht.
Long-distance taxis are expensive, and there are no Grab or Uber taxis here, so just ask any taxi officials to call you a motorbike taxi (50 baht) to the Khlong Yai songthaew (song-tow shared taxi) stop for Chanthaburi. The stop is marked on the Maps.me app.
They leave every hour or so but the stop isn't near anything, so you may have to wait around there. Make sure you have podcasts. The songthaew costs 50 baht and it takes about an hour to get to Chanthaburi bus station.
At the Chanthaburi bus station, go to bay 6 which is where the Trat minivans leave from. Buy your ticket from the desk for 60 baht and they leave every half hour. It takes about 1 and a half hours to get to Trat bus station.
At this point, you can walk to your hotel in Trat or you can continue on to the ferry port. The songthaews leave from the centre of Trat to the port (location marked on Maps.me), they cost 50 baht and take about half an hour.
Buy your ticket to Koh Chang at the booth (150 baht return, or 60 baht single). There is shuttle to take you to the ferry that takes a few minutes. The ferries leave every hour in peak season, or every hour and a half in low season.
The ferry journey takes about 40 minutes and will take you to the Dan Khao port. There will be songthaews waiting there on the road that will take you to the different beaches. It costs 100 baht to go to Lonely Beach and it takes about 40 minutes plus waiting around time.
Now you deserve some beach time – enjoy!
Check out 9 wonderful things to do in Koh Chang for island inspiration.
Have you done this border crossing? How did you find it? Let me know in the comments below!
Pin this for later: