Battambang is slightly off the Cambodian tourist track of Angkor Wat, Phnom Penh and the islands, but it's a great place for budget travellers and it's much more than just the bamboo train! I recommend hiring a moped to get you to further away places. Otherwise, you can easily hire a tuk-tuk driver for the day.
Here are 9 wonderful things to see and do in Battambang:
This post may contain affiliate links
1. Bamboo train
I actually saw the bamboo train for the first time on the Netflix series Travels with my Father with Jack and Michael Whitehall and I immediately wanted to go. The 'nori' is an improvised train made from a bamboo platform and a small motor that runs on train tracks. Fun arises when they meet each other and the person carrying the least has to take their train off the tracks to let the other one through.
It was created out of necessity by the UN and the original one has been closed down to be used for 'real' trains. This new one has been set up for tourists so it's a 20 minute ride either way and I'm sorry to tell you that there are gift shops at the end. It costs $5 and it's about a 20 minute ride out of town.
2. Hike up Phnom Kdong
If you're going to the bat cave then go an hour before sunset to walk up Phnom Kdong peak to see a small temple and views of the countryside. It only takes about 15 minutes to walk up and there are some caves to see too. When you come down you can watch the bats leave the bat cave at sunset.
You'll also see long-tailed macaques while you're up there and if that makes you nervous, then check out my guide to dealing with monkeys in Asia.
3. Sunset at the bat cave
Millions of bats leave their cave as sun goes down and you can sit on a plastic chair in the road to watch it. It's a wonderful natural spectacle and basically free apart from the price of a beer.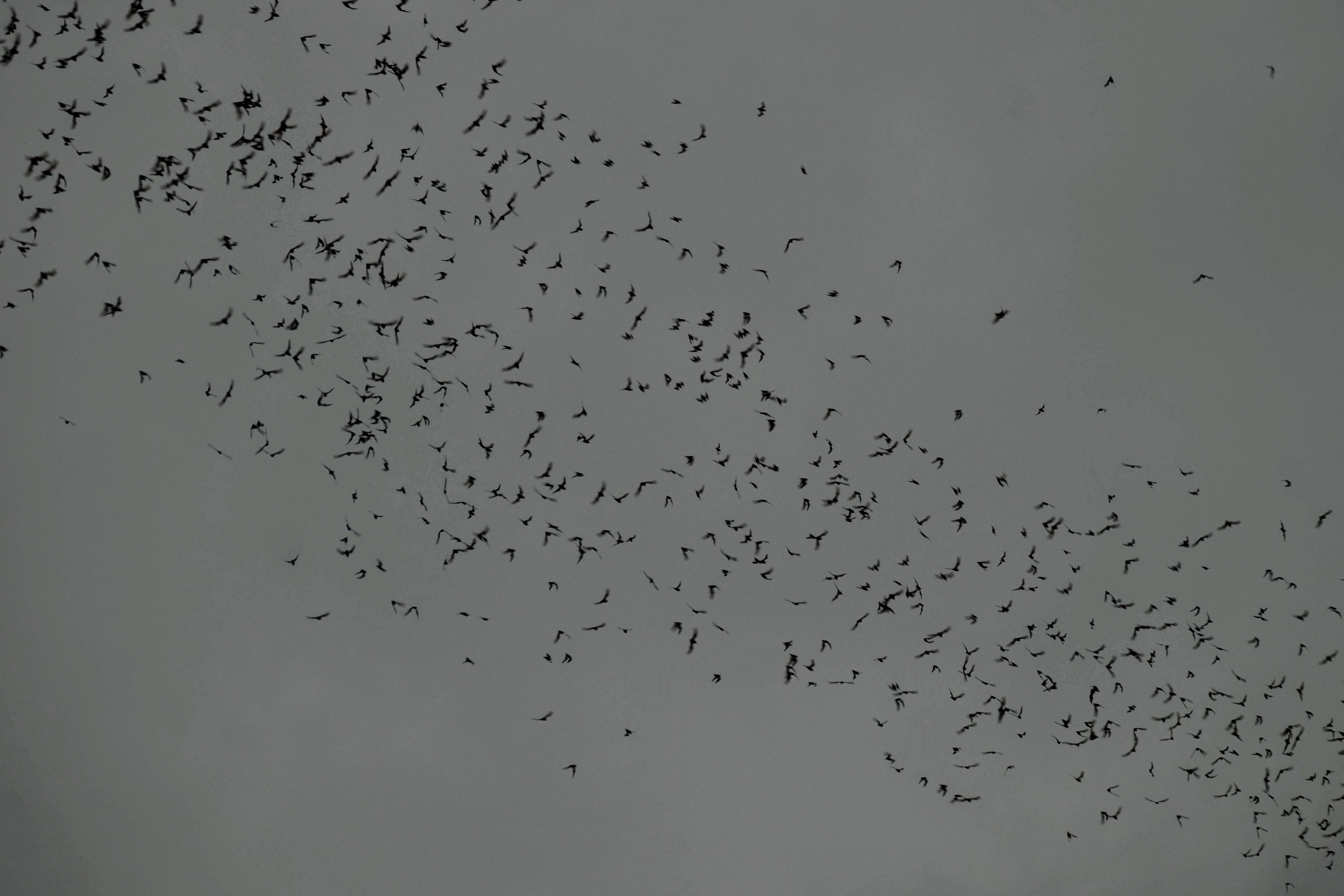 4. Experience a real Cambodian market
Visit the Phsar Boeung Chouk market in the centre of town if you want the real Cambodian food experience. Vegetarians may want to turn away as you can see snake fish trying to escape, frogs being skinned, eels being gutted and bowls full of ant eggs and crabs.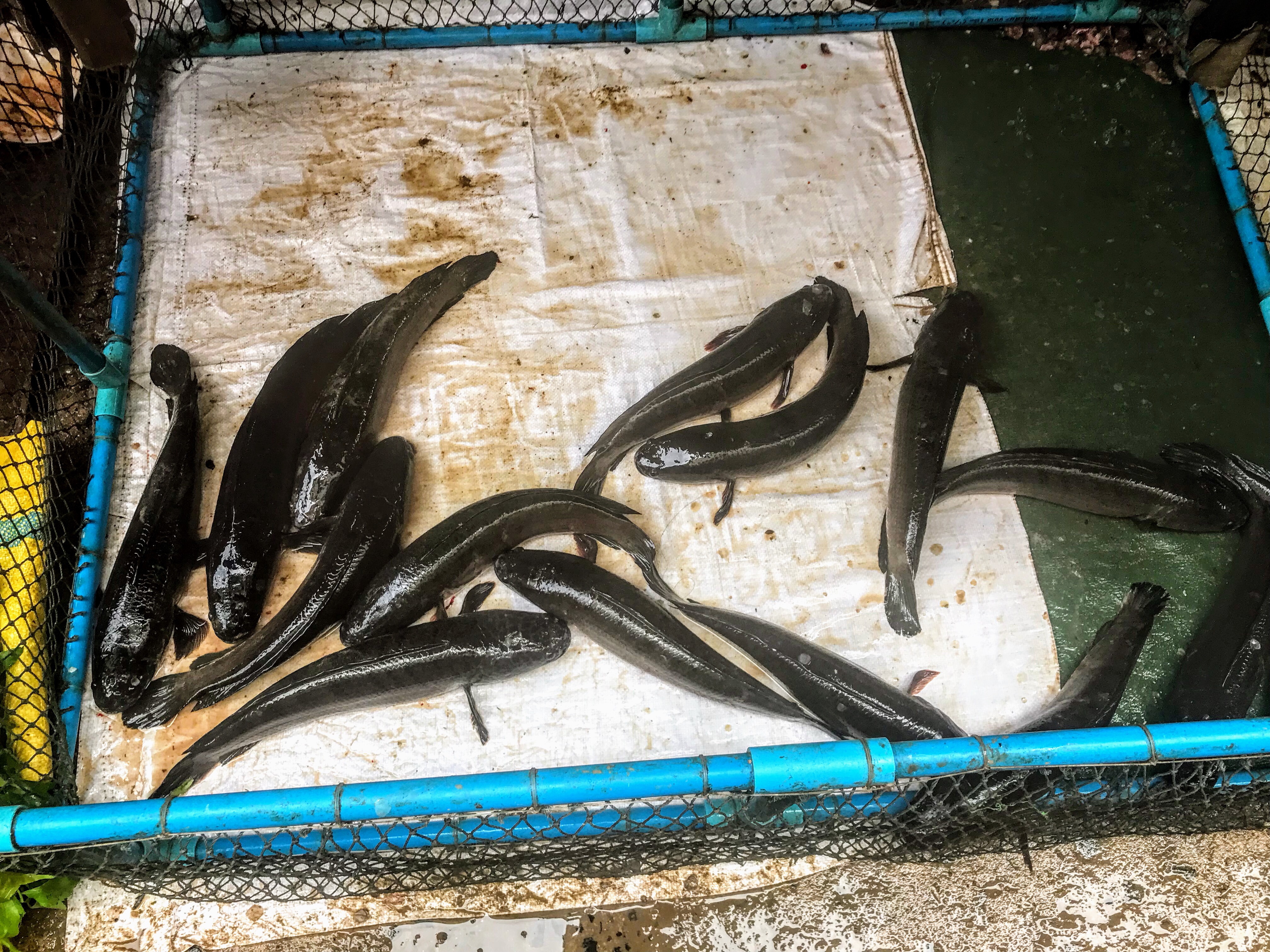 Pen of snake fish, Battambang, Cambodia
5. Coffee at an NGO cafe
There are several non-profit organisations that have cafes in Battambang. You can drink coffee, eat cake and support their good work at the Green Mango Cafe and Bakery, The Lonely Tree Cafe and Cafe Hope of Children.
6. Enjoy a seeing hands massage
For only $8 you can get a great massage at the Hope of Blind Seeing Hand Massage. It's a bargain and you're supporting a great social enterprise. To find out more about the seeing hands massage phenomenon in Asia, check out my post all about it!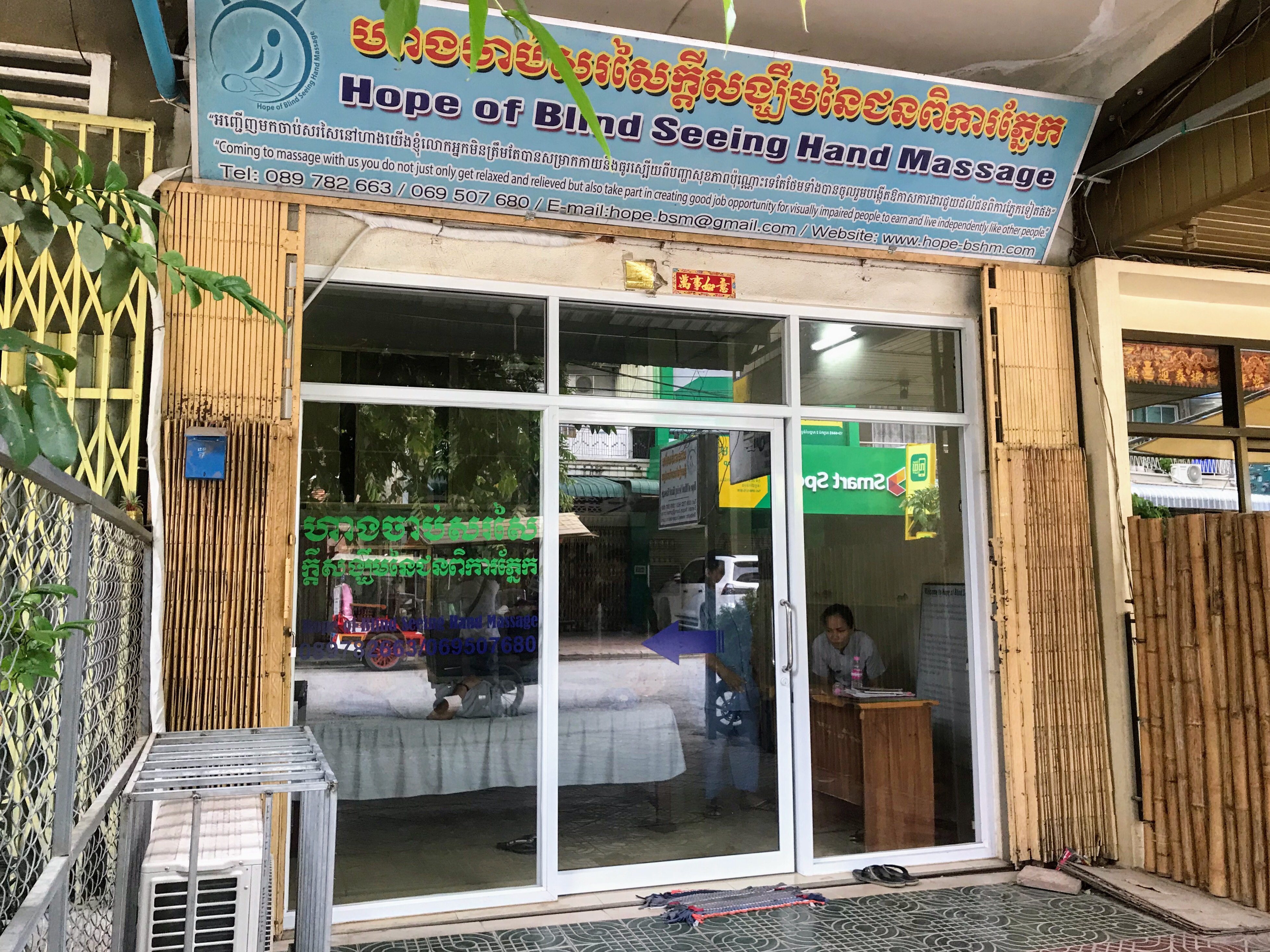 Hope of Seeing Hand Massage, Battambang, Cambodia
7. Dine at Jaan Bai
Jaan Bai is a social enterprise restaurant that supports the Cambodian Children's Trust and it serves delicious food. You have to book a table if you're coming in the evening as it's the top rated restaurant of the area. There was even a Thai Youtuber filming when we were there.
I wholeheartedly recommend the tasting menu which has three courses, wine and coffee for $18.50. You can choose between meat or vegetarian options and its delicious way to give something back to Cambodia.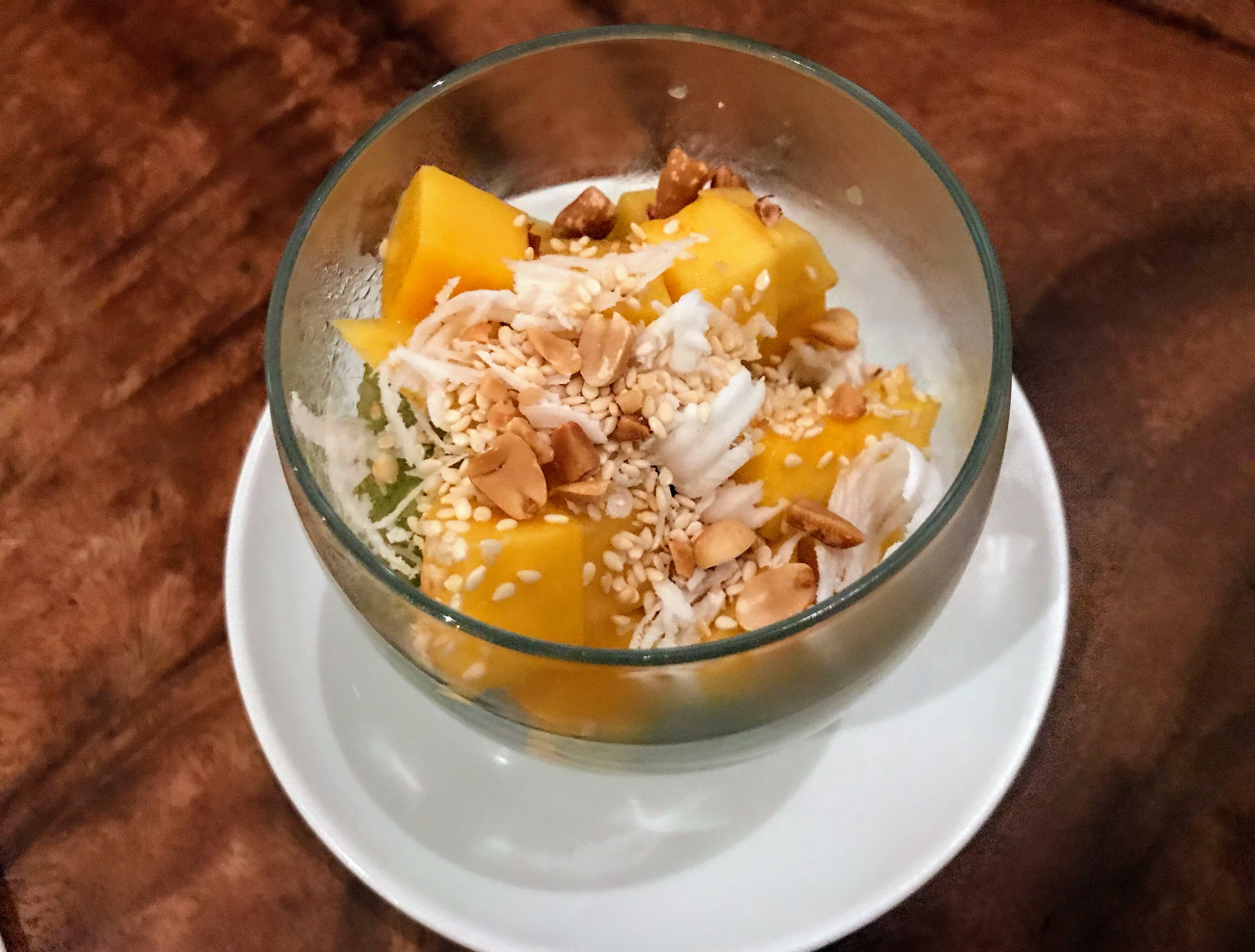 8. Take a very cheap cooking class
I took a cooking class at Nary Kitchen in the centre of town where I learnt to cook four dishes and eat them for only $10. I made amok, lok lak, fresh spring rolls and banana and tapioca pudding and if you want to know more about these dishes, then check out my post all about it!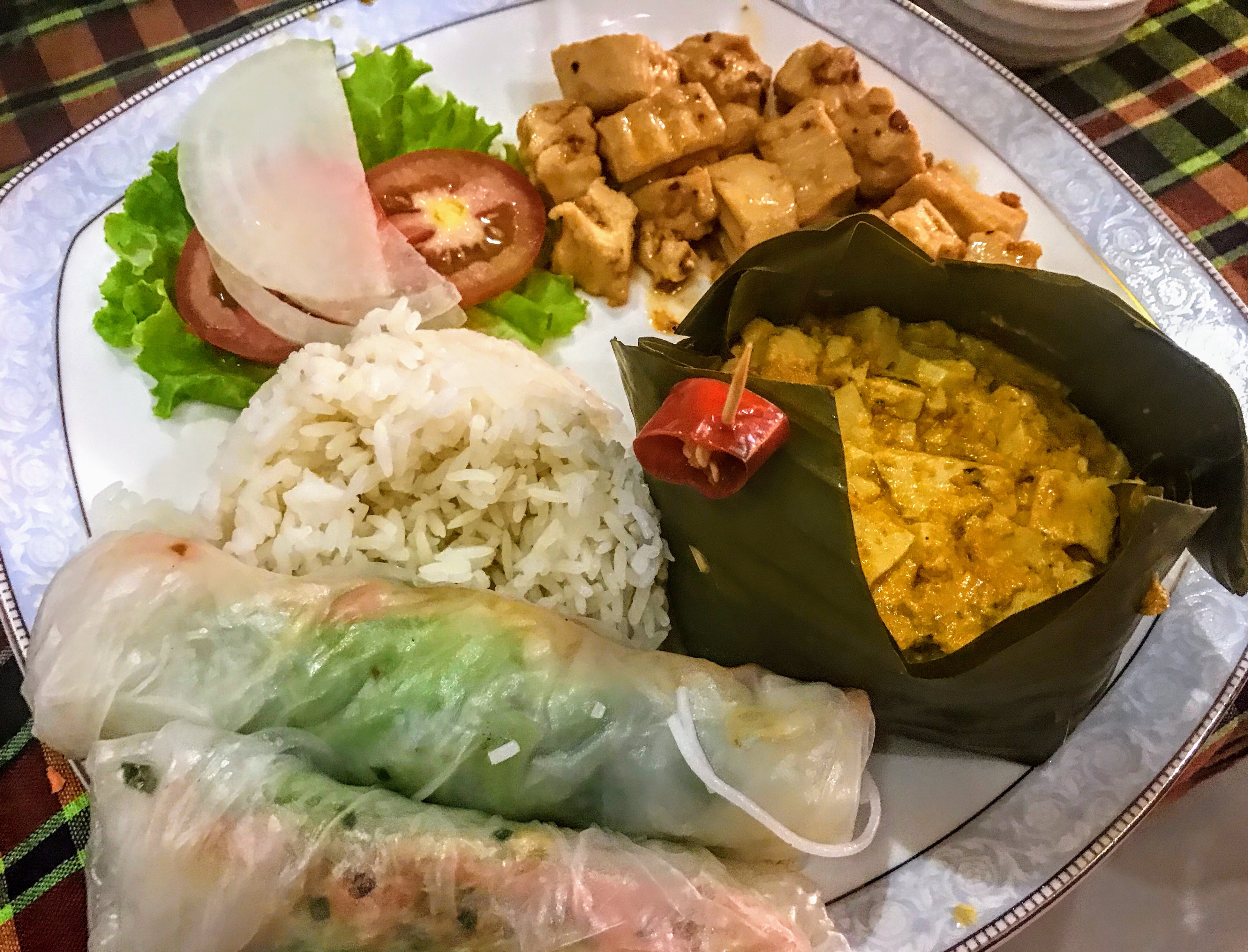 Cambodian food, Nary Cooking Class, Battambang
9. The Phare Circus
The Phare Ponleu Selpak (Brightness of the Arts) Circus in Battambang is a non-profit arts school that supports young people with a variety of community programmes. They really know how to put on a show, and they perform slapstick comedy and circus skills that represents everyday Cambodian life. The circus is a joyous thing to watch and a great cause to support. It costs $14 and it's a couple of minutes drive out of town.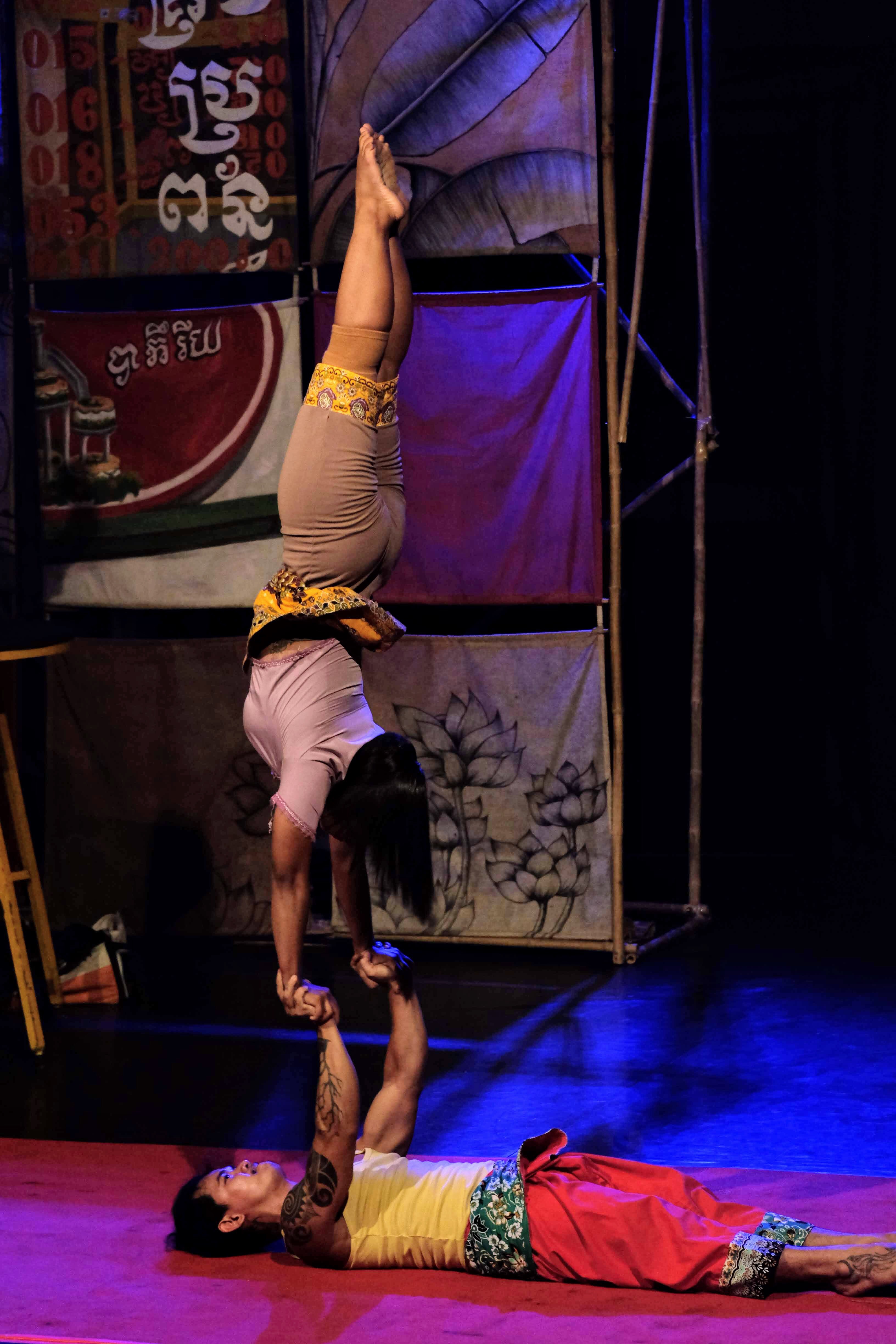 Read more: Your guide to watching the Phare Circus in Battambang, Cambodia
I hope this has encouraged you to visit Battambang and enjoy a taste of less-touristy Cambodia! It's a great base for exploring the countryside and enjoying food, culture and a laid-back friendly vibe.
You can also see killing fields and old temples near Battambang but I haven't included them because I'm assuming that you will be visiting Phnom Penh and Angkor Wat too.
If you're travelling on to Koh Chang in Thailand, then I have a post about how to make that border crossing independently.
We stayed at Lucky Hostel in Battambang and it was a good budget option. For reviews and deals, check out the hotels on Tripadvisor:
Don't forget your water bottle:
Have you been to Battambang? What were your favourite things to do while you were there?
Pin this for later: