An important aspect of ethical travel is having sensitivity towards other cultures and an awareness of the correct etiquette when visiting religious establishments.
This is a list of the most popular world religions by the number of worshippers and ones that I've come into contact with regularly on my travels.
There are, of course, many other beliefs including a wide variety of indigenous religions but backpackers are less likely to come into these ones on the traveller circuit.
Photography regulations vary from place to place so always ask before you take a picture. As a general rule, avoid smoking, illegal drugs, drinking and skimpy clothes in all temples around the world.
Read more: 5 tips for dealing with stray dogs while travelling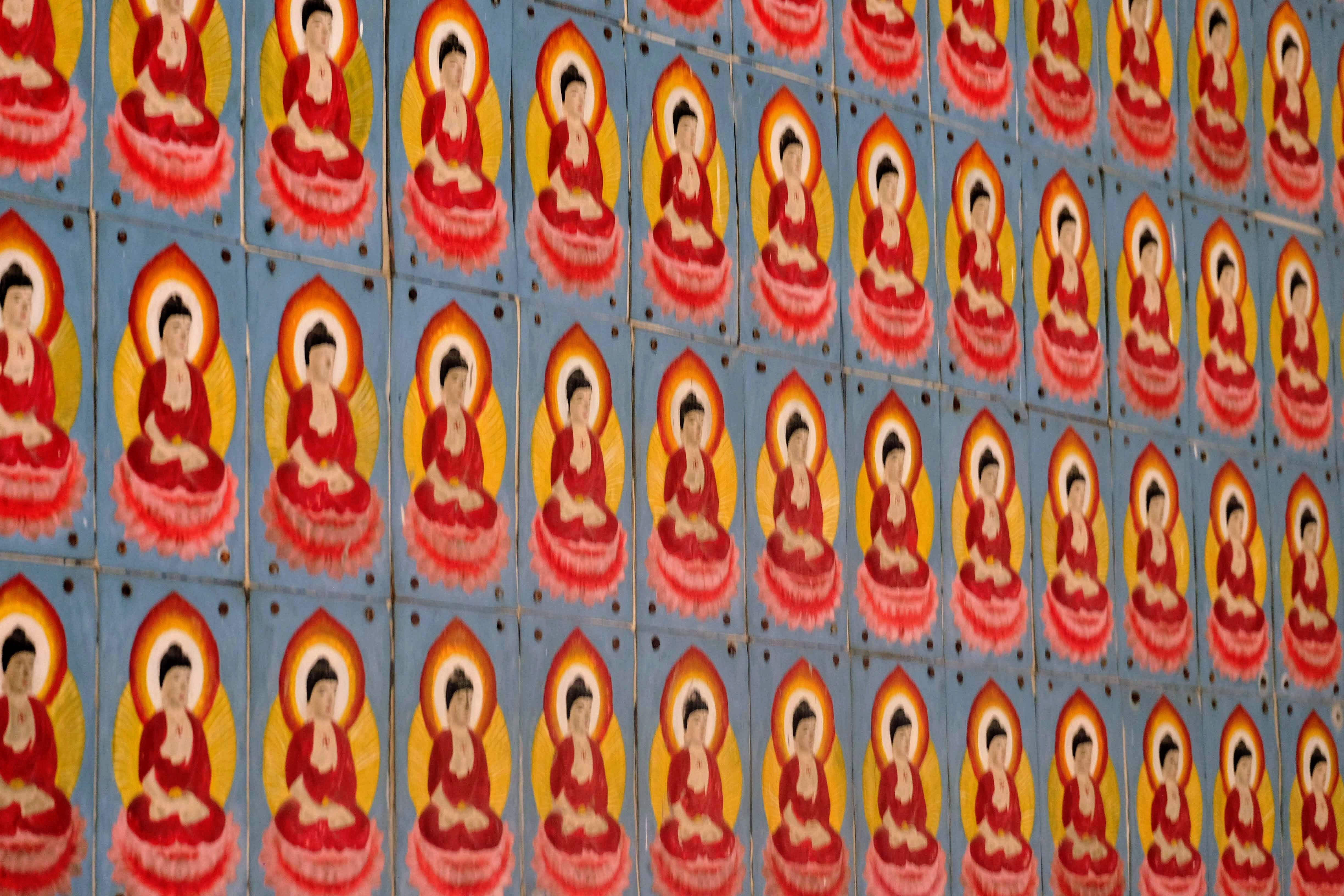 This post may contain affiliate links
This is my quick guide to temple etiquette for the major world religions
Take off your shoes
No bare knees, shoulders or chest
Head can be uncovered
Enter on the right side to show respect
No pointing
Keep head lowered in deference
You can bow to Buddha
Don't turn your back on Buddha
Speak quietly
A woman cannot touch monks
Accepts donations and incense offerings
Remove hats
Wear more formal clothing
Speak quietly
Accepts donations and lit candles
Remove hats
No bare thighs, chest or shoulders
Speak quietly
No shoes
Enter with the left foot, leave with right foot
Accepts donations and offerings
Wash before entry or ensure you're clean – especially feet!
No bare shoulders, upper arms, chest or legs
No animal skin or meat
Remove shoes
Some areas are Hindu-only
Don't touch shrines or statues
Accepts donations and offerings
Remove shoes
Refrain from touching of the opposite sex
No walking in front of someone who is praying
No talking during prayer
Sometimes non-Muslims cannot enter the mosque during prayer time do check before you go.
Some areas may be off-limits to non-Muslims.
Islam has the most conservative dress code – no hair, no shoulders, no arms, no legs, no chest.
Men and women worship separately.
When the Torah is open, people stand in the synagogue as a mark of respect
Always ask whether women are required to cover their hair
Sometimes men are required to wear a kippah
Observe the rules of Shabbat if you're visiting from Friday evening to Saturday.
Dress formally
Avoid pointing your feet or turning your back to the Guru Granth Sahib
Walk around the Gurdwara in a clockwise direction
Cover head
No shoes
Clean hands and feet before entry
You can bow to the Guru Granth Sahib if you wish
Read more: 11 travel safety tips for backpackers that might save your life
Do you have any advice about temple etiquette? Share your stories in the comments below!
Pin this for later: