Seeing wildlife on the Kinabatangan River was one of the most wonderful experiences that I've ever had, and you can do it cheaply and ethically by lodging in a homestay.
We organised our trip through our homestay which is what I recommend you do if you want an easy and affordable trip. We got transfers to and from Sandakan and Sepilok, full board (with vegetarian meals for me) including water for 2 days and 4 boat trips for exactly £100 or 500RM.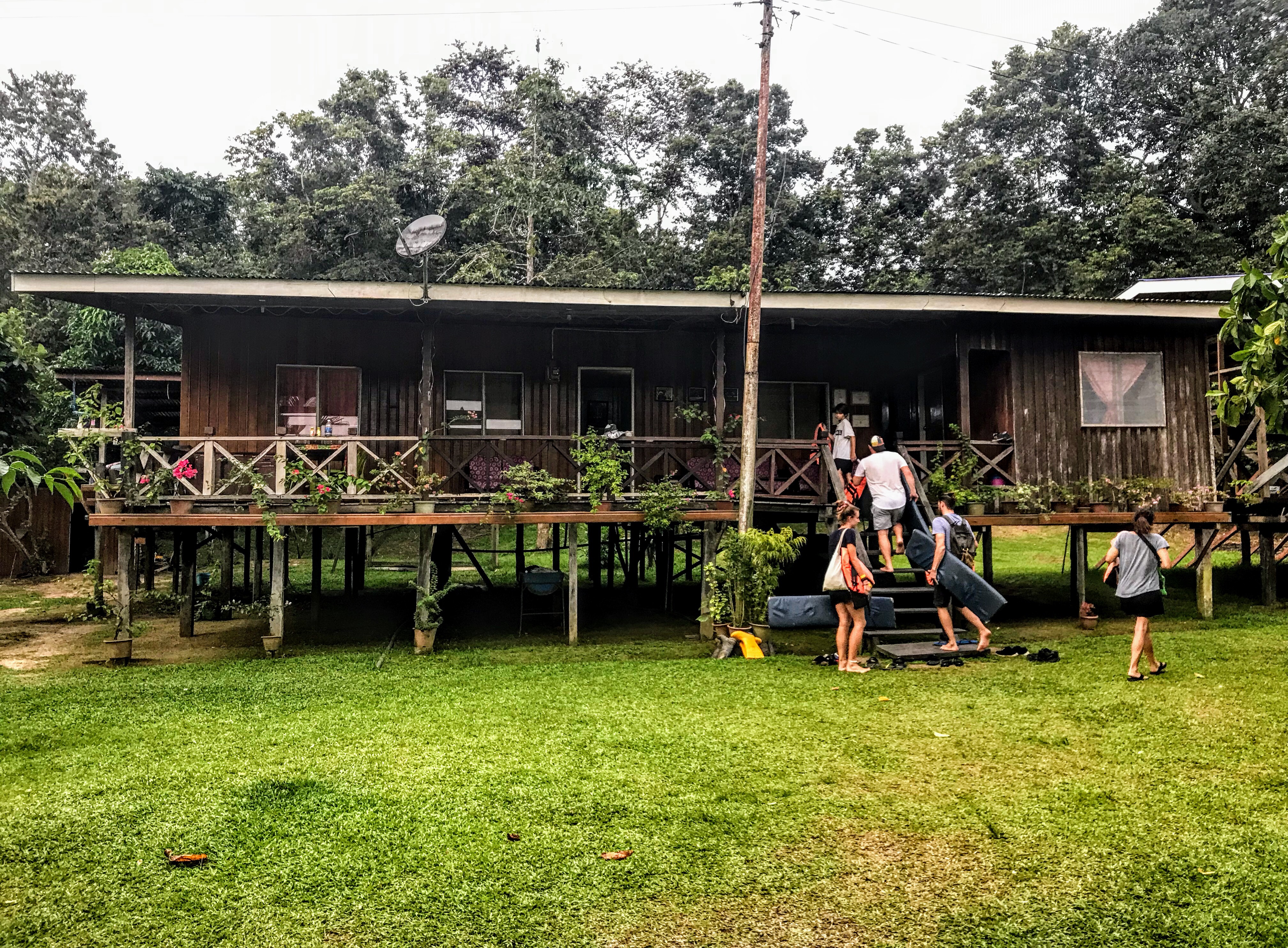 Where to stay
We booked Osman's Homestay online and it cost 100RM per night with food included. It is basic accommodation with no internet but in a great location next to the river. Transfers cost 50RM each person for one way from Sepilok and then back to Sandakan. We went on 4 boat trips and they cost 50RM each for 2 hours on the river. So 500RM in total.
If you had any doubts about the experience of the guides, ours had been out on boat trips with David Attenborough during the filming of Planet Earth 2!
From an environmental perspective, it's better to use the small boats from the home stay and not the big boats used by big tour groups as they create erosion on the river bank.
Due to the chemical-use on the palm oil plantations that bump up with the river reserve, tap water from the river is very polluted and I would avoid using it to shower with unless you really have to. Drinking water will be provided by your homestay.
It took us four boat trips to get decent sightings of the Borneo 'Big 5' which are the pygmy elephants, orangutans, crocodiles, hornbills and proboscis monkeys. We saw loads of other wildlife, which is forced here because the river reserve is flanked by palm oil plantations (check the resources at the end of you're interested in activism).
The most difficult animal to see is the pygmy elephant which travels up and down the river, but the guides usually know if it's around. Here are all my boat trips and the main wildlife sightings I saw on each one, focussing on the big 5. Avoid going out in the middle of the day as wildlife is less active and you won't see very much.
1st boat trip: Afternoon boat cruise
If there are elephants around, then the trip usually involves tracking them down so we saw some other animals along the way but we were focussed on the elephant.
We were lucky that the elephants were in town on our first afternoon boat trip after we'd arrived. If you're very lucky then you'll see a river crossing but we didn't. Our first sighting was a lone elephant by the river.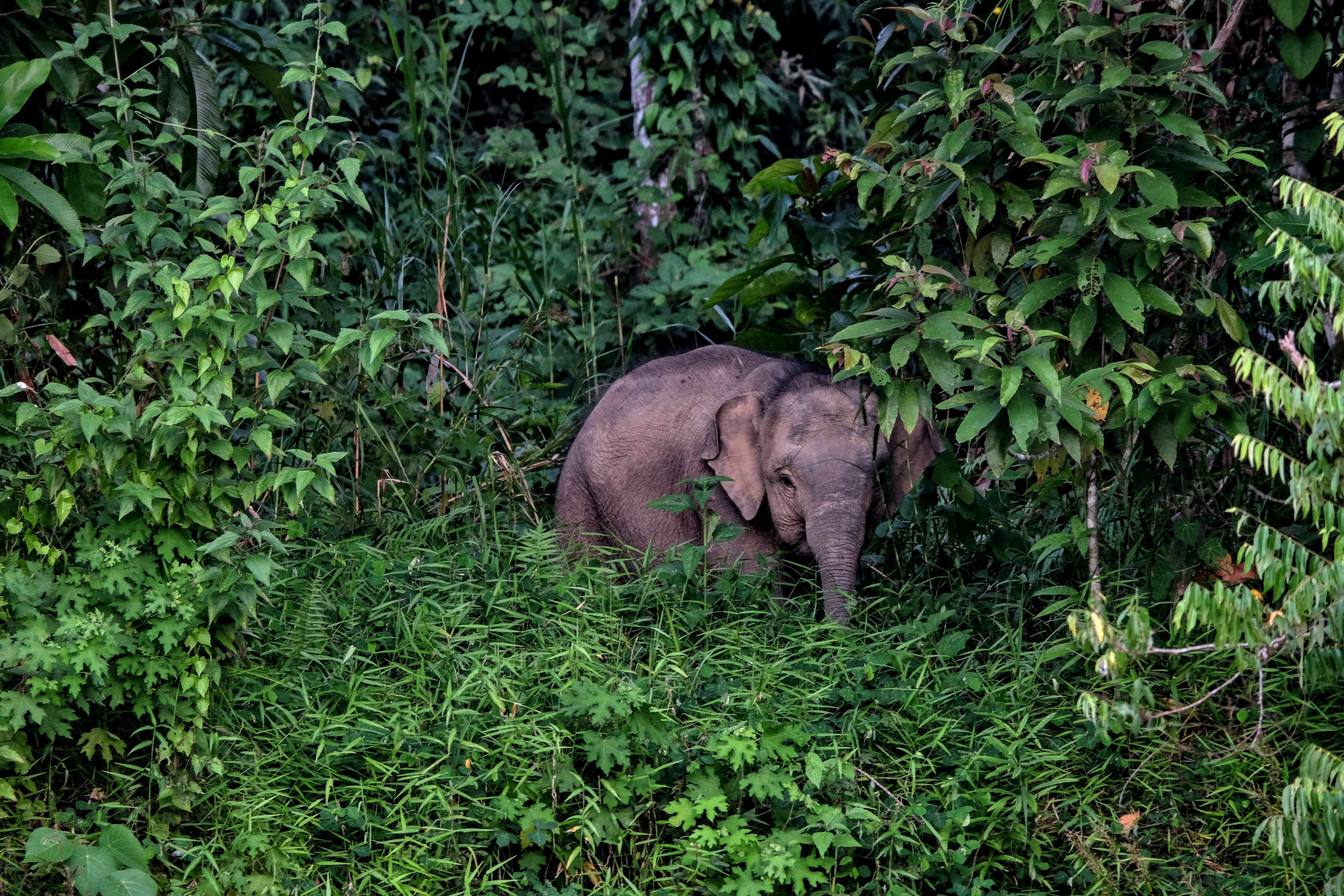 Further on we saw a group of 7 elephants travelling along the river bank together. Seeing 8 elephants on our first trip was truly incredible.
2nd boat trip: Morning boat cruise
We arose early the next day at 6am for our morning boat cruise. The morning is a great time to see birds and we had the best hornbill sightings at this time. There are 8 hornbill species to see including the black hornbill, oriental pied hornbill, rhinoceros hornbill, helmeted hornbill and the wrinkled hornbill. We saw four of these species but not the helmeted hornbill.
We also had the best sightings of proboscis monkeys in the morning on the channels off the main river, which is a good place for spotting macaques as well.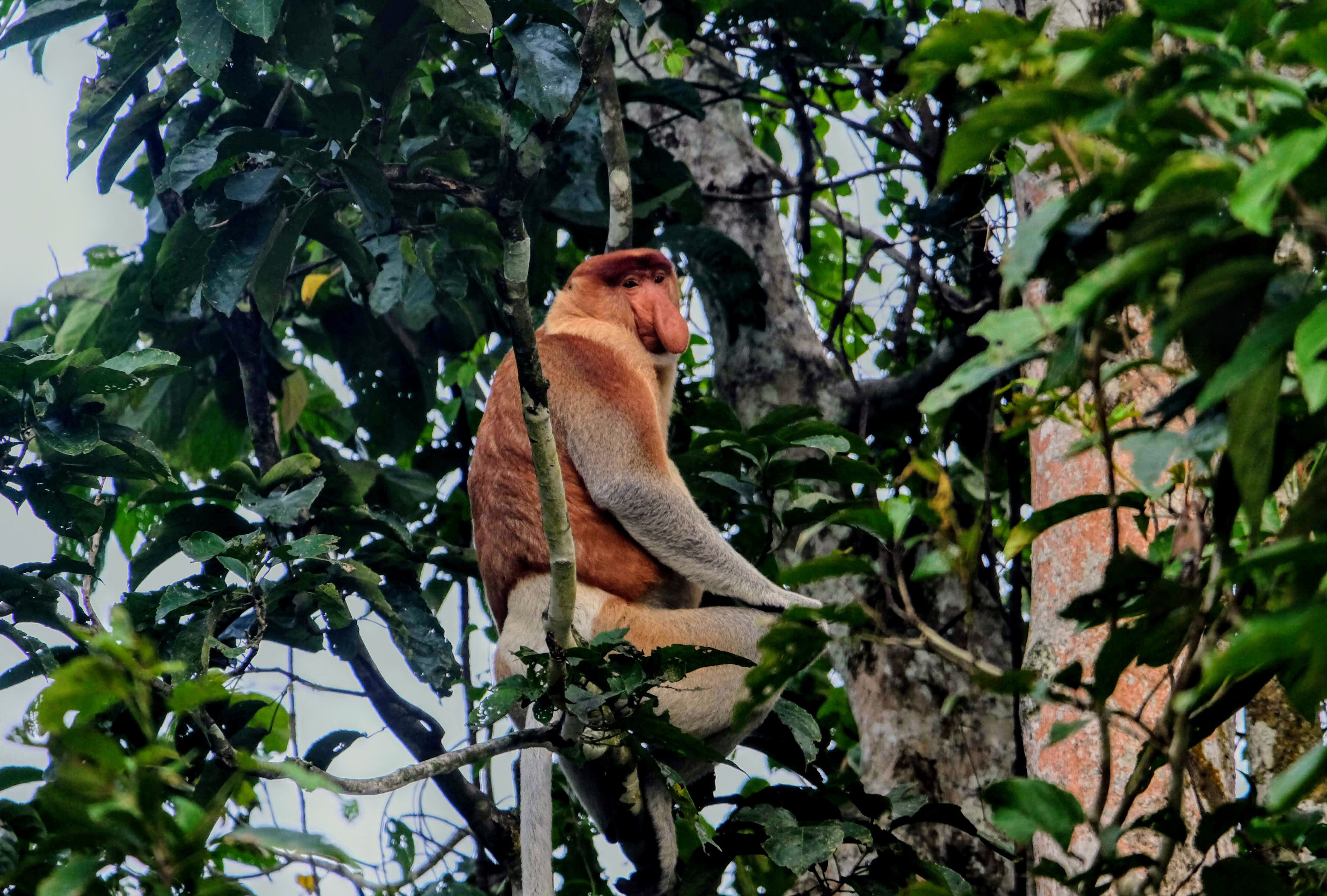 Proboscis monkeys are common along the river so it's one of the easiest animals to see on the cruise, but they do tend to be in the tops of trees.
3rd boat trip: Afternoon boat cruise
On our afternoon boat trip, we finally saw not one but two wild orangutans! We heard the first one call before we saw it but it was far away. Later on, we saw the one below on the river channel where we saw most of the monkeys. They can also be found near the Gomantong Caves.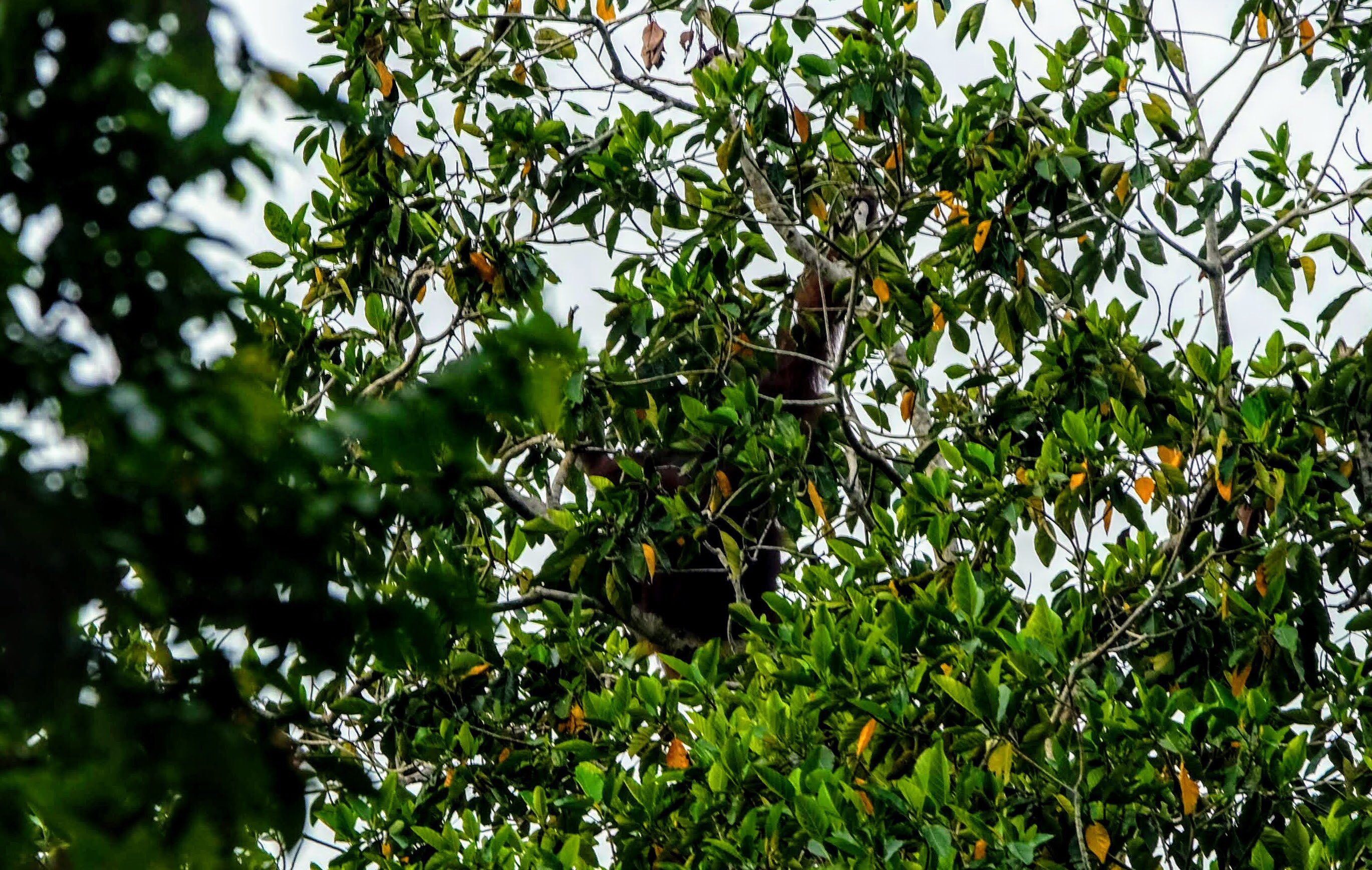 Orangutans require a long lens as they tend feed and sleep high up in the trees. It's rarer to see them down at the river despite that famous photograph of a rehabilitated ape fishing in Indonesia.
Check out my recommendations for the cheapest and easiest wildlife photography kit.
As well as the hugely common long-tailed macaque, you will likely see the pig-tailed macaque too, but they are much more aggressive. Sadly, we didn't see any langurs on any of our boat trips.
At this point we'd pretty much seen the big 5, but we hadn't got a decent crocodile sighting as yet.
4th boat trip: Night boat cruise
Nighttime is a great time for finding crocodiles as they're so quick to hide during the day. We had several great sightings like the one below of all ages of estuarine or saltwater crocodile during our evening trip.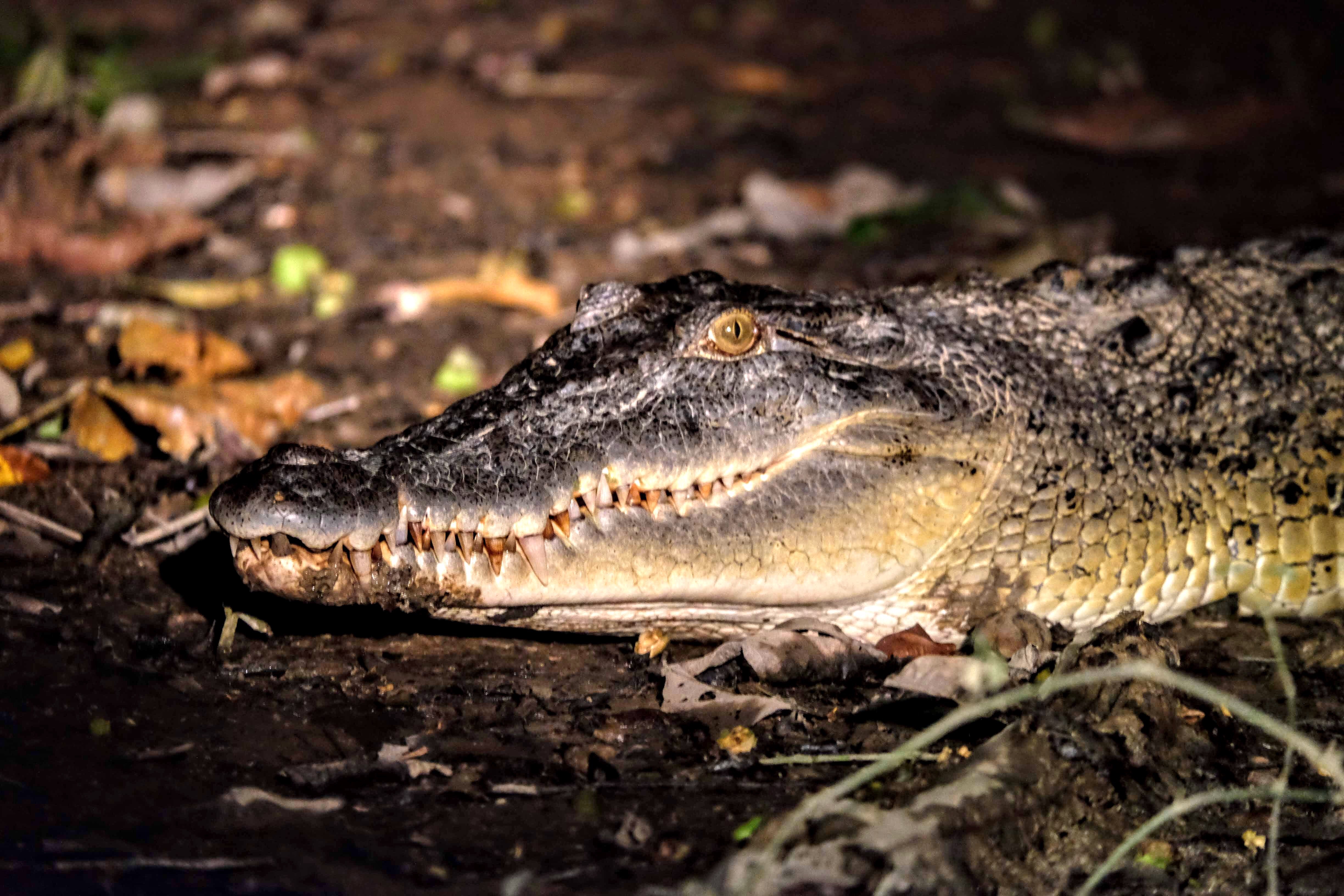 The evening is great for other wildlife too and we saw saw mousedeer, kingfishers, palm civets, a Malayan civet, sleeping macaques and proboscis monkeys and several fishing owls.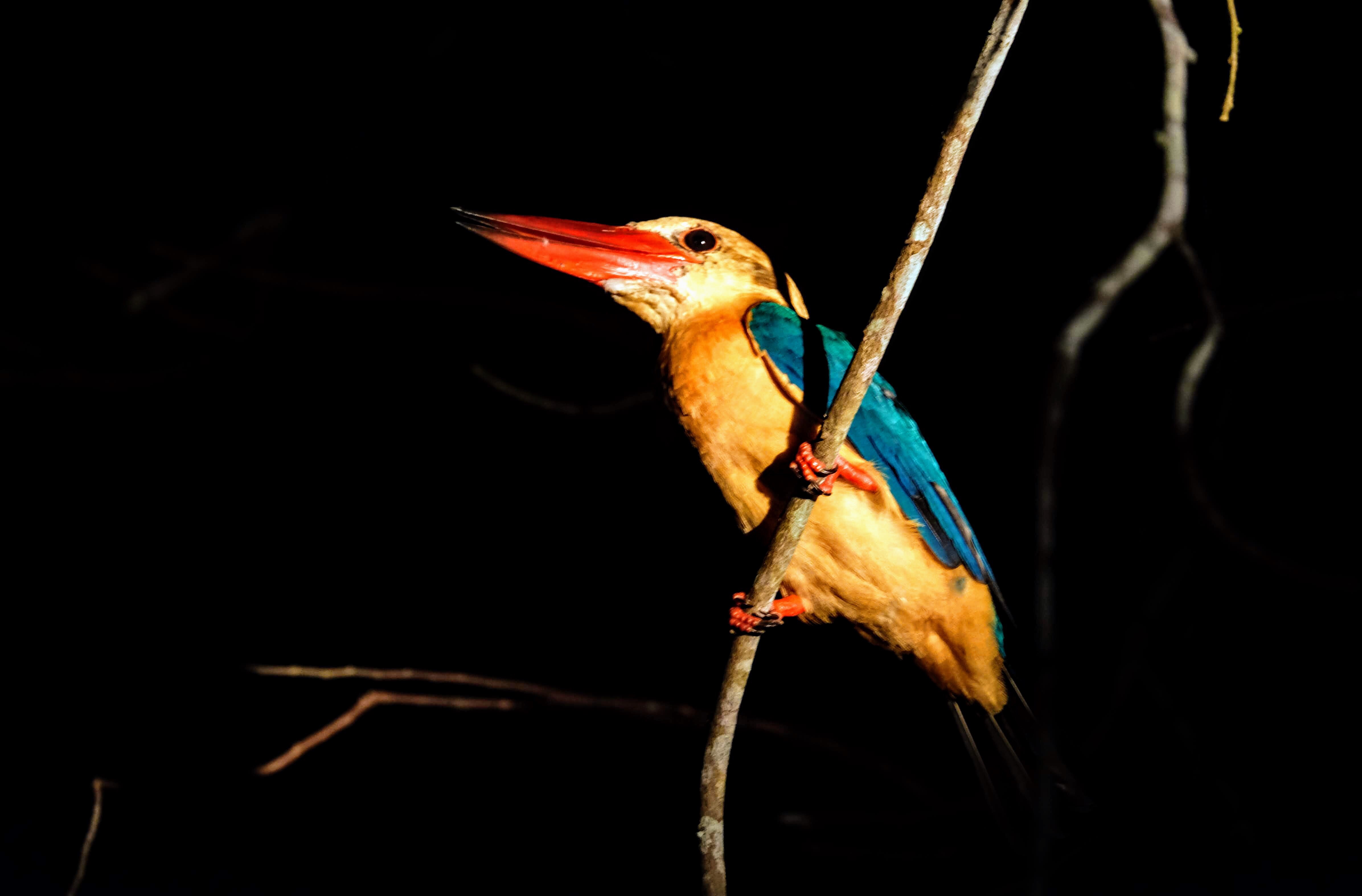 If you're interested in finding out more about the conservation projects that are aiming to protect Borneo's forests, or you want to make a donation, then these are organisations and petitions to look out for:
Whether you spend an hour, a day or a week in Borneo's rainforest, you can't help but be moved by a landscape that is well worth fighting for. I'll certainly never forget the two days that I spent in Kinabatangan River and the wealth of wildlife that I saw there.
Have you been to Kinabatangan River? What did you see while you were there? Let me know in the comments below!
Pin this for later: