Staying in the Tam Coc area near Ninh Bình was one of the most beautiful places that I visited in Southeast Asia.
It's the perfect place to explore by motorbike and my favourite places that I visited was the endangered primate rescue centre in Cuc Phuong National Park, in order to support their good work!
Vietnam's national parks are some of the most beautiful in the world, but they're also the most empty of wildlife. There are many threatened primate species, including the Cat Ba langur which is one of the most endangered primates in the world.
This is why we decided to get on our moped and spend half a day (and very little of our budget) visiting Vietnam's first National Park and it's wildlife rescue centres.
Getting to Cuc Phuong National Park
If you want to come on the bus from Hanoi's Giap Bat station then head to the nearest town of Nho Quan (buses go at 8, 9, 12, 1, 3 and 4) then get a taxi to the park. This takes about 2-3 hours. You can also go with a tour agency but it will cost you much more.
This post may contain affiliate links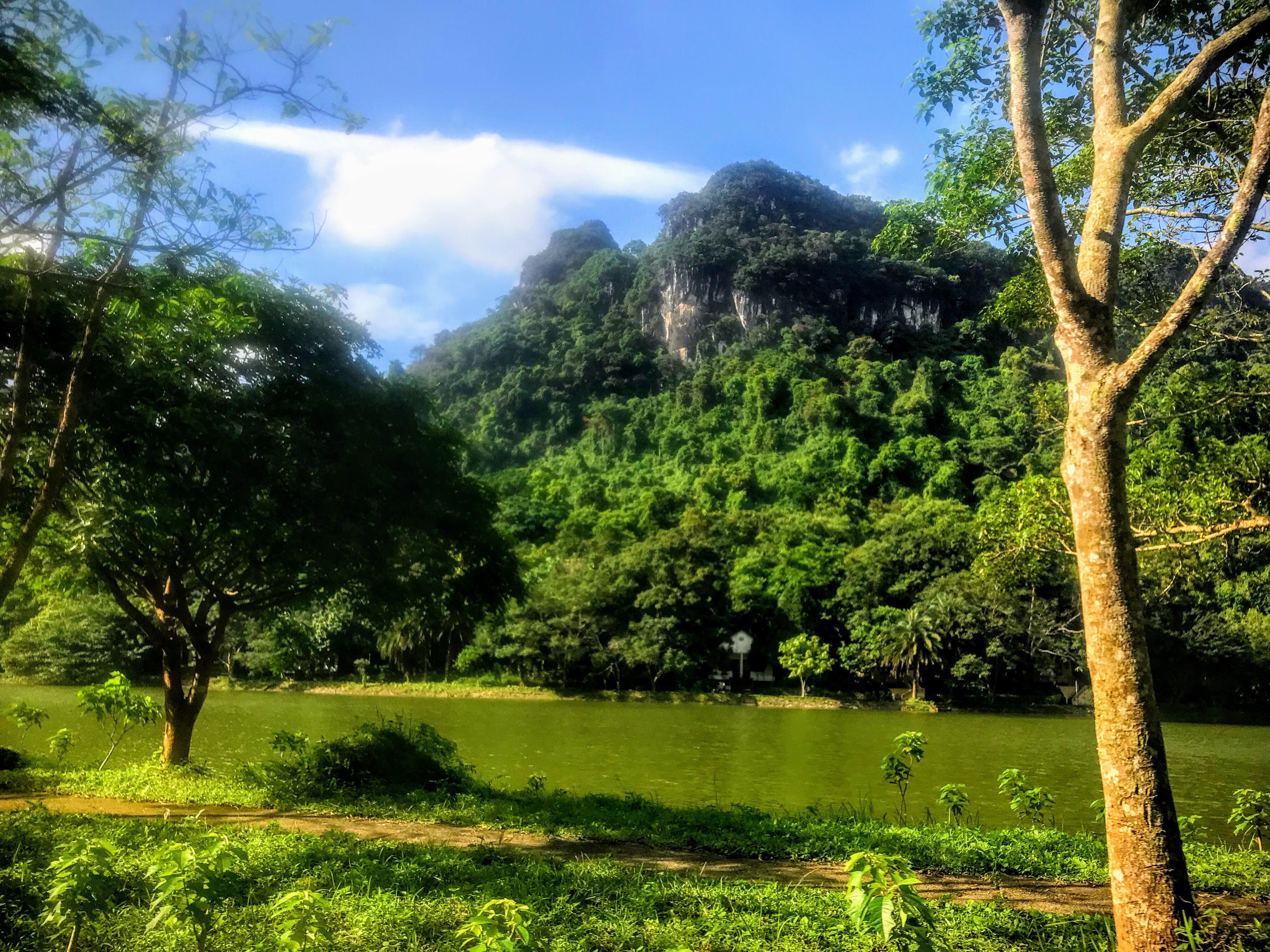 Getting a moped
Hiring a moped costs around $5 per day and in the morning we visited some sights near Tam Coc, including Bai Dinh Pagoda, Bich Dong and the Hoa Lua ancient town.
After lunch, we headed to Cuc Phuong, which took about 40 minutes. When you get to the gate, you pay 90,000 dong per person.
This includes 60,000 dong National Park fee and 30,000 dong for the Endangered Species Primate Centre which includes your guide.
The primate rescue centre is open 8.30-11.30am and from 13.30-16.00pm so plan your trip accordingly!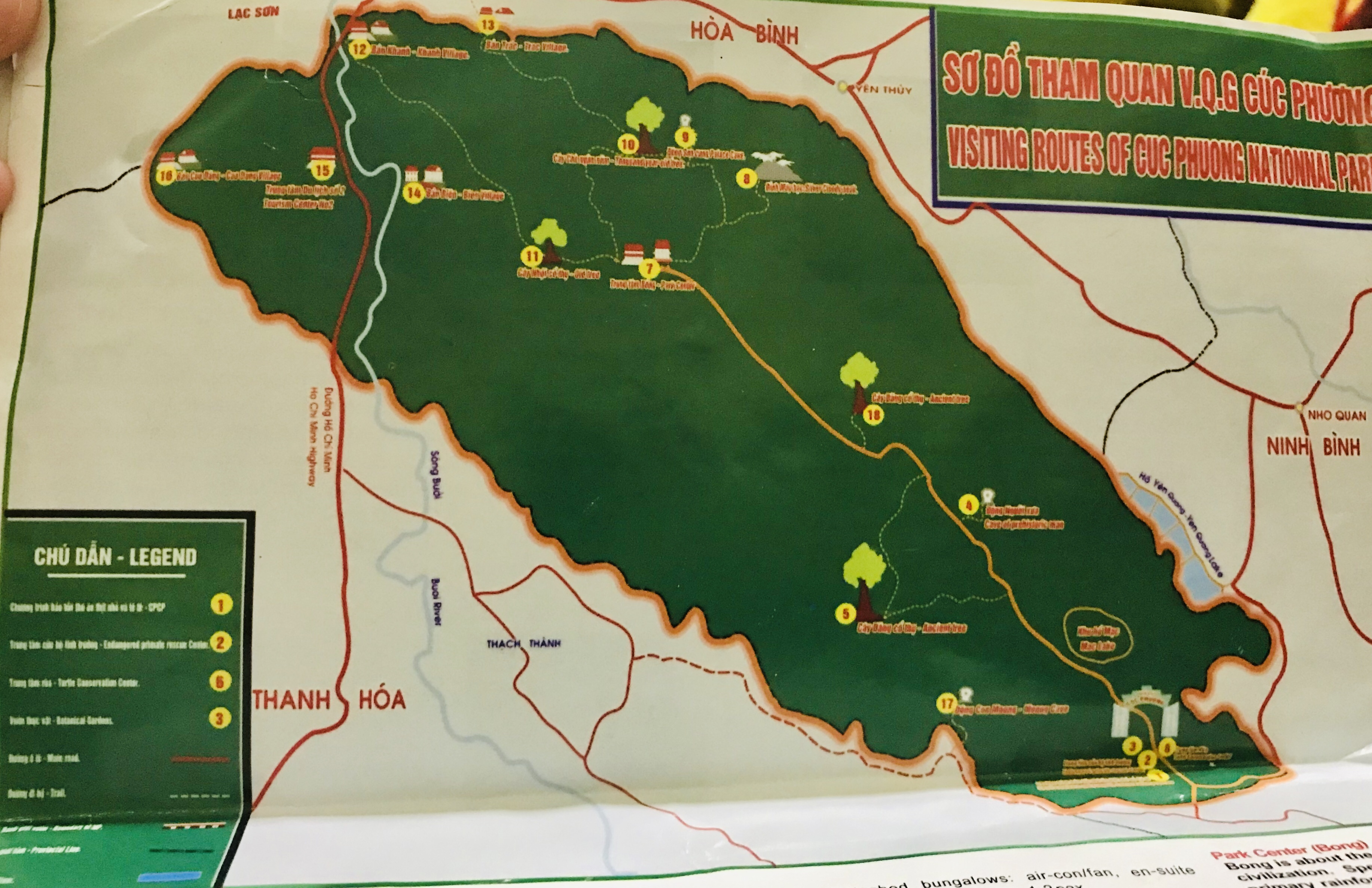 Make sure that you get a map as although there is only one road through the park, it will tell you about the stops you can make on the way.
Places you can visit on the way without a guide include a small lake, the cave of prehistoric man, an observation tower, the thousand-year-old tree loop trail and palace cave as well as the paved ancient tree trail. There is also a botanical garden but a guide is required for that.
If you want to do longer treks or stay in the park then you will need a guide or a homestay and you can arrange that at the park office.
Keep to trails, take a torch for caves and be careful of slippy plant life growing on the roads when you're driving.
Endangered Primate Rescue Centre
Once you're in the park, you'll visit the Endangered Primate Rescue Centre with your guide. It's a short walk down a path on your left and you're not allowed in without your guide so that you don't disturb the animals.
The guide will give you explanations about the primates and you will get to see a few of them for a short period. There are 160 primates in breeding programmes with 15 species and subspecies of langurs and gibbons here.
The centre does have quite a few babies which are lovely but the really difficult part is getting them to the point where they can live in the wild. There is a semi-wild area where you can see gibbons like the one below in a more natural habitat before they do hopefully get released into the wild.
Pangolin and loris rehabilitation
It's not open to visitors, but down the road is the Carnivore and Pangolin Conservation Programme where there are 50 pangolins that have been rescued from the wildlife trade.
There are also rescued lorises in there. In June 2019, Vietnam discovered 7.5 tonnes of elephant ivory and pangolin scales in a successful yet devastating seizure.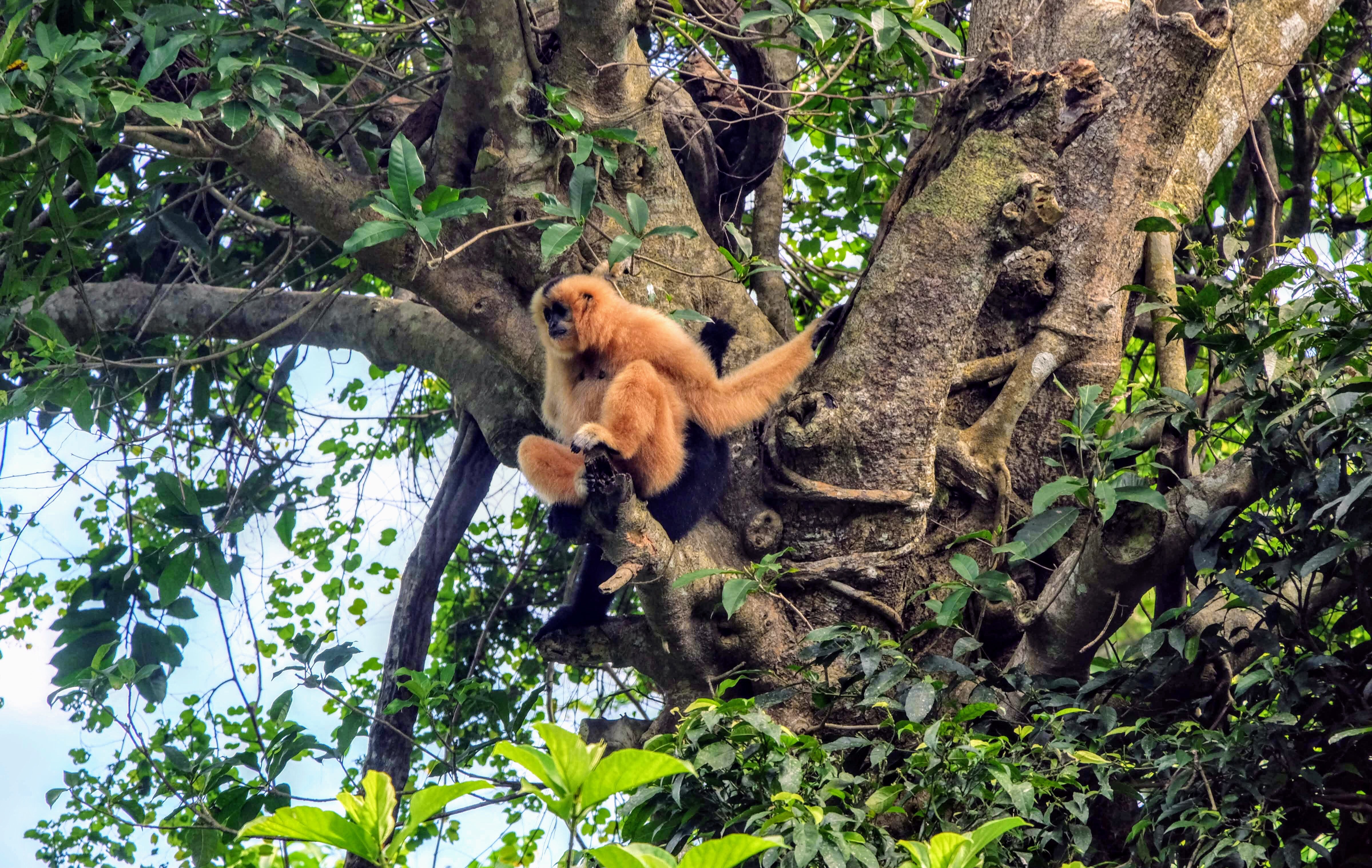 Once you've seen the monkeys, you cross the road to go and see the turtle conservation centre and your guide will come with you to give you some more information.
Cuc Phuong turtle rescue
You also get a bit of time there by yourself to read the displays as things are pretty dire for turtles and tortoises in Vietnam.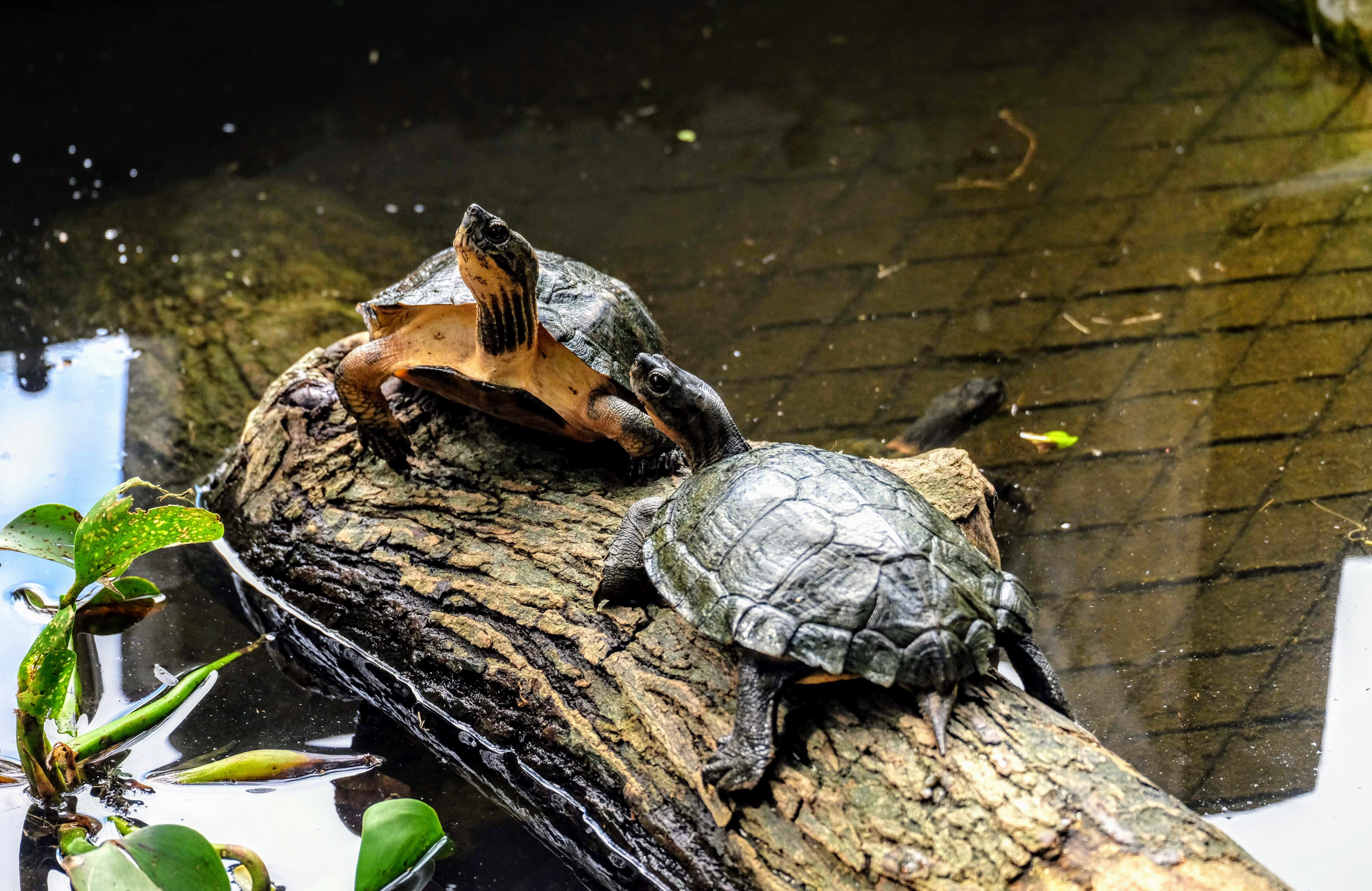 National Parks in Vietnam and the illegal wildlife trade are a hot topic, but showing your support for wildlife tourism is an important statement to make in Southeast Asia.
Cuc Phuong National Park is an incredible place and we can only hope that wildlife can be protected, rehabilitated and returned to Vietnam's forests.
If you're interested in ethical travel in Southeast Asia then check out my guide to sustainable seafood as overfishing is also a big problem here.
I'm so glad that I visited the Ninh Bình region as it is so beautiful that it's no surprise that they filmed parts of Hollywood Blockbuster Kong: Skull Island here.
Where to stay in Tam Coc
We stayed at Tam Coc Westlake Homestay, which was a great budget option, next to the lake, with clean rooms and a decent breakfast. Check Tripadvisor for deals and honest reviews from travellers:

Have you visited Tam Coc or Cuc Phuong National Park while you were in Ninh Bình? Did you see any wildlife? Let me know in the comments below!
Pin this for later: