If you want to chill out between visiting Kinabatangan and Kota Kinabalu then a visit to Poring Hot Springs in Kinabalu National Park is the perfect pit stop.
This is your ultimate guide to how to get to the springs independently as well as what there is to do in Poring Hot Springs – from the bat cave, to the canopy walkway to the butterfly garden.
To get to Poring Hot Springs, get on a bus to Kota Kinabalu or Sandakan and get off at Ranau. From Ranau you can take a taxi or request a pickup which costs 50RM. We stayed at Kinabalu Vacation Lodge which was a great budget option a short walk from the springs.
*This post may contain affiliate links*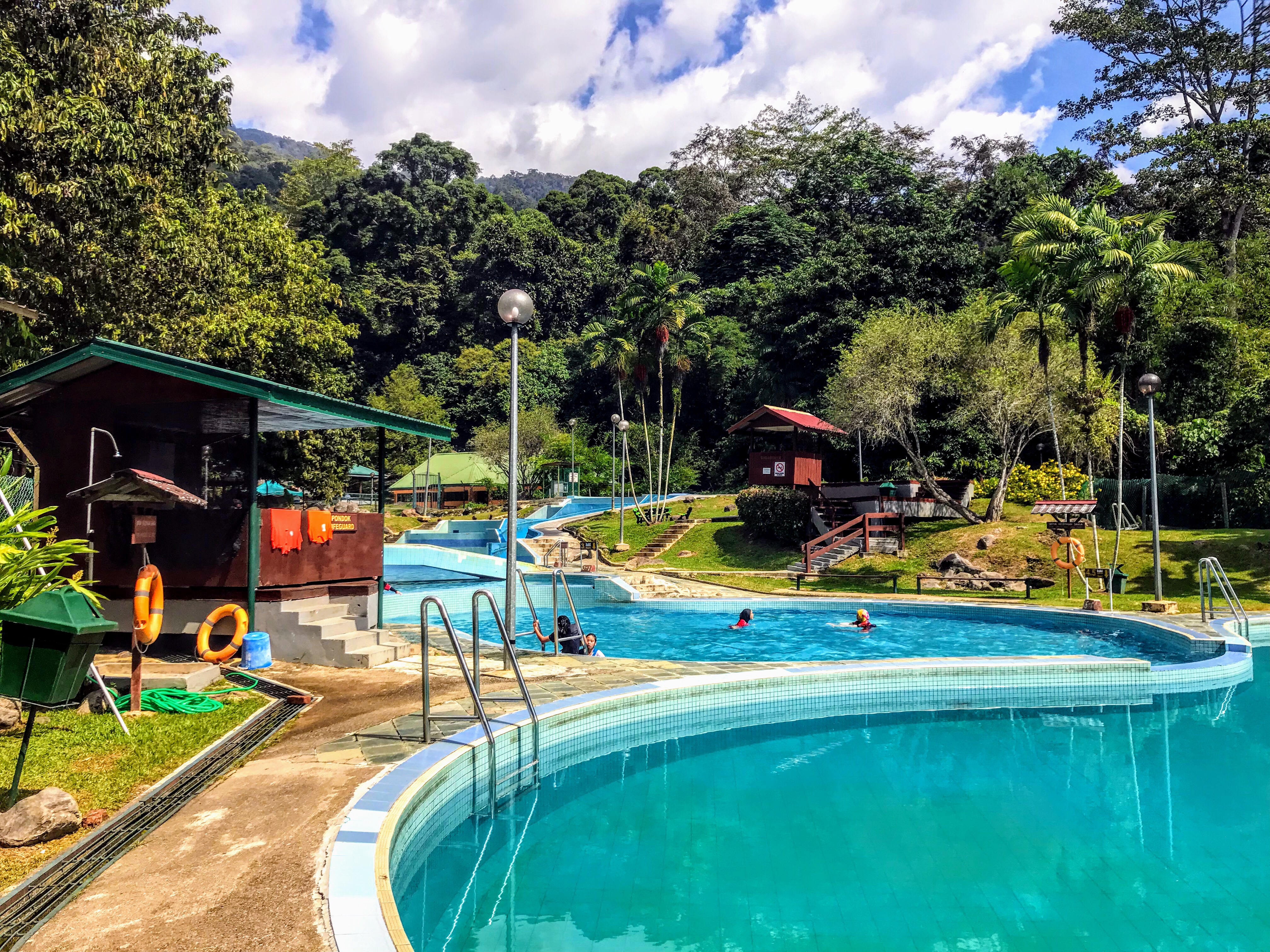 The hot springs and pool
The entrance fee for the hot springs in 15RM, and I recommend getting here early to avoid the tour groups that arrive later on. Even though it's a Muslim country, you can still wear a bikini at Poring Hot Springs. If you're going for a hike then it's better to do that first and then bathe later on in the day.
The public pools at the springs are actually full of cold water so you need to sit in one of the covered baths if you want to bathe in the hot spring water. If you fancy a proper swim, you can go to the swimming pool with a slide which is cold and costs 3RM to enter.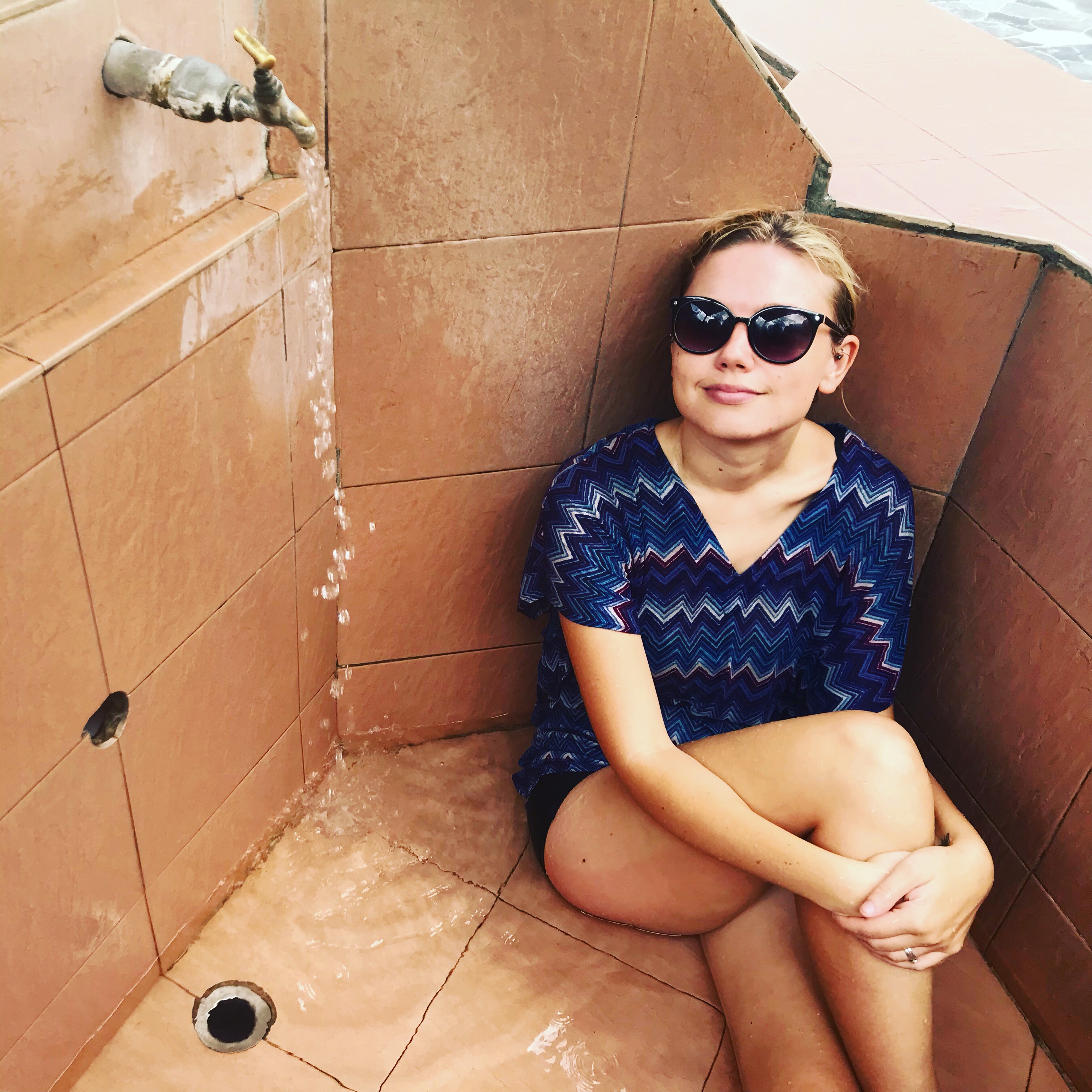 Deep baths and benefits
The baths are quite deep as you can see so they take a while to fill up! Make sure you have one of the wooden plugs to stop the water draining away. You can pay if you would like a private indoor hot tub. The public ones are fairly private though as they're covered by a roof and as they're deep.
There are showers, toilets and changing rooms for men and women to use to refresh yourself afterwards. Don't soak in the hot water for too long as it can be harmful. There are thought to be health benefits to being in it for 10-15 minute sessions.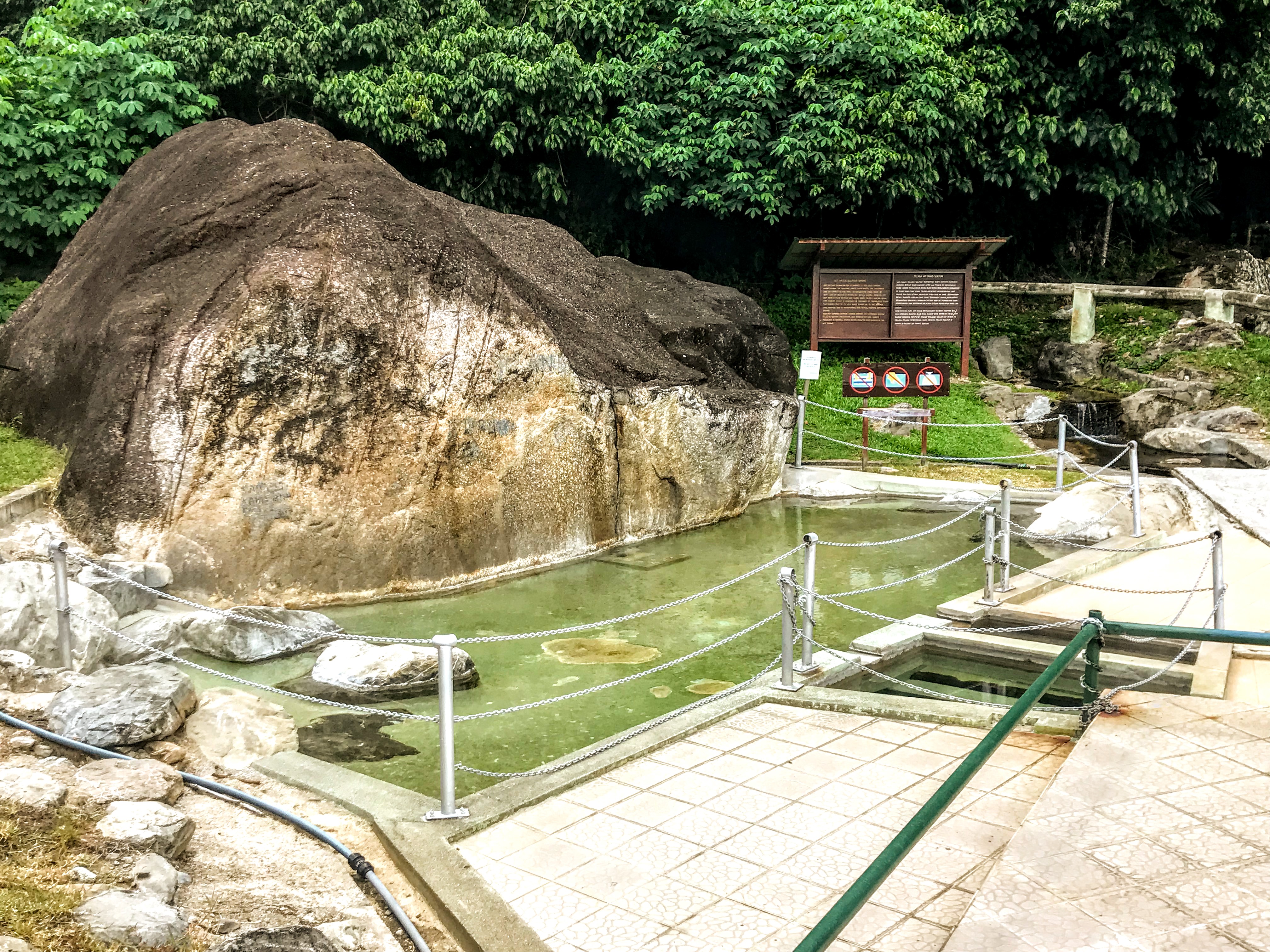 You can see the actual hot springs but they're too dangerous to bathe in, which is why the water comes out of the tap. You'll see them on the way to the other attractions of Poring Hot Springs!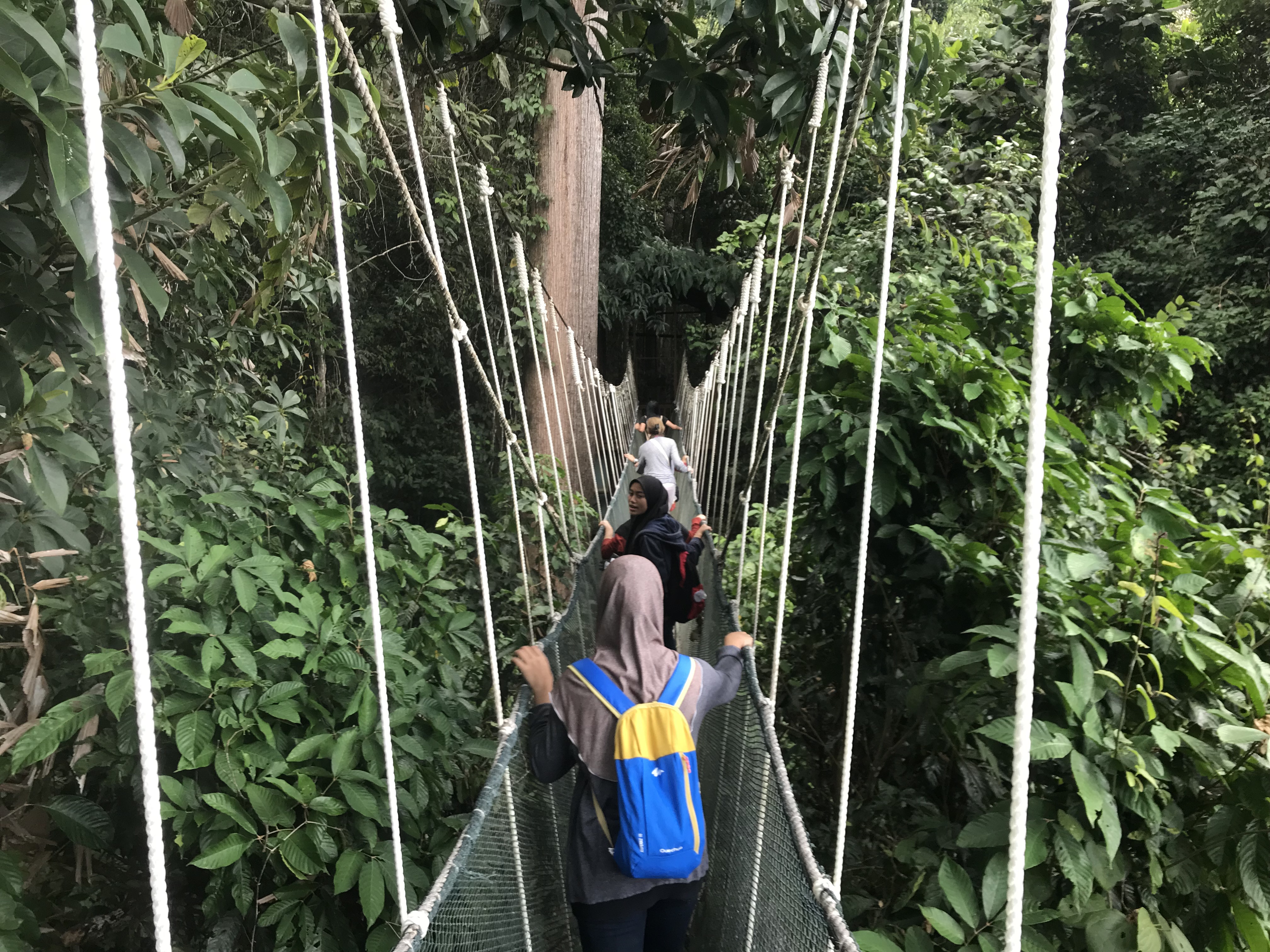 The gardens and walkway
One of the most famous attractions is the canopy walkway which costs 5RM plus an extra 5RM if you want to take pictures. It's quite short and while there are some nice views, I didn't see any wildlife and I've definitely seen better walkways in Kuala Lumpur and Singapore.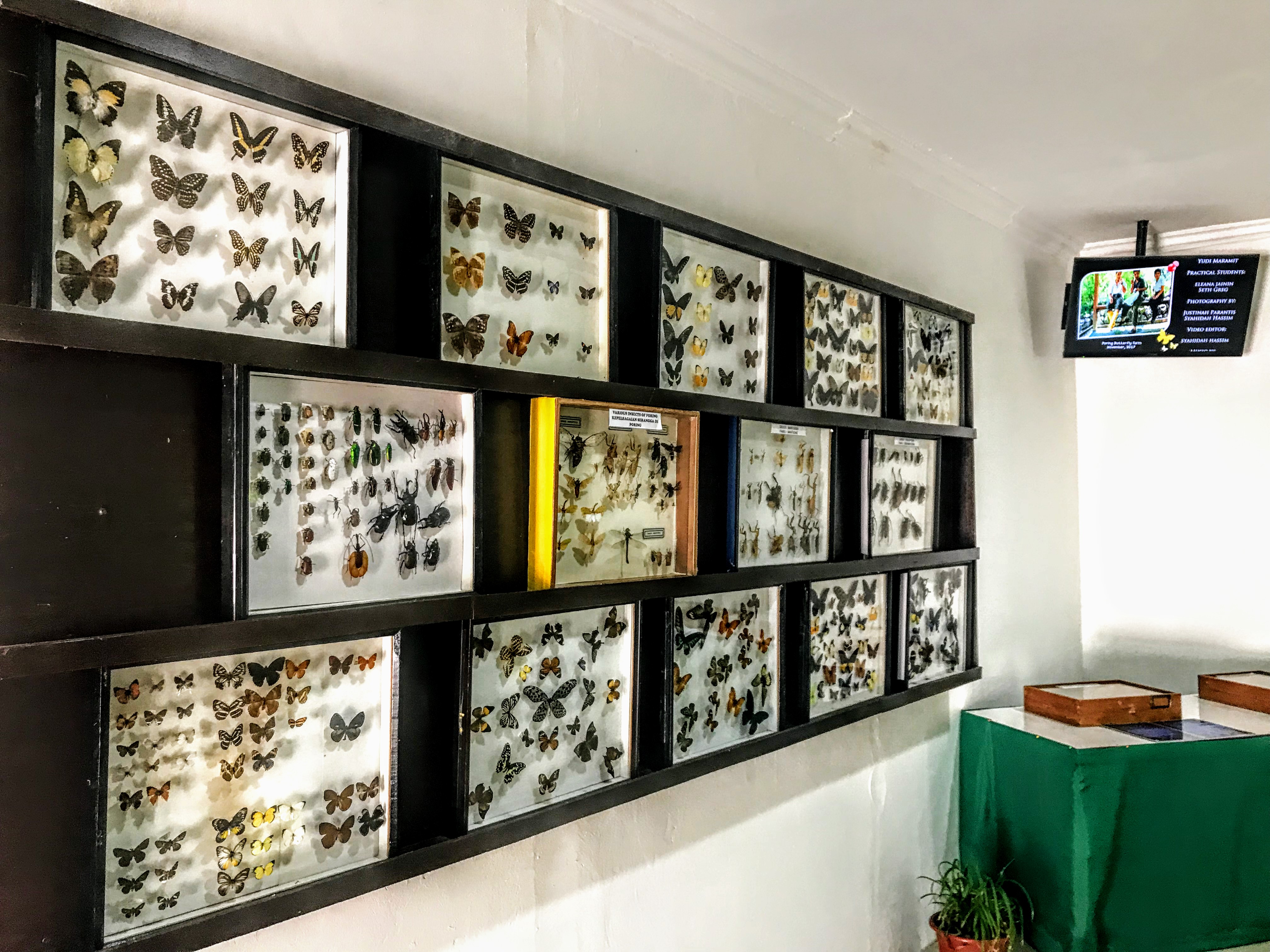 There are a few gardens to see near the walkway, including a botanical garden, a butterfly garden and a Rafflesia garden. The botanical garden is free but it didn't have loads of plants in it. I did see a snake though so that was good. Opposite is the Rafflesia garden which costs 10RM to see the flowers in season. It was closed for research purposes when I was there.
The third garden is the butterfly garden which costs 5RM. The butterfly habitat is quite small and not very well maintained but the gardens around it were nice and there were giant stick insects on display, which was cool.
Waterfalls and bat cave
If you continue past all the gardens and follow signposts for the waterfall, it's about 15 minutes walk away. Kipungit Waterfall is free to visit but it does get quite popular with tourists. If you keep your eyes peeled, you may see wildlife like lizards and butterflies along the way.
To continue to the bat cave and to the Langanan Waterfall, you need to sign a register at the bottom of the path (next to the Kipungit Waterfall). This is so they know how many people are up there. It's not recommended to hike to the Langanan Waterfall after 2 pm as you won't be back before dark. It takes about 20 minutes to get to the bat cave.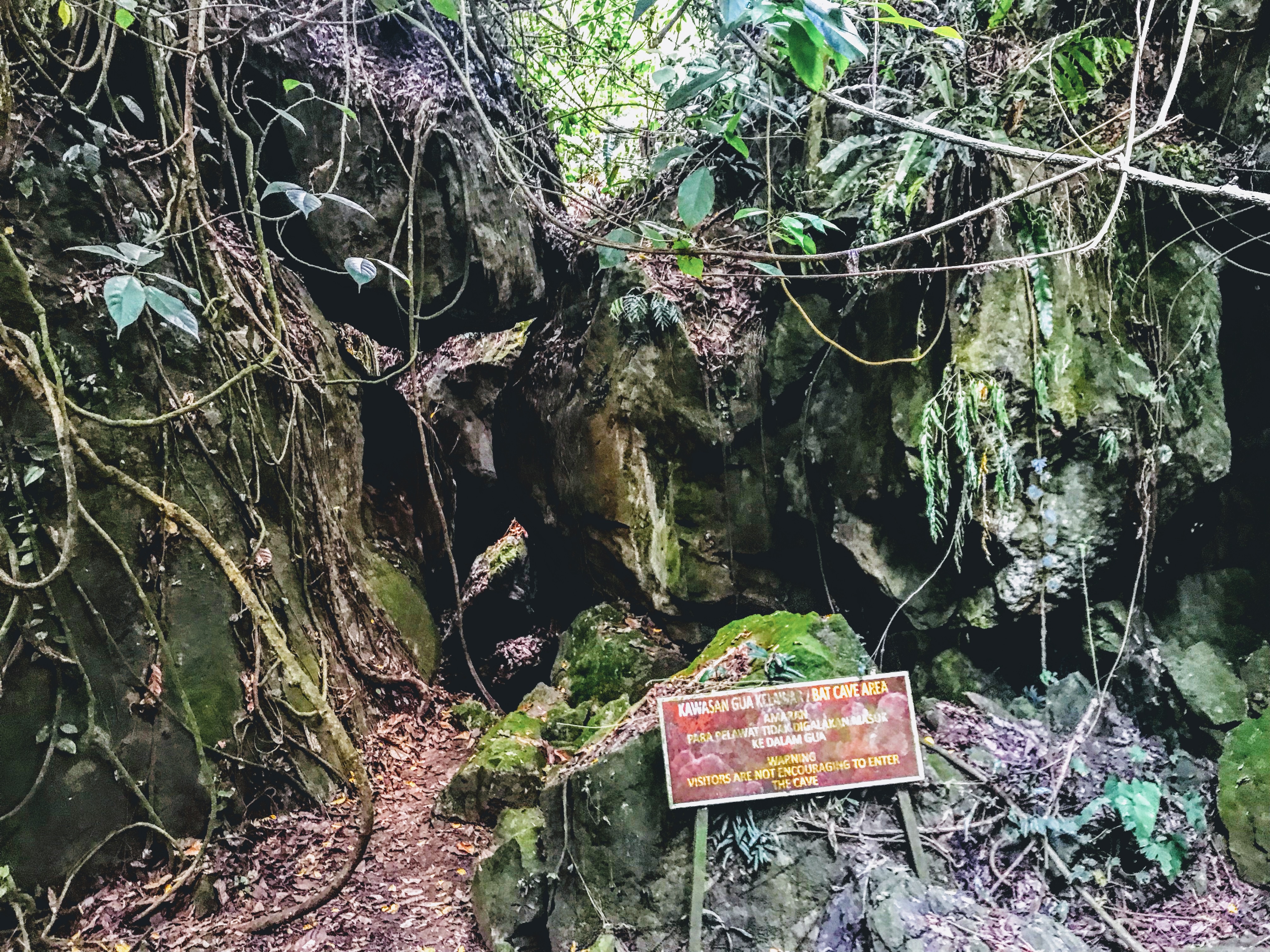 I finished off the day at the bat cave which was a smelly rock full of bats. It smells so I don't recommend going inside it but you'll certainly see them and its free! The walk there is also nice and you can continue to Langanan Waterfall if you fancy a proper hike.
I loved my day at Poring Hot Springs and its a great place to find even more peace and quiet in Borneo. Its a great place to hike, relax or spot wildlife in a lovely location to break up your bus journeys in Sabah.
Click the Tripadvisor link below to check reviews and find good deals for hotels in Poring:
Get travel insurance here:


Have you been to Poring Hot Springs? What did you like about the park? Let me know in the comments below!
Pin this for later: