Many people come to South Asia to visit India, Nepal or Sri Lanka, but if you want a cheap trip to a non-touristy place with friendly people then its worth adding Dhaka in Bangladesh to your itinerary.
This is a quick, dirty and honest guide to visiting Bangladesh and the sensory overload that is Dhaka old town. Here is your Dhaka survival guide to getting your visa, accommodation, food, transport, sights and everything else that you need to know before you go.
Visa:
There are several countries that are eligible for visa on arrival including the countries of Europe, USA, Australia, Singapore, Japan, Russia, China, Canada, South Korea and some Middle Eastern countries. If you're travelling overland, you can now get a visa on arrival at the land border as well as at the airport. Check out my quick guide for getting a Visa on Arrival at Dhaka airport.
In theory, if you are coming from a country with a Bangladeshi embassy then you're supposed to get one there but in reality, this may not be a problem. If you want to apply in advance, then find the visa application form on the Bangladesh immigration website.
This post may contain affiliate links
Accommodation:
Dhaka isn't great for budget accommodation and most of the hotels are in Gulshan, which is the more affluent area of the capital. It is complete with shopping malls, fast food chains and fancy restaurants. Foreigners generally aren't allowed in the very cheap accommodation near the old town.
Food:
If you're on a budget, you can get good food and snacks from the supermarkets in Gulshan and if you want to spend more then there are several fast food joints as well as more high-end restaurants and bakeries. Street food vendors sell tea and curries as well as parathas for breakfast. Check out this guide to Bangladeshi food to see what you need to look out for.
Transport:
Dhaka isn't a big city, but it has a major traffic problem so you need to leave a lot of extra time to get places. If you're staying in Gulshan then that district isn't too far from the airport and to save money you can get an Uber cab to avoid getting ripped off. Get £3 off your Uber by using my code jennifers467.
For shorter distances, you can use the ubiquitous rickshaw taxis that are beautifully decorated and everywhere, or tuk-tuks which have doors on them to protect them from accidents. If you're in Dhaka's old town, there aren't too many big vehicles as its mainly bicycles and it's actually easier to walk around.
There are several bus stations scattered about but you'll need to check in advance on the routes as it's very confusing – take the name of where you're going in Bengali or a recording to show to or play to drivers.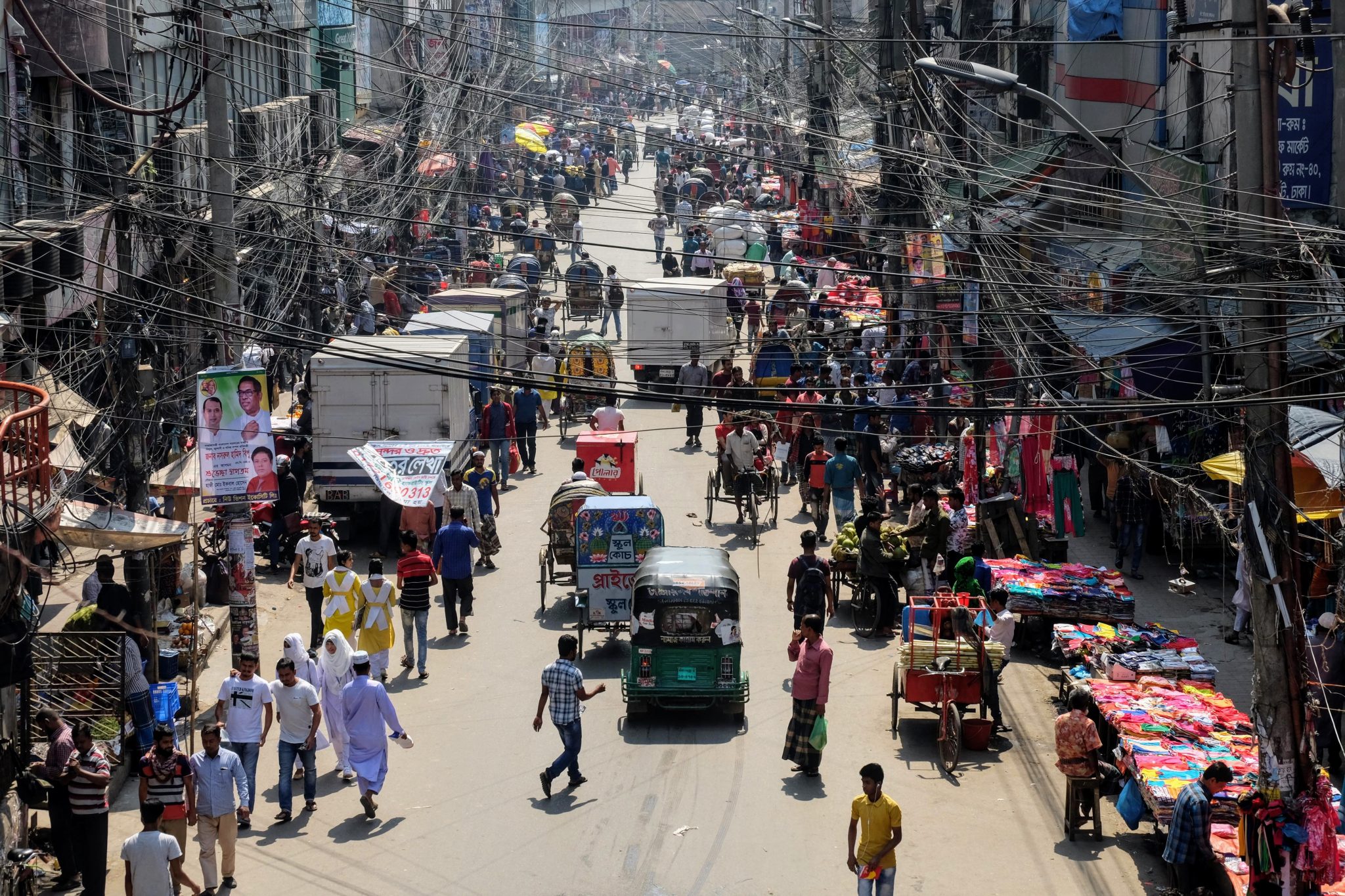 Sights:
There aren't too many sights in Dhaka, but I recommend heading to the old town near the river port first of all. It's very hectic down there and the river is very polluted but you can walk around the market. Then take an hour-long boat trip (500 taka) and visit the Ahsan Manzil museum (500 taka), also known as the pink palace and the seat of the Nawab of Dhaka.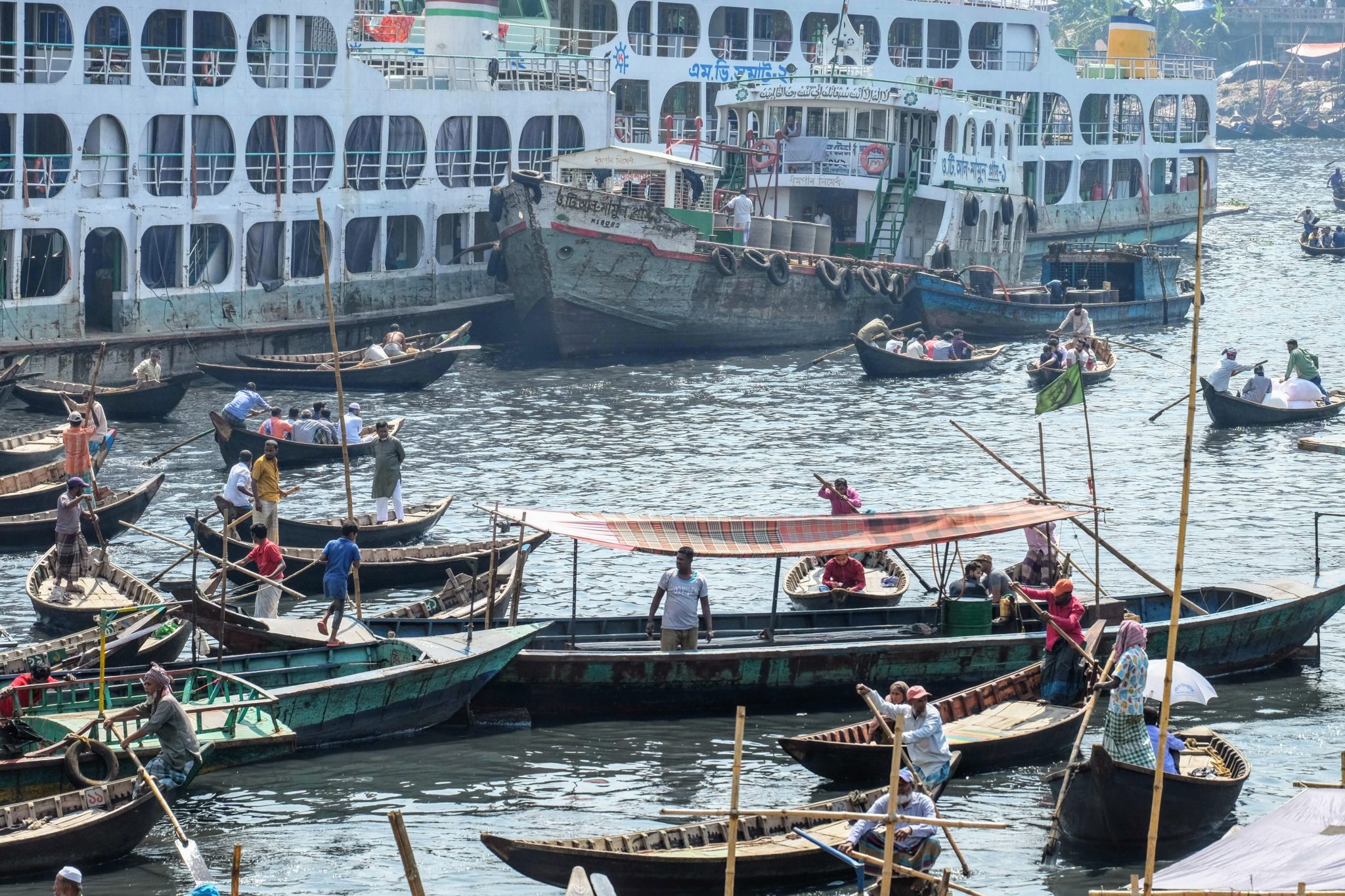 If you go east, you can visit the Mughal-era Lalbagh Fort (200 taka) and north of the Fort is the Bangladesh National Museum (100 taka) for an overview of the country's history. The easiest way to see all the sights is by hiring a vehicle for the day but you will spend a few hours in traffic.
Day trip:
Most sights in Dhaka will take so long to get to that I only really recommend one day trip from here without having to stay in the place that you are visiting and that is the folklore museum park and the old city of Panam Nagar, both in Sonargaon.
Sonargaon is famous for being Bangladesh's 'Golden City' and it was where the Hindu powers based themselves before the Muslim invasion. It was restored by an independent sultan and prospered for nearly 300 years until the Mughals decided the river location was too vulnerable to Burmese invaders. To replace Sonargaon they founded Dhaka and the rest is history.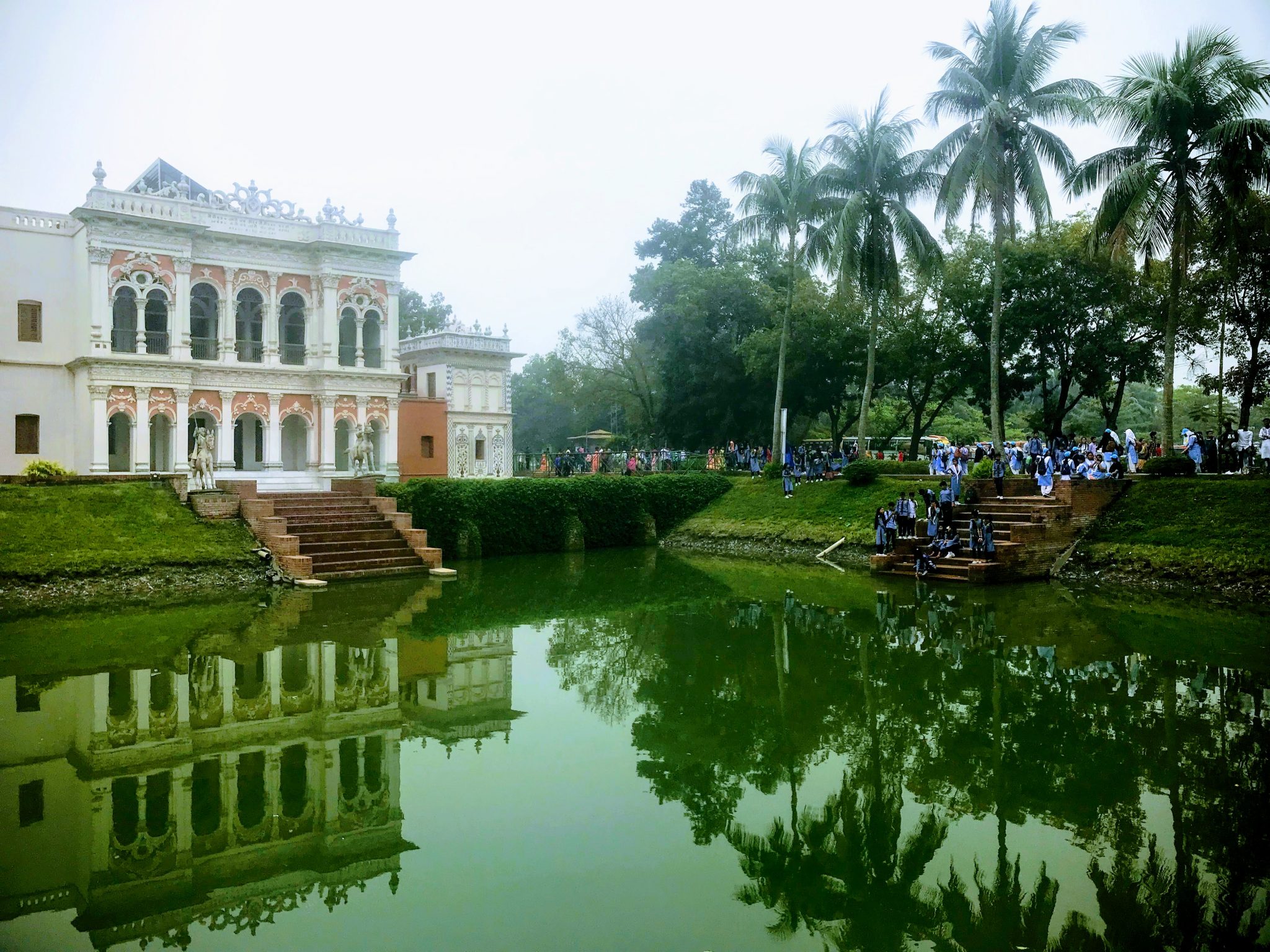 The good news is that you can do this trip for under $4 including bus and entry fees and you can find out how in my handy guide – A day trip from Dhaka to Sonargaon and Panam Nagar in Bangladesh. In a private car, you can also visit the mini Taj Mahal monument at the same time and be back before dark.
Know before you go:
Dhaka is extremely polluted so it is worth investing in a decent face mask to protect you from breathing too much in.
Bangladesh is a conservative country of Muslim faith so women are expected to cover shoulders, legs and chest.
Bangladesh is not constitutionally Muslim, so alcohol can be bought in hotels but isn't consumed in public.
If you've been to India, then you'll know about selfie culture and its prevalent here in Bangladesh. People are friendly and don't meet too many tourists so you will attract attention and while people may ask for pictures it's not quite as intense as India!
Bangladesh is a meat-loving country so its a bit more difficult to get a vegetarian meal here than the rest of South Asia, you may need to be persistent!
Traffic accidents are common and you'll see many buses with smashed windows that are often emblazoned with distressing images of people that have been in injured in these accidents.
Numbers and signs are not always in English so make sure you have names and numbers written down on your phone in Bengali to help you. English isn't always spoken so it's worth downloading a language app to use.
Bangladesh is an incredibly friendly country and it's also one of the cheapest places to visit in South Asia. What it lacks in official sights, it makes up for in charm and it's an extremely hardworking place that is generous to even the most casual tourist.
Click the Tripadvisor link below to check reviews and find good deals for hotels in Dhaka:
Get travel insurance here:

Have you been to Dhaka or elsewhere in Bangladesh and what were your experiences? Let me know in the comments below!
Pin this for later: