Kong Lor Cave (or Tham Kong Lor) is a karst limestone cave in Phu Hin Bun National Park in Laos that has the Nam Hin Bun River running through it and it was one of my favourite places in Laos.
It's a backpacker's dream as it is cheap to visit, in a beautiful area with great budget accommodation and its blissfully uncrowded.
The only downside is that it's a bit of a pain to get to, as the only way to get there directly is by going from Vientiane. Otherwise, you'll have to follow the first part of the Thakhek loop to see it and go from there, but I will explain all.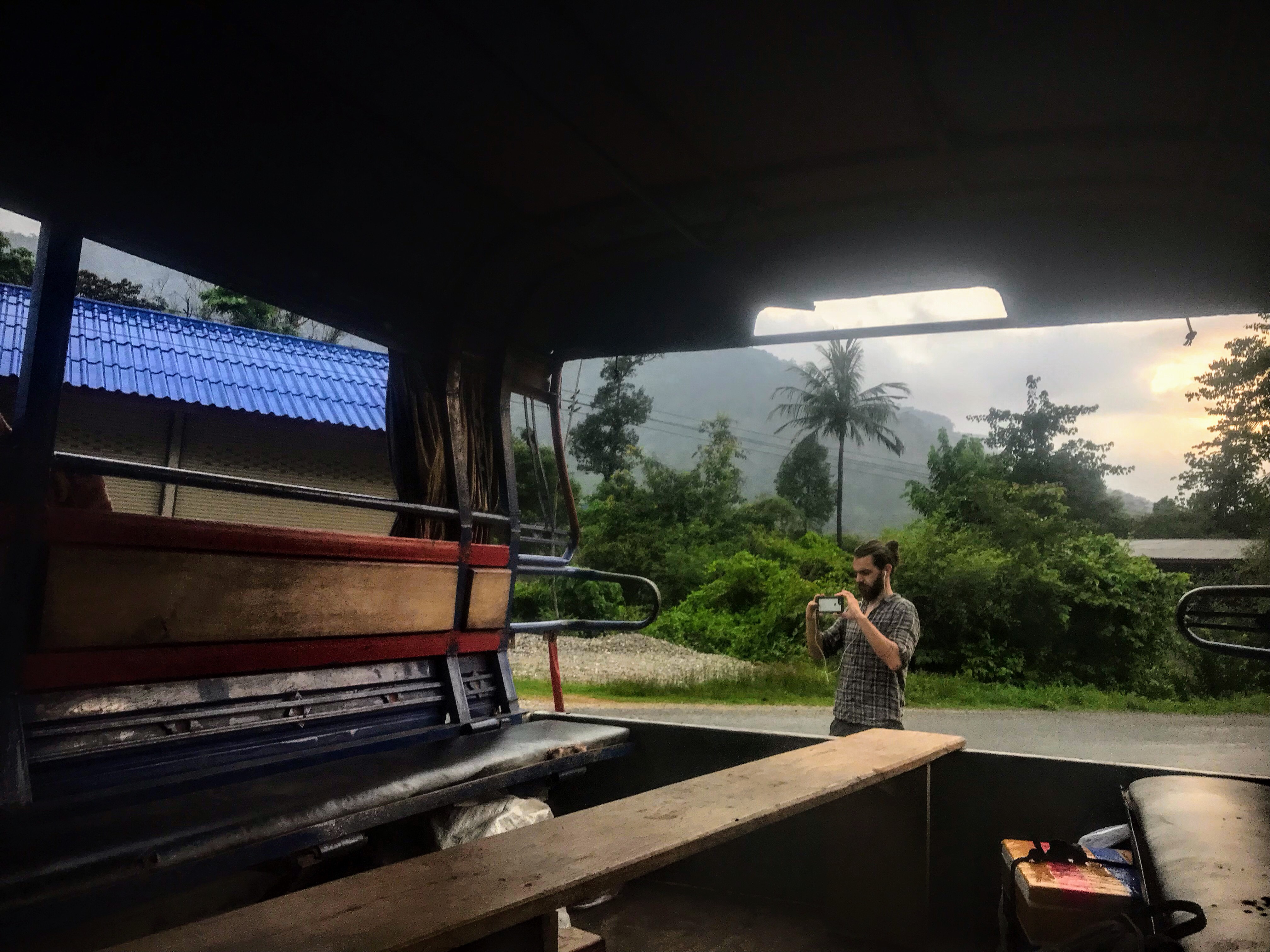 This post may contain affiliate links
To get to Kong Lor Cave can be a bit of an adventure depending on which way you choose. There are buses from Vientiane that leave at 9am (100,000-130,000 kip) and take about 7 hours or you can get a songthaew (a jumbo shared taxi) from Thakhek.
The songthaew leaves at 8am and 3pm and costs 75,000 kip, and the taxi from the centre to the local bus stop where it leaves from near the morning market (not the main bus station) is about 30,000 kip. The journey takes 6-9 hours depending on how many times you break down or visit a garage on the way (twice for us).
To get back to Thakhek the songthaew leaves from outside the cave at 6am (flag it down on the road) and gets into the town at about 2pm. You can also wait at the highway junction for the songthaew instead of going to Thakhek, and there are guesthouses there, but it's hard to know when the songthaew is coming if it's delayed or breaks down.
We stayed at Inthira Hotel in Thakhek, which is a lovely boutique hotel in the centre of town that I recommend. We stayed at Kong Lor Cave Guesthouse which was a bargain, run by a nice family and close to the cave. Check Tripadvisor for deals and reviews. The guesthouse has nice food but Number One restaurant is a great place to eat. Be careful of sassy dogs who bark at you when you're walking around.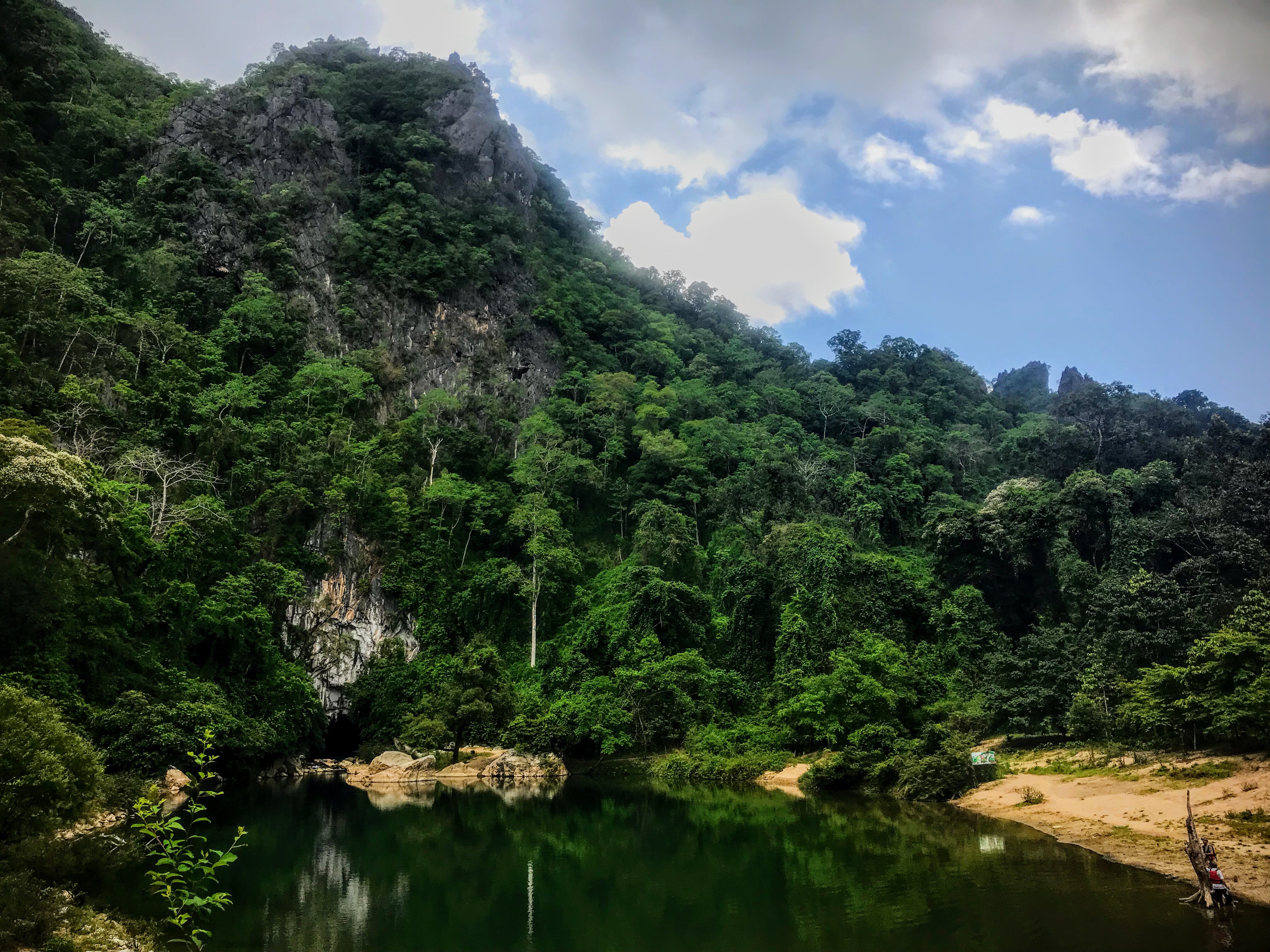 From your hotel, you can walk to Kong Lor Cave very easily, and there is ample parking for motorbikes or bicycles if you are staying further away.
The fee to go to the national park and the cave, including boat hire and a boatsperson for a 3-hour round trip is only 65,000 Kip ($7), which is a real bargain! You'll go on a short walk through the forest and then be given a lifejacket and a torch. Get here early to avoid torch disappointment as they do run out!
There's a maximum of 3 people to a boat and you'll be propelled into the darkness by your driver. They don't speak very much English as they don't really need to, nor do they expect a tip at the end. They do always take their one-hour union break at the other side of the cave though, so the trip will usually be 3 hours.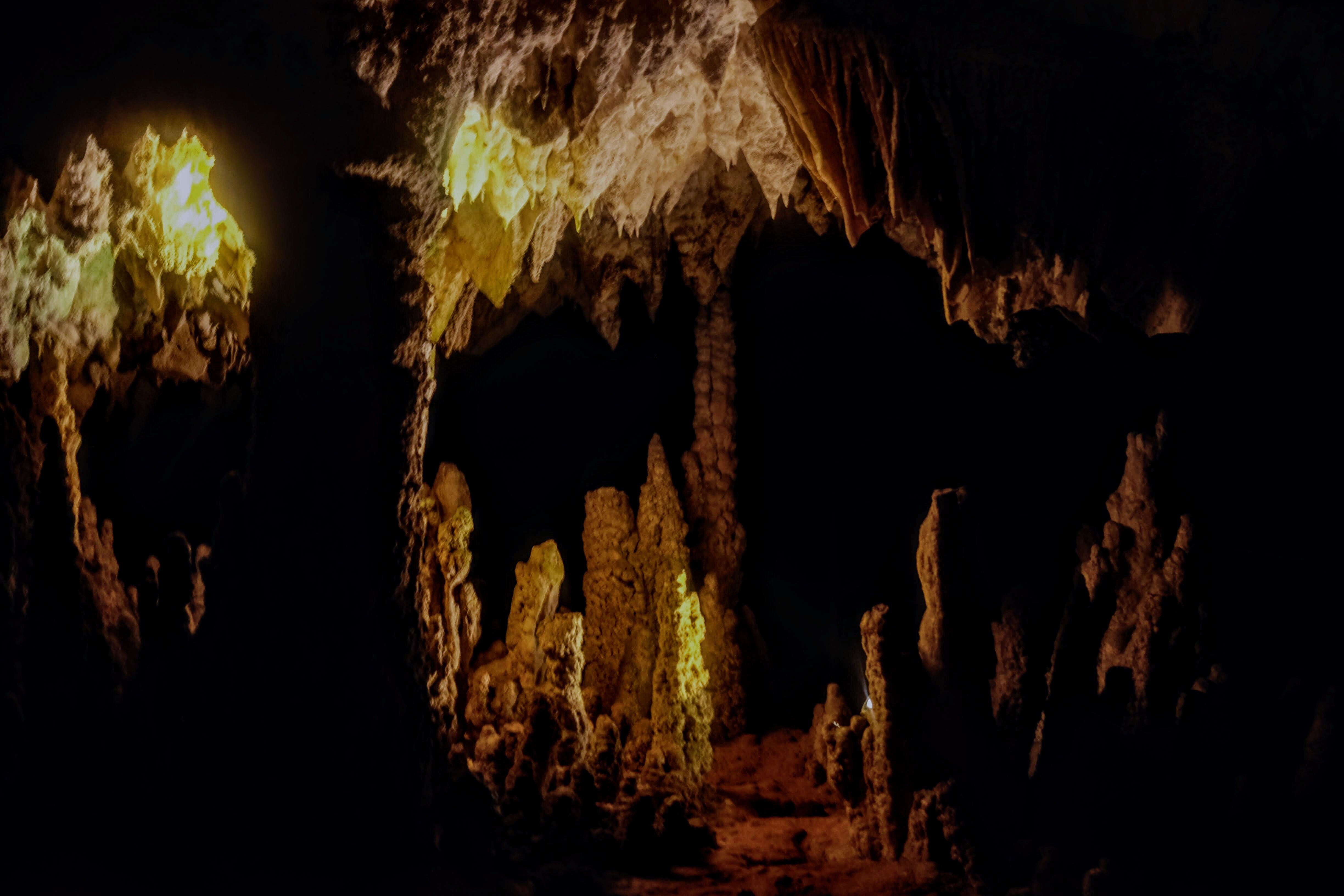 The Kong Lor cave is 7.5km and its one of the longest navigable caves in the world. You'll get off at a 'beach' to have a wander around the cave formations that are partially lit and your driver will meet you at the other side.
There is another part where the boat goes over a 'weir' and you'll have to get off there so that the drivers can get their boats over it. The water is shallow but prepare to get your feet wet.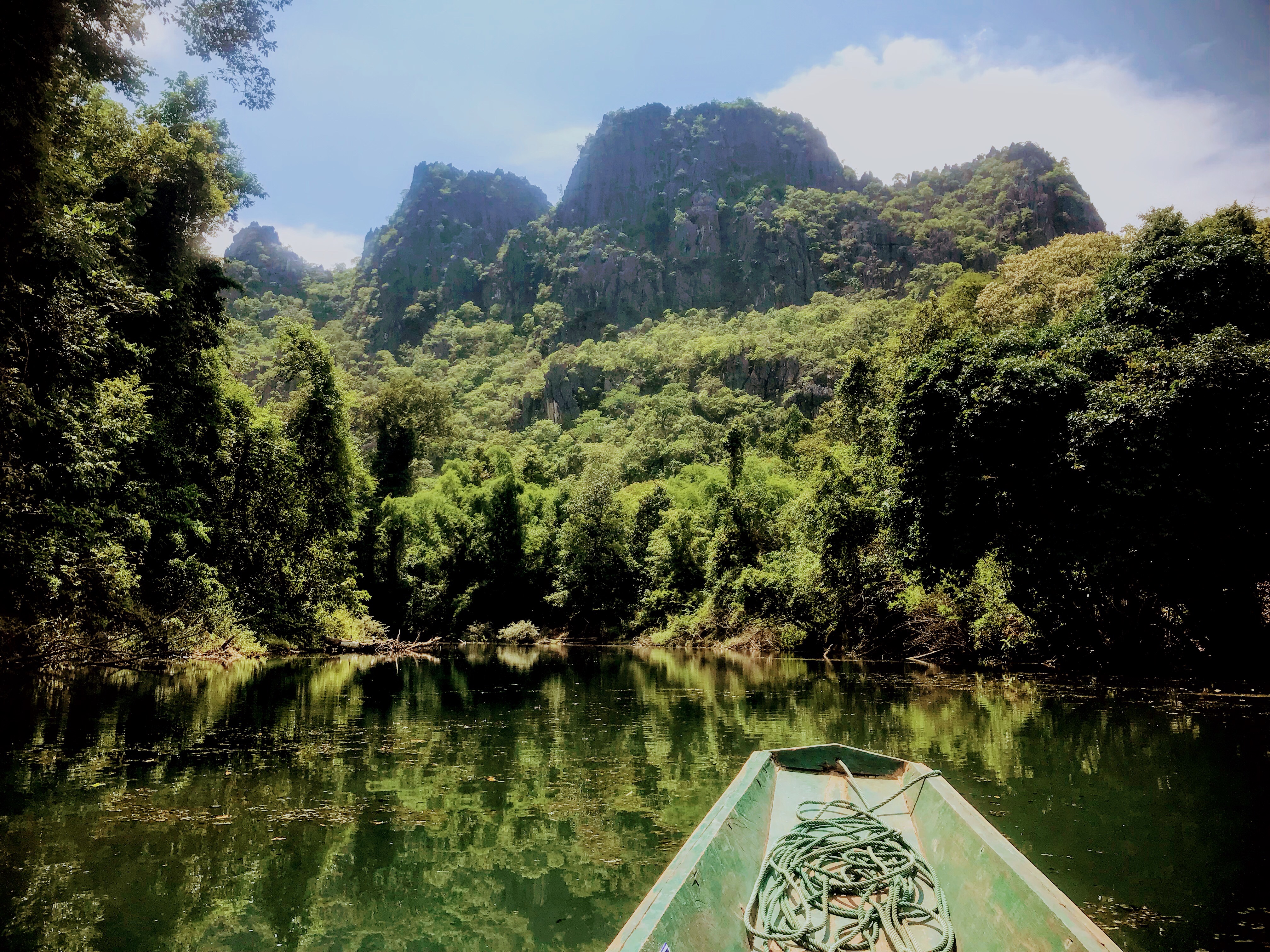 The boat journey is very relaxing and you'll travel for a way down the river on the other side, then stop at a rest area for an hour where you can buy drinks and woven items. It's not very exciting but there are trails if you want to wander or bicycle for an hour.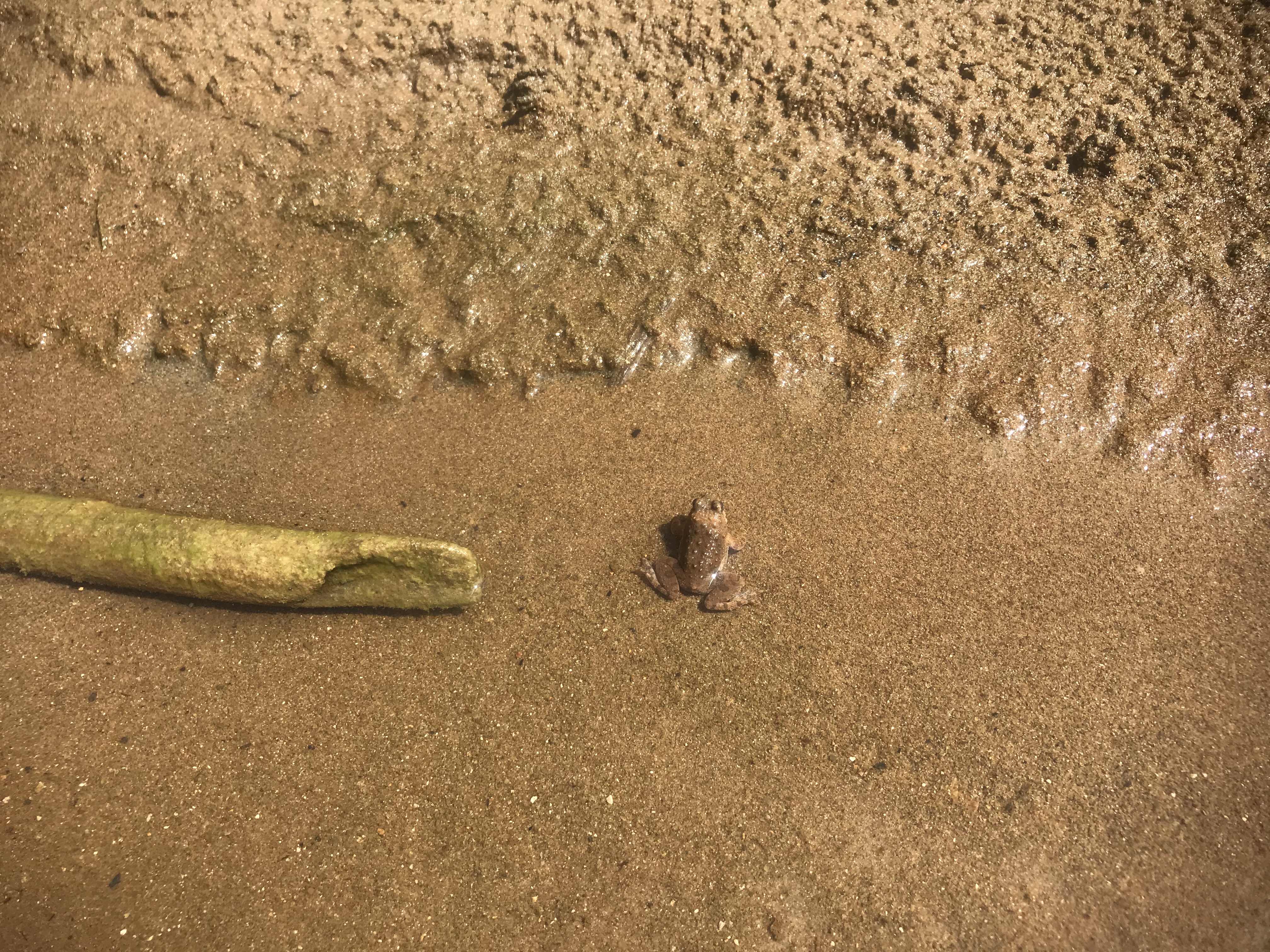 Your driver will take you back a slightly different route back through the cave and you only get off once this time for the weir. I really enjoyed the dark and cold of the cave as well as listening out for the bats above me, its really peaceful.
While you may not see elusive monkeys or gibbons, there is wildlife to be seen in the Phu Hin Bun National Park after your boat trip.
Hand in your lifejackets and in the Nam Hin Bun River near the cave entrance, you'll see incredible brightly coloured fish, and possibly a toad or frog. Look out for birds in the trees and clouds of butterflies gathering at the river bank too.
The best reward is to cool off in the lake at the end of your trip and take in the beautiful views while the fish dance around your toes. You'll be so glad you made it here as it's so much quieter and cheaper than the caves in neighbouring Phong Nha-Ke Bang National Park in Vietnam which receive hoards of tourists. Laos is the ultimate place to chill.
Have you been to Kong Lor cave in Laos? Let me know all apart it in the comments below!
Pin this for later: