Baguio is a pit stop on the itinerary for many backpackers and travellers to North Luzon in the Philippines. We visited at the beginning of the monsoon season, so we didn't go to the other islands as the weather was too bad.
We came from Vigan, and we'd already visited Sagada and Banaue rice terraces so it made sense to come to Baguio on our way back to Manila.
I could write you a travel guide all about the things to do in Baguio. But, having seen so many travel blogs that varnish over the truth of this city, I thought it would be better to offer my honest opinion.

This post may contain affiliate links
Travelling in Luzon
Before I came to the Philippines, I'd heard lots of bad things about Manila, but not about Baguio. I actually really liked Manila, as I thought there was lots of history, friendly people and things to do. The Spanish influence reminded me of my travels in South America and it had a whole different vibe to the other Southeast Asian cities. We also visited the UNESCO heritage city of Vigan which also had that historical charm.
Modern Baguio
I think that the history of Baguio is really lost in the sprawl of overdevelopment or its situated far from the city itself. The benefit of being in Baguio is that it's a modern city. For us, it was a nice change from having no internet in places like Banaue.
One of my main pieces of advice is to stay outside of the city if you want to get around. In the centre, the roads are so congested with traffic.
If you do want to see nearby tourist attractions, then there are viewpoints, markets, museums, churches and strawberry picking.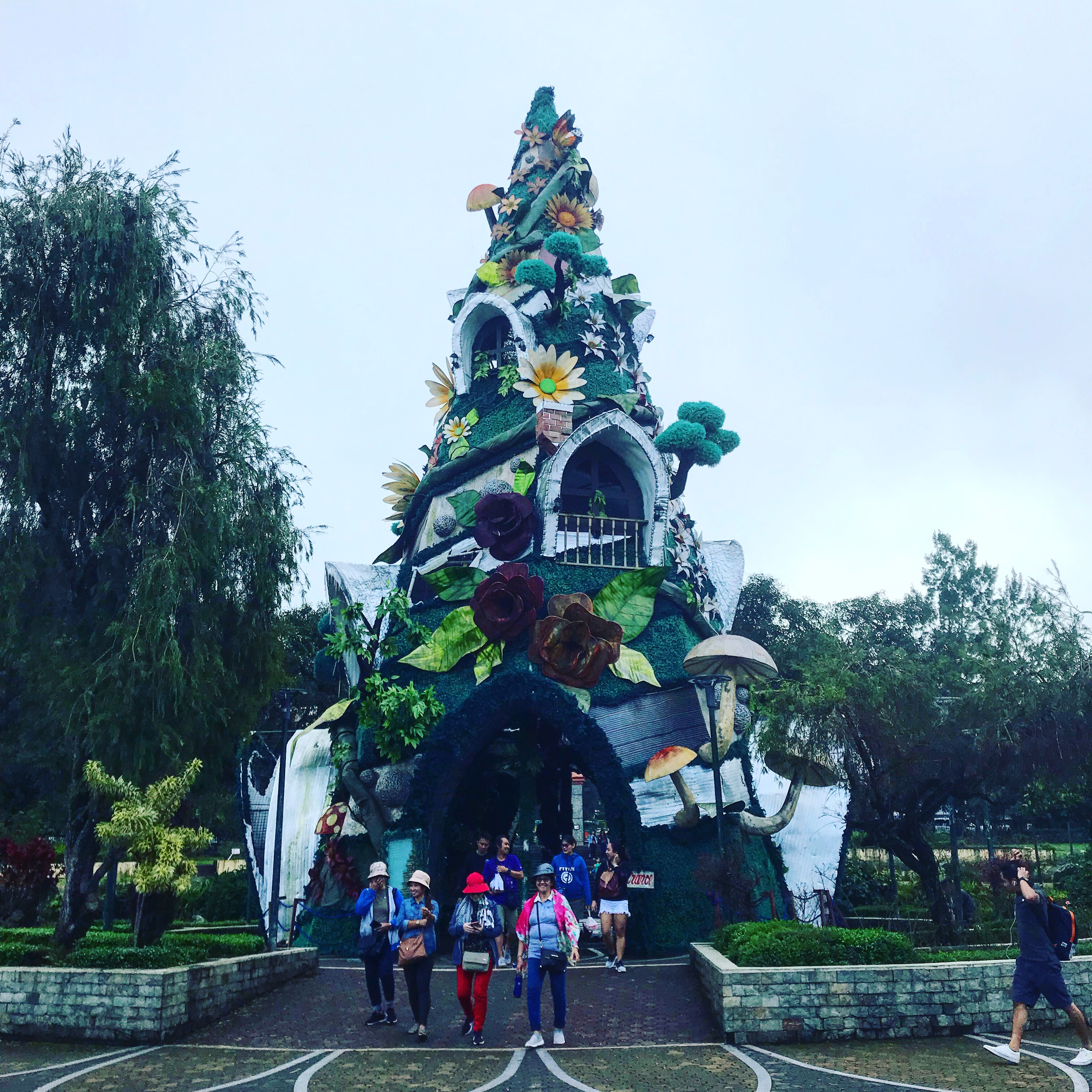 One of the things that stops Baguio from being overwhelming built up is the Burnham Central Park at the bottom of the hills. As this is a green space, they're not able to put buildings on it. However, it has still been overdeveloped in the sense that it is full of tourist traps!
It has a boating lake full of tourist-oriented tat. From very creepy animal-themed boats, a go-karting area, stalls and face painters.
Baguio Centre
The reason that Baguio is so congested is that the SM Mall of Asia was built very close to the centre. As a result, the few roads are full of jeepneys, taxis and cars and there is very little space anywhere. The bus station near the mall is also incredibly busy as Baguio is such a popular destination for work and for tourists in Philippines.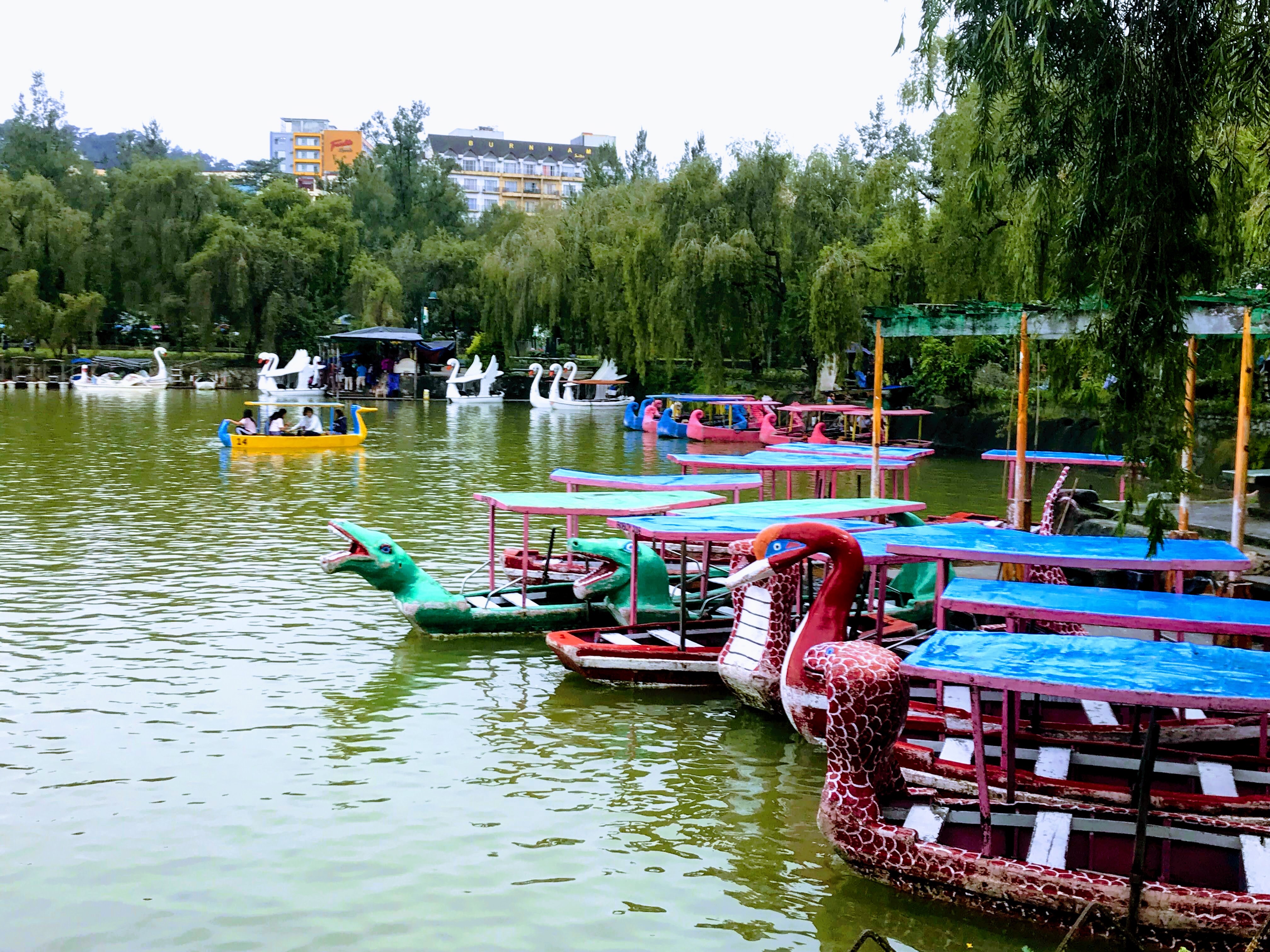 The reason that Baguio is so popular because it is basically a hill station and it's cooler than some of Philippines hot cities like Manila. Unlike most hill stations, it's full of modern shops and restaurants so it's loved by the middle classes for that.
It's also an incredibly popular place for students with international students coming here to learn English. Sadly, it doesn't feel like that even though the university is right in town.
The SM Mall
We visited the SM Mall for tea to see what all the fuss was about, and while it's a perfectly nice mall, the location is a nightmare. Good if there's anything you need to buy though.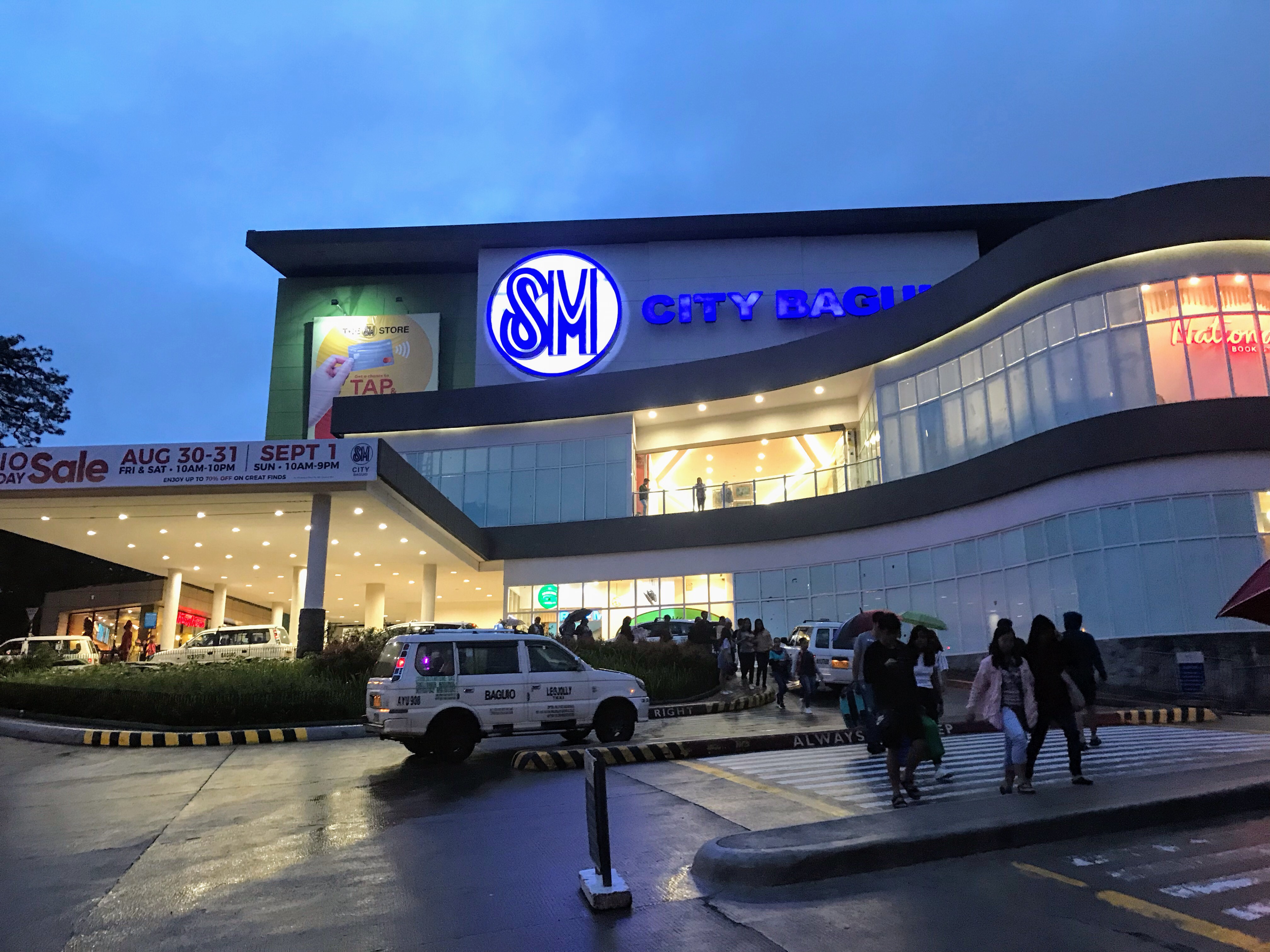 Pollution in Baguio
Baguio's higher altitude goes against it as the pollution doesn't leave the valley and it just floats around. I'm not a scientist but you could see and taste it. Breathing in such bad quality air gave me a headache. I think that Baguio is at a tipping point whereby they will need to restrict traffic as there is nowhere for new roads to go.
It would be better coming here in season, as it was raining when we came, which seemed to make the pollution worse. I found Baguio as a city to be a lot of work, for very little reward, but it's definitely worth visiting the countryside around it.
It's still a convenient stopover and we stayed right in the centre of town. This probably made it worse as the traffic made it difficult to get around. We also came in the wrong season, so that also changed the experience.
I think Baguio will probably change again but for the better, as it is prosperous and full of educated people, so why would it not?
But what did YOU think of Baguio? Snog, marry or avoid? Share your stories in the comments below!
Pin this for later: