If you're planning a trip to Goa, these are my top 9 things to do when you're there. Goa is India's smallest state and it doesn't have any particular big hitters like the Taj Mahal or the Golden Temple but that's the beauty of it. It's up to you to decide how you want to spend your time in Goa and you don't have to do anything at all!
There are around 50 beaches all together so you can make your own itinerary depending on the ones you want to visit. I spent two weeks there during my trip to India and that was enough time to both relax and have the experiences that I wanted.
The top 9 things to do in Goa:
1. Hire a scooter and worship the beaches
Make sure you wear a helmet! We made the mistake of hiring a moped that only had one helmet so try and find a place that has two if you're riding together. It cost us 400 rupees to hire a moped for a full day, which is about $5.
Some recommended beaches that you can reach by bike are Morjim, Mandrem and Querim in the North and Colva, Agonda and Palolem in the South. Candolim, Calangute and Baga are quite expensive and touristy so I would avoid them.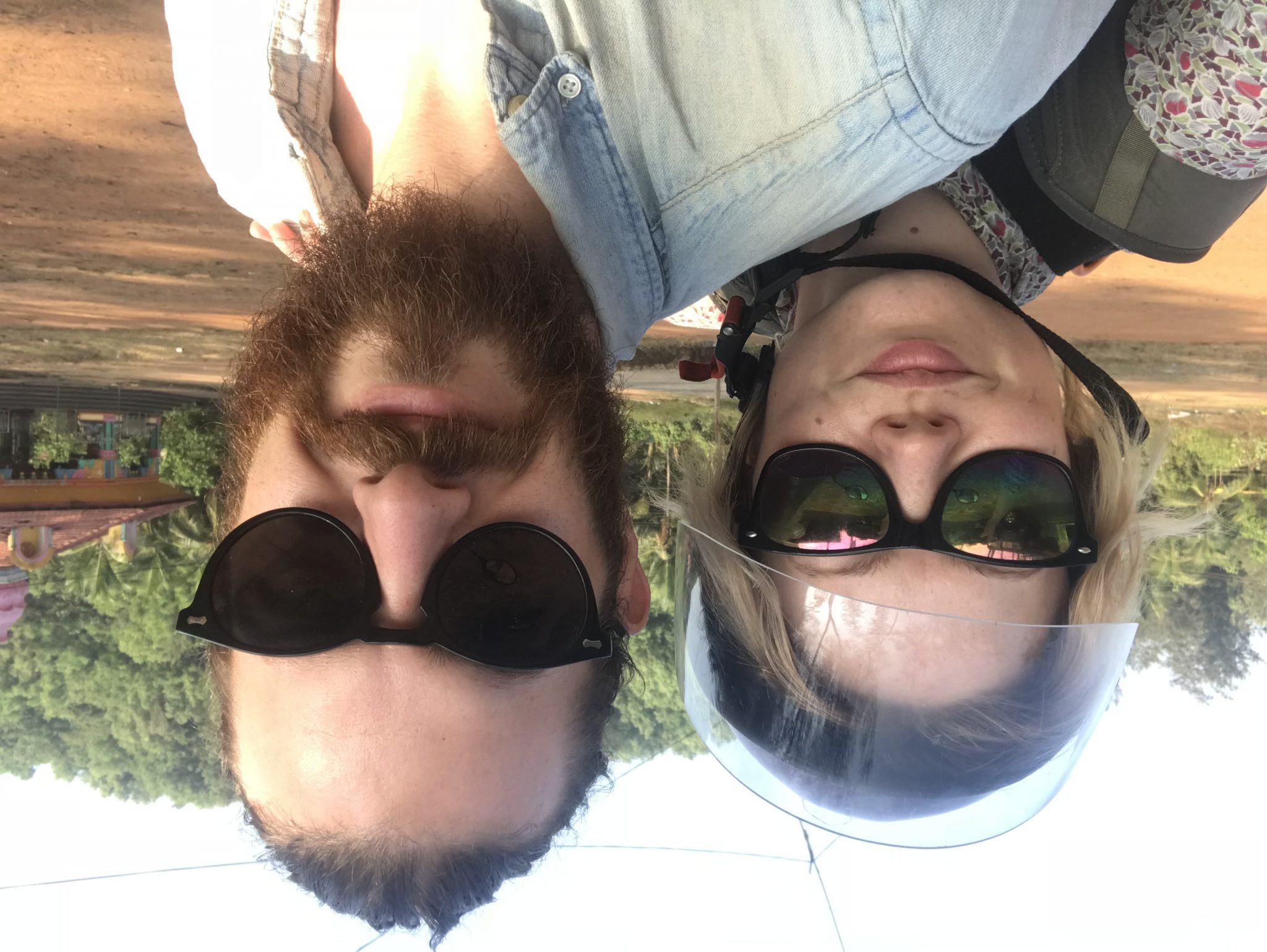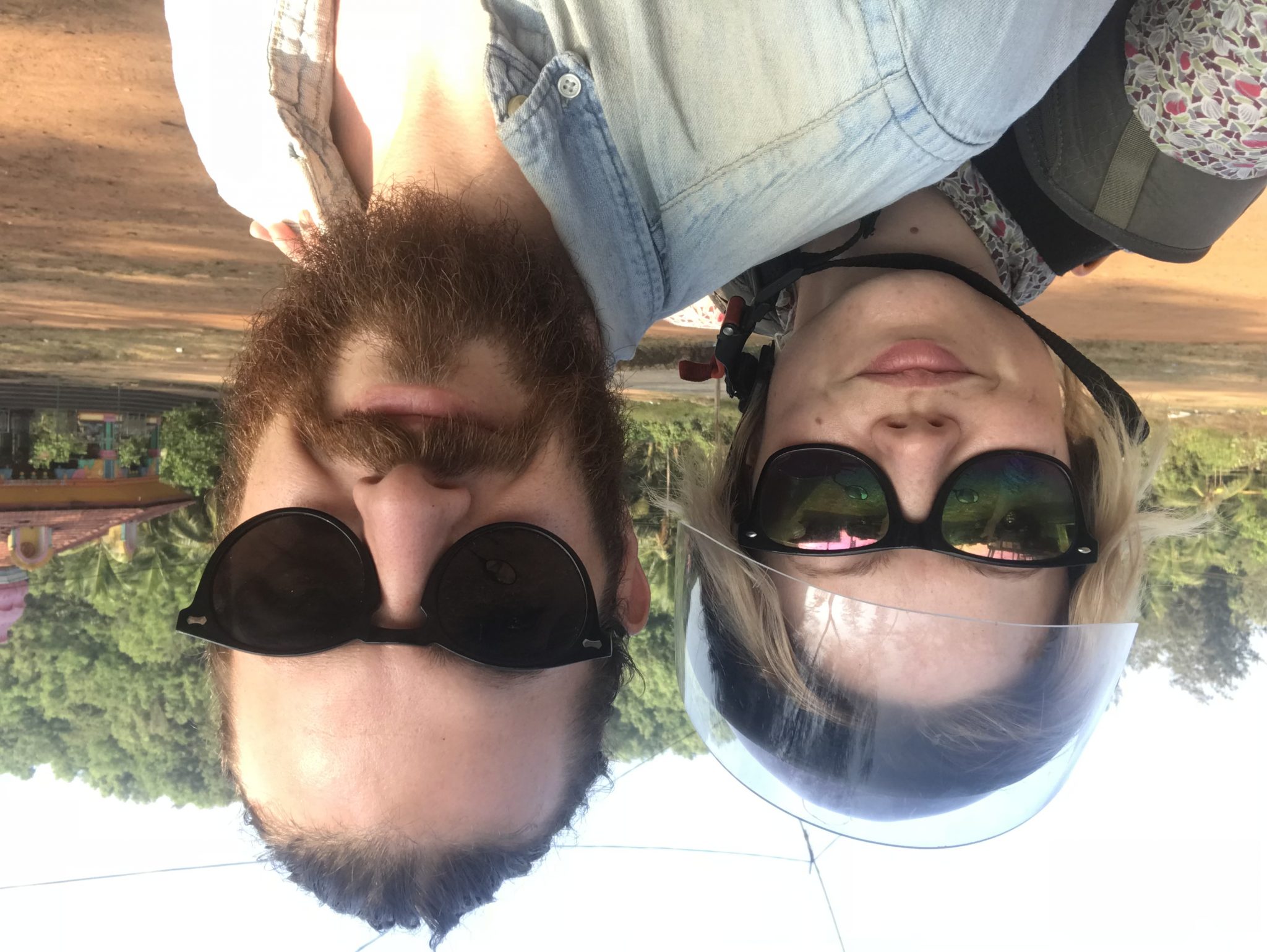 2. Try an Ayurvedic treatment
I had a psychosomatic Ayurvedic massage and a Shirodhara Ayurvedic brain massage while I was in Goa, and I recommend them both if you're interested in new experiences!
The psychosomatic massage was a full body massage to release stresses by applying a lot of pressure on certain points. The Shirodhara massage aims to ease anxiety and other problems by pouring oil into your third eye. If you want to know more, then read the posts for all the details!
3. Enjoy Goan cuisine
As well as the famous seafood, there is feni and bebinca as well! Bebinca is a delicious coconut cake made into layers and it's simple, yet lovely.
Feni is alcohol made from cashew nuts or coconut palm and it's very strong! It does have a surprisingly smooth aftertaste though.
If you love seafood then try the local kingfish or crab xec xec, made with coconut and spices. Red rice, sausage bread and poee (local bread) are other tasty accompaniments to your meal.
It's also fun to drink a massive coconut, then crack it open to eat the insides afterwards.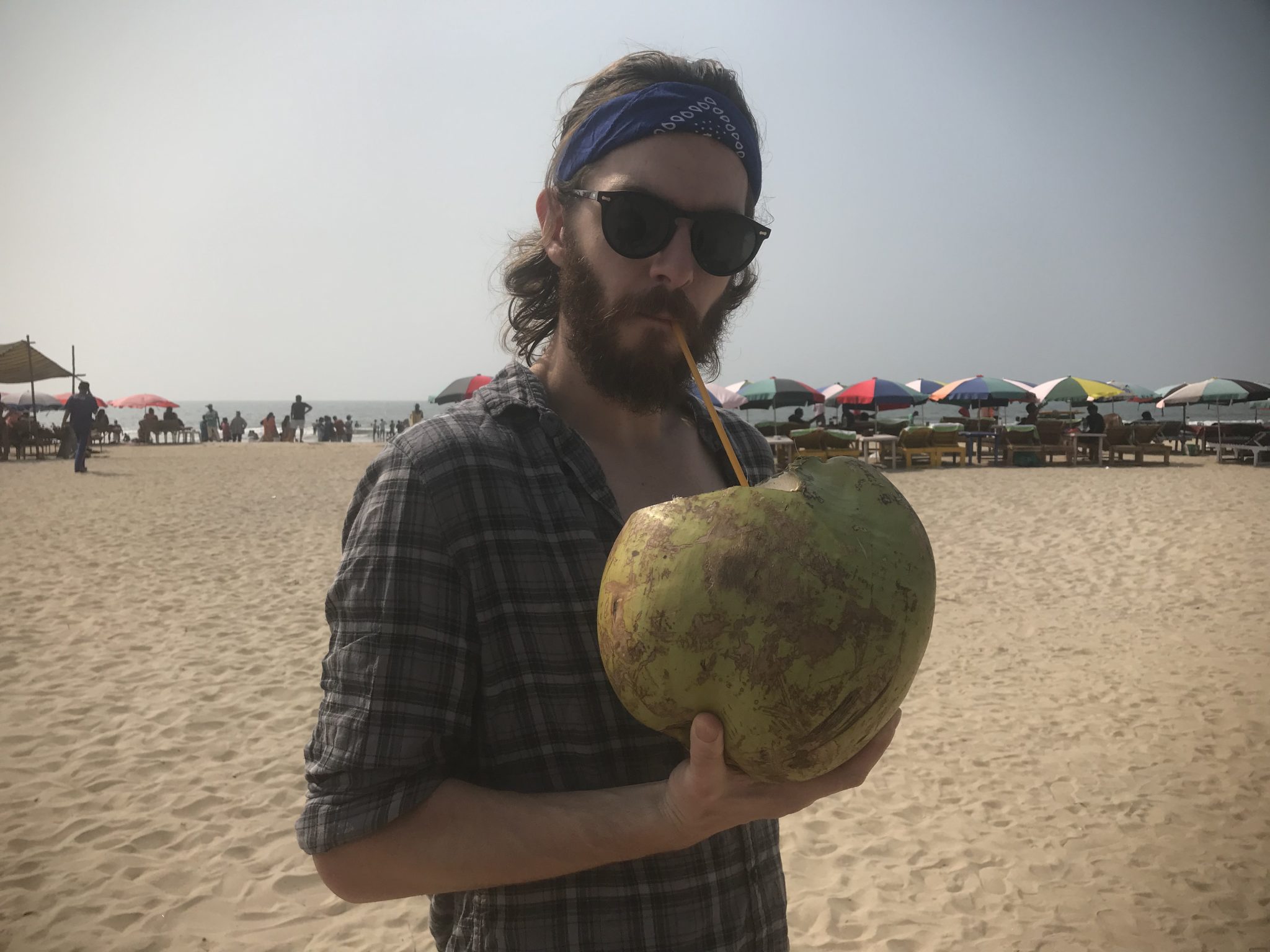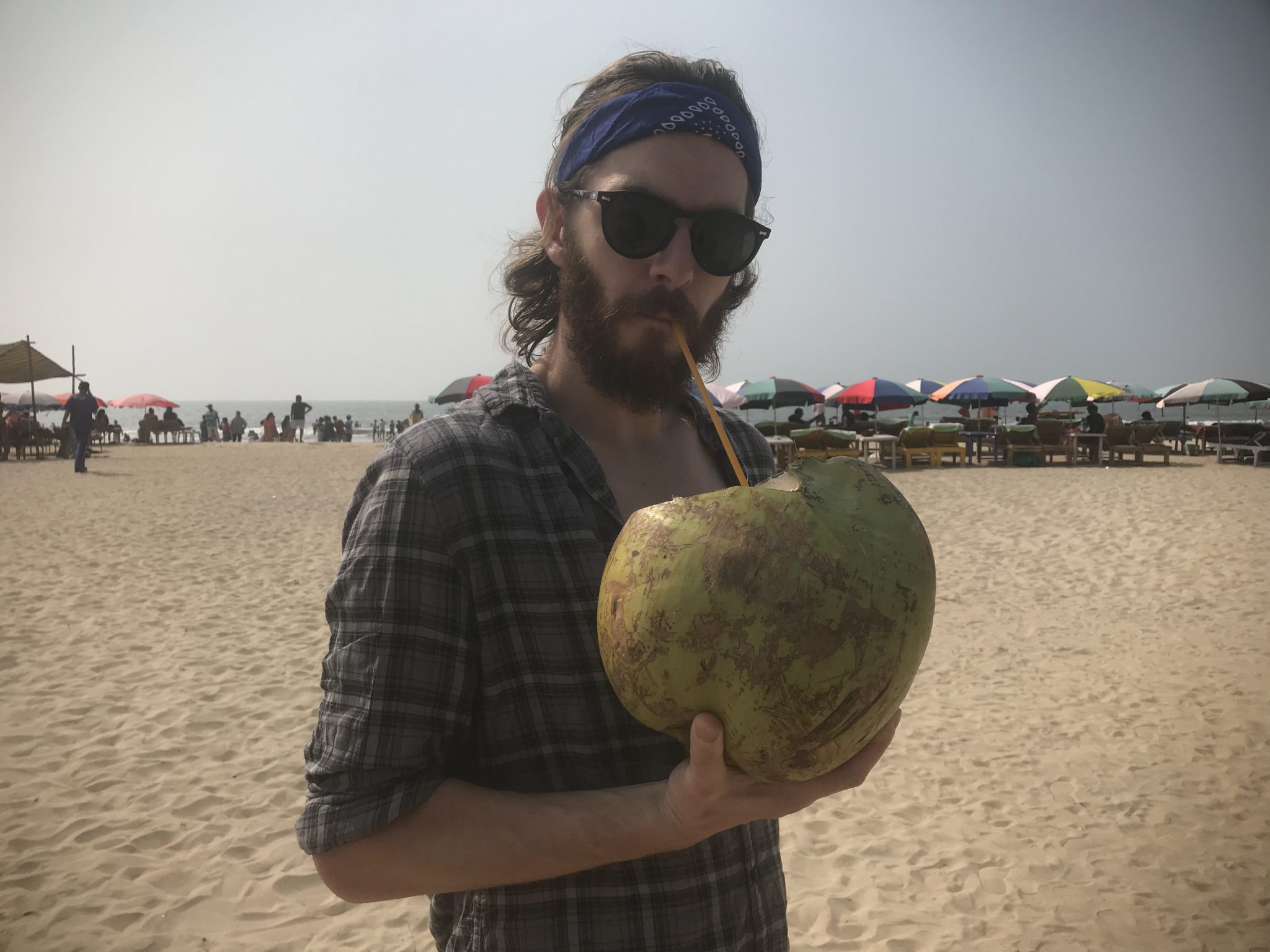 4. Look for wildlife
There is a decent amount of wildlife in Goa, some of which you can see without even trying very hard! We saw loads of bonnet macaques at Dudhsagar Falls and you can also find palm squirrels running around in the trees.
There are crocodiles to be spotted in the rivers and there are fish eagles, black kites, egrets, kingfishers and herons to be seen in the skies and near the sea.
When you're at the beach, look out for crabs, turtles, tropical fish and dolphins that patrol the coastline.
5. Visit a waterfall
We went on a day tour to Dudhsagar Falls, they were impressive and bizarrely had a train going over them, but they were very busy. Unless you want to brave the crowds to visit this place by your own transport or a tour, then I would try another one of Goa's waterfalls like Netravali or Harvalem, depending on where you are staying. If you ask around, you might even find a waterfall for yourself! Be careful about visiting waterfalls alone and make sure there are no crocodiles.
6. Explore the sea by boat or by board
It's pretty cheap to go on a short boat trip or to hire a paddleboard and explore the sea. Palolem Beach is great for paddleboarding as the water is so calm. Sea kayaking is another option to explore the coastline, but make sure that it's safe to do so or hire a guide to take you.
A boat is a great way to see secluded beaches and coves as well as spotting marine wildlife! We saw an Indo Pacific humpbacked dolphin which was pretty cool and I didn't know they existed.
7. See Goa's only UNESCO site
Old Goa was the capital of Portuguese India and they built these churches when they wanted to convert people to Christianity. Most of the population are still Hindu, but the churches and convents remain as a legacy to this colonial history. They are a UNESCO heritage site and you can walk around them in a few hours.
8. Cook up a storm
I loved the cooking course that I did at Palolem Beach. The good news is that they're available all over Goa, and there are even some vegan ones as well! They usually last about 3 hours and you will learn to make 5 dishes. Check out Tripadvisor to find a good one near you.
9. Watch the sunset
I mean, who doesn't love watching the sunset? Goa is in a perfect position, so that when you're on the beach, you're facing the sun going down over the sea. I don't usually give too much thought to it, but I made sure I was at the beach for sunset for most nights that I was in Goa. Having a beer or cocktail in my hand also helped make it a tasty experience!
Goa isn't perfect and it is facing some issues at present as tourists are starting to go elsewhere, due to rising prices, pollution and increased incidents of sexual harassment.
I enjoyed most of Goa and I loved Palolem Beach. I disliked Candolim and I quite liked the North of North Goa. Another thing I didn't like was our disastrous waterfall tour which was expensive, disorganised and busy but there are lovely places, you just need to get away from the touristic centre to find them.
Where's your favourite place in Goa? And where's your favourite waterfall? Let me know in the comments below!
Pin this for later: