The Vieng Xai war caves are off the beaten track in Laos, but their fascinating history makes them well worth visiting. The caves are famous as they contained the headquarters for the Pathet Lao communist movement during the Secret War (or Laotian Civil War) against the Royal Lao Government backed by the U.S. military.
Here is all the information that you need to do it independently and on a budget. If you love off the beaten track places in Laos then check out my guide to the Plain of Jars on a budget.
How do I get to Xam Neua?
First of all, you need to get to Sam Neua (or Xam Neua) in the northeast of Laos. It's about a 10-12 hour bus journey from Nong Khiaw and the bus leaves at 12pm from the bus station. You can also go from Luang Prabang in the morning as it's the same bus. When you arrive, it costs 3,000 Kip to get a taxi from the bus station to the centre.
*This post may contain affiliate links*
Where to stay
We stayed at Chittavanh Hotel in the centre, but all the hotels are on the same block so you can pick and choose the one that you want. Most people don't speak much English and they're all of a similar standard.
You could also stay in Vieng Xai but accommodation there is seasonal and you won't be able to get there if you're arriving late. You may still need to stay in Sam Neua and Vieng Xai is an easy enough day trip. Check out the reviews on Tripadvisor to help you decide:

To say Sam Neua isn't really set up for tourism is an understatement and it's very small, but there are certain places that you will be able to help you.
Where to eat and hire bikes in Sam Neua
Not all of the hotels do breakfast, so I recommend going to Yuni Coffee where they have good coffee, speak English and will call you a taxi if you need one to get to the bus station (no Grab here folks!)
There is a tourist information around the corner too, where they can give you advice and maps. If you want to hire a moped, you can get one from Dan Nao Meuang Xam restaurant near the hotels. It's more expensive than usual at 100,000 Kip for moped hire as there's no competition and the bike isn't that good but it will get you there!
Be aware that Sam Neua gets really cold in the morning and it can be wet so take a coat if you're travelling on a moped as we were freezing! It tends to get warmer later on in the day.
Getting to the Vieng Xai caves
If you want to go by songthaew shared taxi, then head to the bus station near the airport (different from the one you arrive in). You will need to go early to catch the songthaew that goes at 8am, but schedules change depending on the season, so check at tourist information before you go. You'll also need to check when the bus to bring you back from Vieng Xai will be, so catching the 9am caves tour is your best bet.
Sometimes there isn't a songthaew going there if demand is low, so you may have to rent a taxi for around $25-30 per day.
Visiting the caves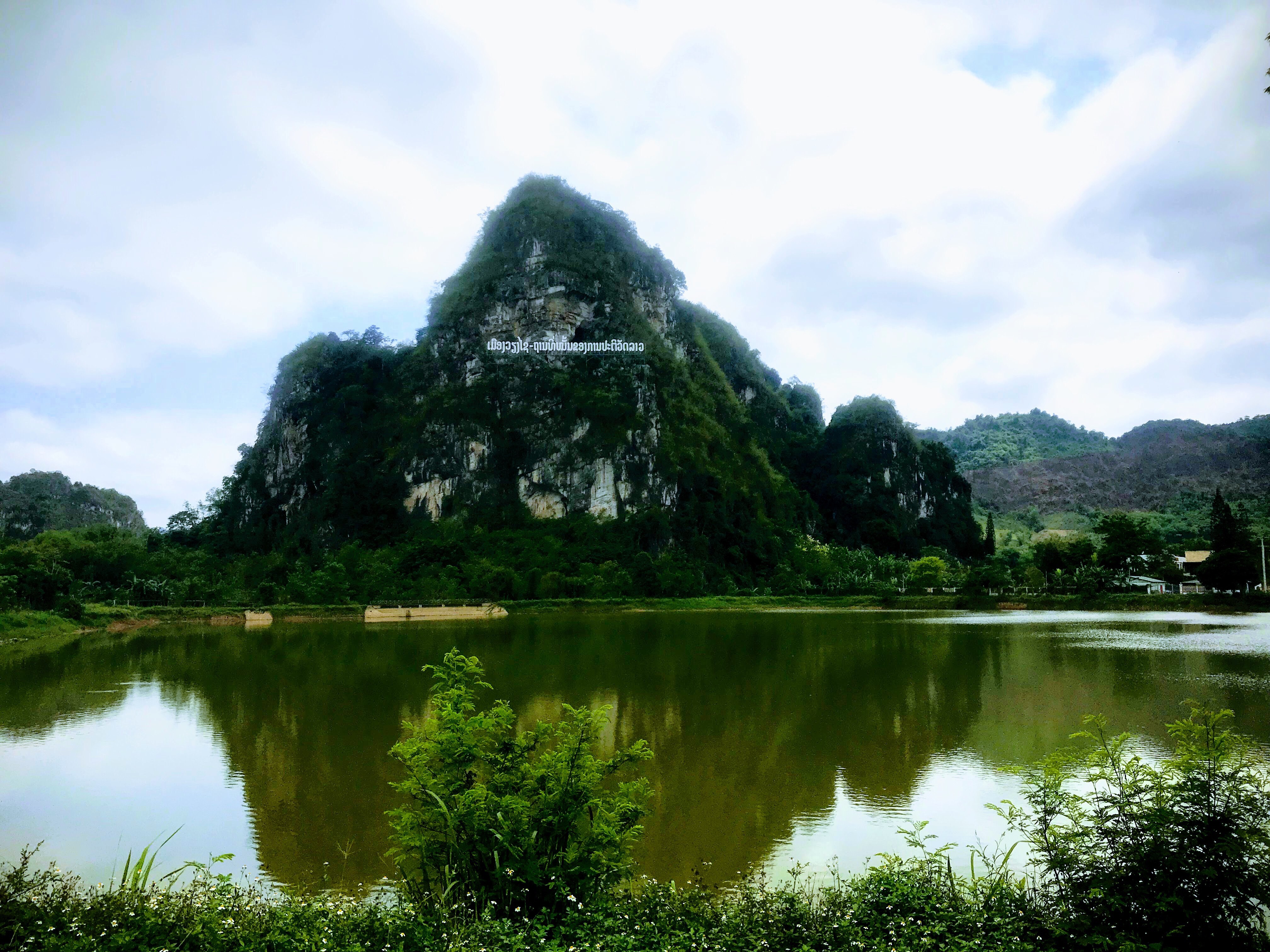 When you get to Vieng Xai, you need to make your way to the visitor centre which you can find on Maps.me. You have to visit the caves on a guided tour nowadays so you have to join tours at either 9am or 1pm.
They cost 60,000 Kip each for foreigners and this includes the audio guide and your map. The audio guide is pretty good and you'll need to hire a bicycle from here as well if you don't have a scooter or car. One benefit of the scooter is that it saves you the price of bike hire.
The cave tour
You will meet your guide at the first cave on the map which is a few minutes drive from the visitor centre and you'll start your tour there.
There are 18 points in total that you will visit that correspond with your audio guide and you'll have to cycle or drive between them, before meeting your guide at each one. Three of the caves were closed due to moss (yes, really) when we visited in May so check before you go. The tour takes 3-4 hours in total.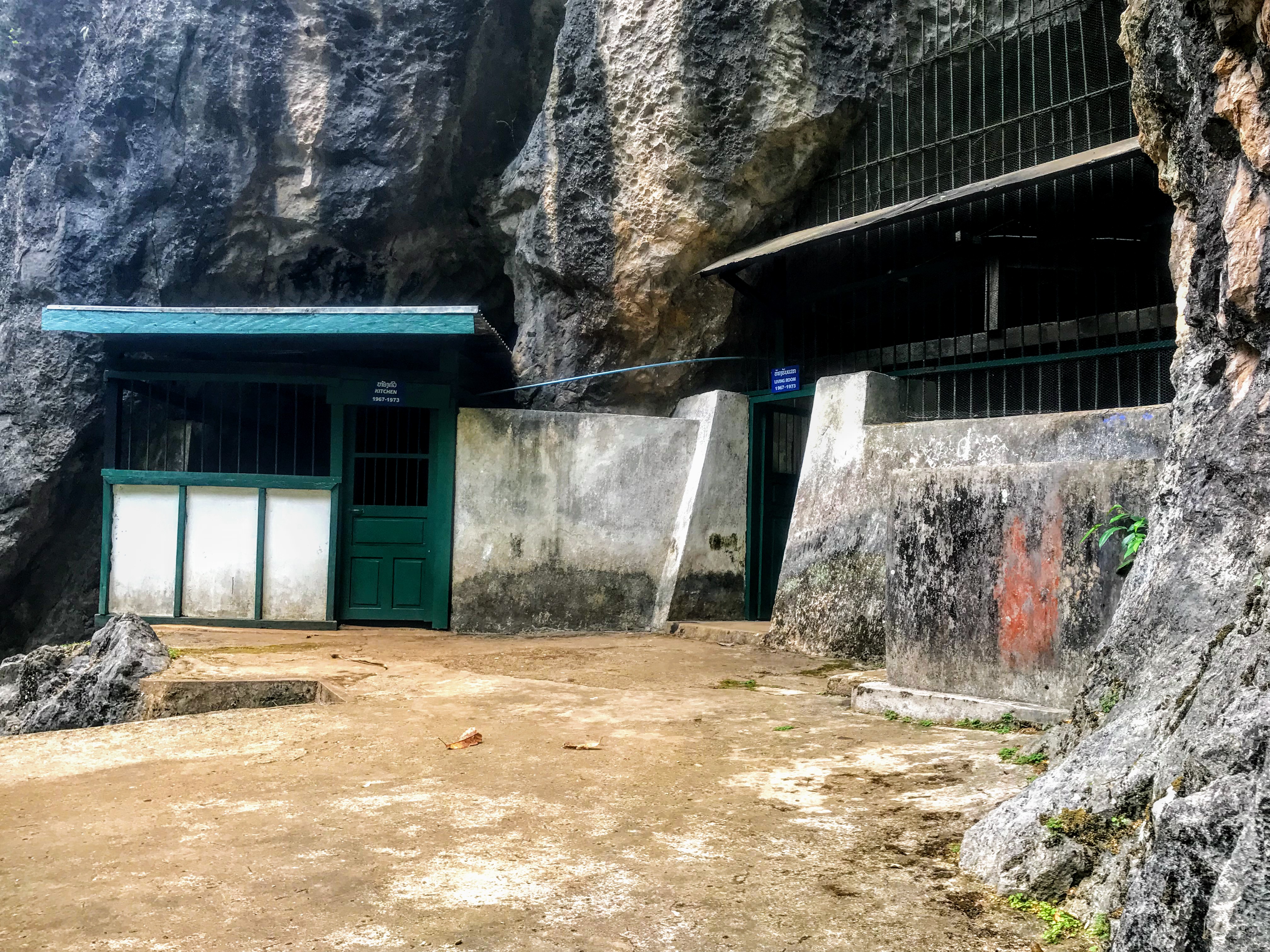 The audio guide really paints a picture of what life must have been like for 23,000 people who lived in the caves. There are caves for everything, from hospitals to offices to schools. People only ventured outside at night to farm or find food or water.
It was also a place of logistics, with many officials, including the Prince living there. They were party headquarters as well as being somewhere for people to live.
An insight into cave life
The network was much more extensive than you'll see on this tour, with 480 connected caves used altogether. Despite being saved by their geography with the caves being the safest place to hide during the bombing raids, people didn't feel safe.
They were afraid of entrances getting destroyed and being trapped within as well as being gassed whilst inside. So while it was a good strategy to being in the Vieng Xai caves, there were drawbacks too.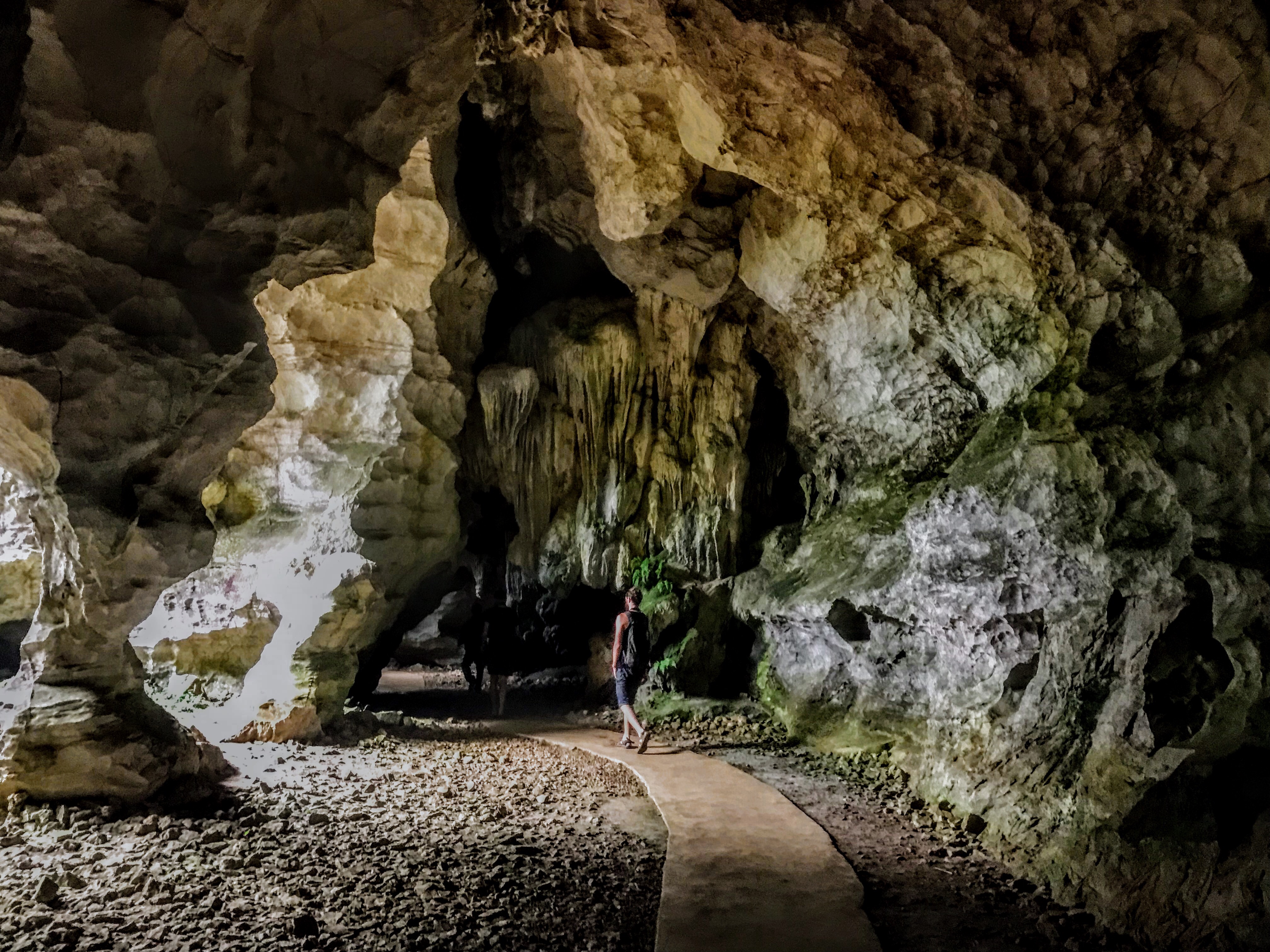 The last caves you see are quite beautiful, so you get to enjoy the landscape as well as the history. When you climb up the stairs to see the stores you can look over at the view that the inhabitants would have had.
If you like caves and you're in Laos, then check out my guide to the non-touristy Kong Lor Cave in the south.
The last cave that you will visit (number 18) is the theatre cave which is actually still used to this day for screenings and weddings. It's a real living piece of history.
If you get hungry after the tour, there are a handful of restaurants along the Main Street of Vieng Xai, including Mrs Phoutphone noodle shop and the Sabaidee Odisha Indian restaurant.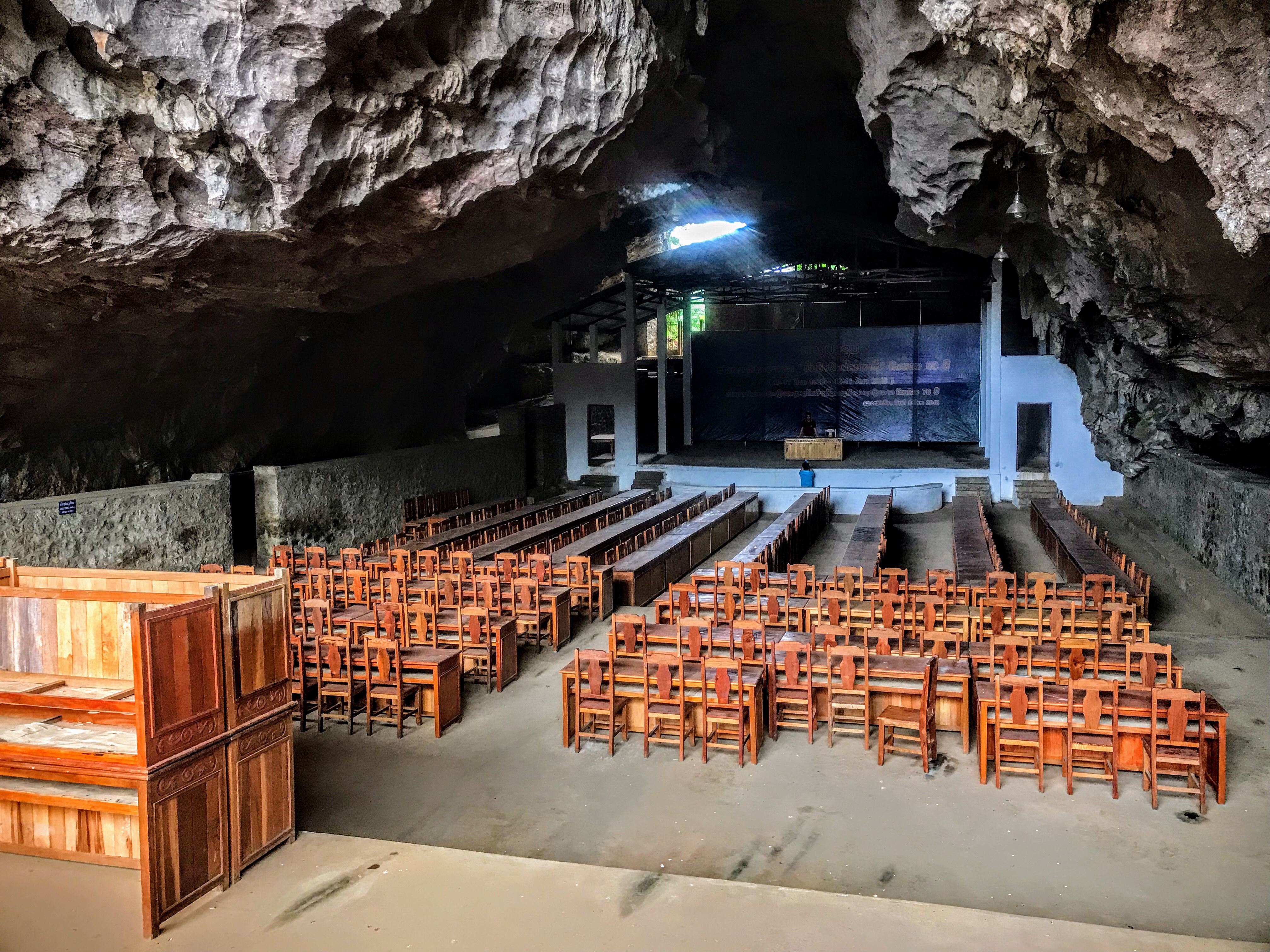 Xam Neua market
If you get back to Xam Neua early enough, then I recommend visiting the food market on the other side of the river (you have to pay for parking). It has a lot of Chinese influence so you can see all manner of things. they have everything from bundles of frogs to thrashing snakefish which makes a change from tourist markets.
If you want drinks or snacks then I recommend Many Coffee on the Main Street. Yuni Coffee and the Dan Nao Meuang Xam restaurant are good for meals too. Some of the hotels do food as well.
There are buses from Xam Neua bus station to Phonsavan for the Plain of Jars at around 8am that take around 10 hours. You can also get to Luang Prabang from here, which takes about 15 hours. Nong Khiaw takes about 10-12 hours.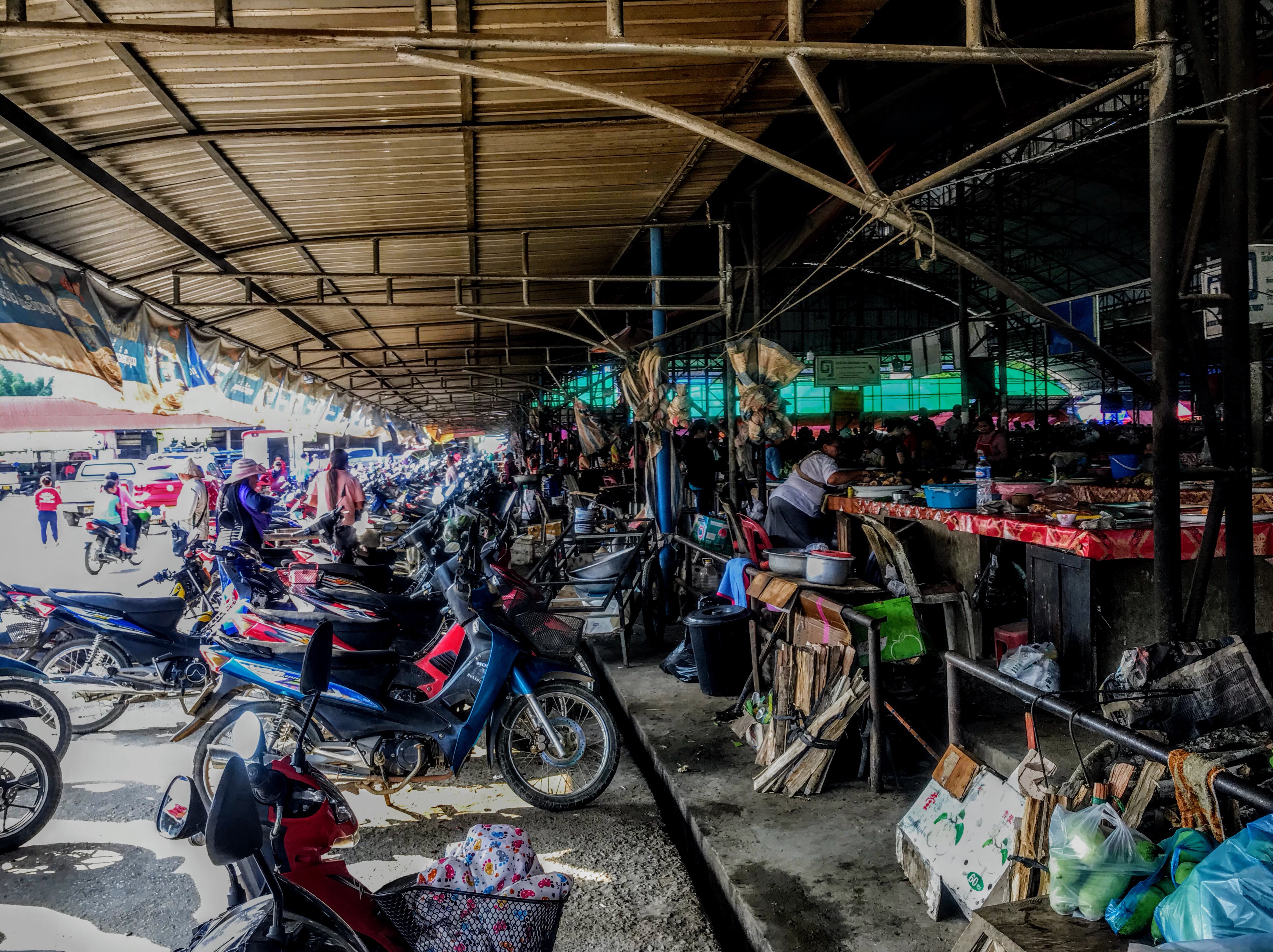 I loved the historical importance of the Vieng Xai caves and it's a fascinating place to visit in Laos if you can fit it in. Share your experiences of visiting the caves in the comments below! I would love to hear about them.
If you're travelling around Laos, I also have guides to Vientiane, Luang Prabang and Vang Vieng too.
Pin this for later: