Taipei is an underrated East Asian capital in my opinion, and I loved the time that I spent here as its a relaxed capital but there's still plenty of history, culture and things going on.
Taiwan isn't that popular with backpackers yet but it should be, because its great fun and less expensive than you might think!
Read: 9 tips to make your backpacker budget go further in Taiwan
We stayed at Taipei Timho Hotel which was a good budget option in Ximen close to the metro, it also had a microwave and hot water to cook your food. Check for reviews and deals and Tripadvisor before you book.
Taipei has an amazing metro system so you can easily and cheaply get around to see all of these wonderful sights! It's also really well connected to the rest of Taiwan by train and by bus.
11 cheap or free things to do in Taipei in Taiwan on a backpacker budget:
1. Take in Taipei 101
The entrance fee for Taipei 101 is NT$600 so its quite expensive to go to the top. Another way that you can see the building is on the elephant mountain or Xiangshan trail where you can get great views across the city for free instead!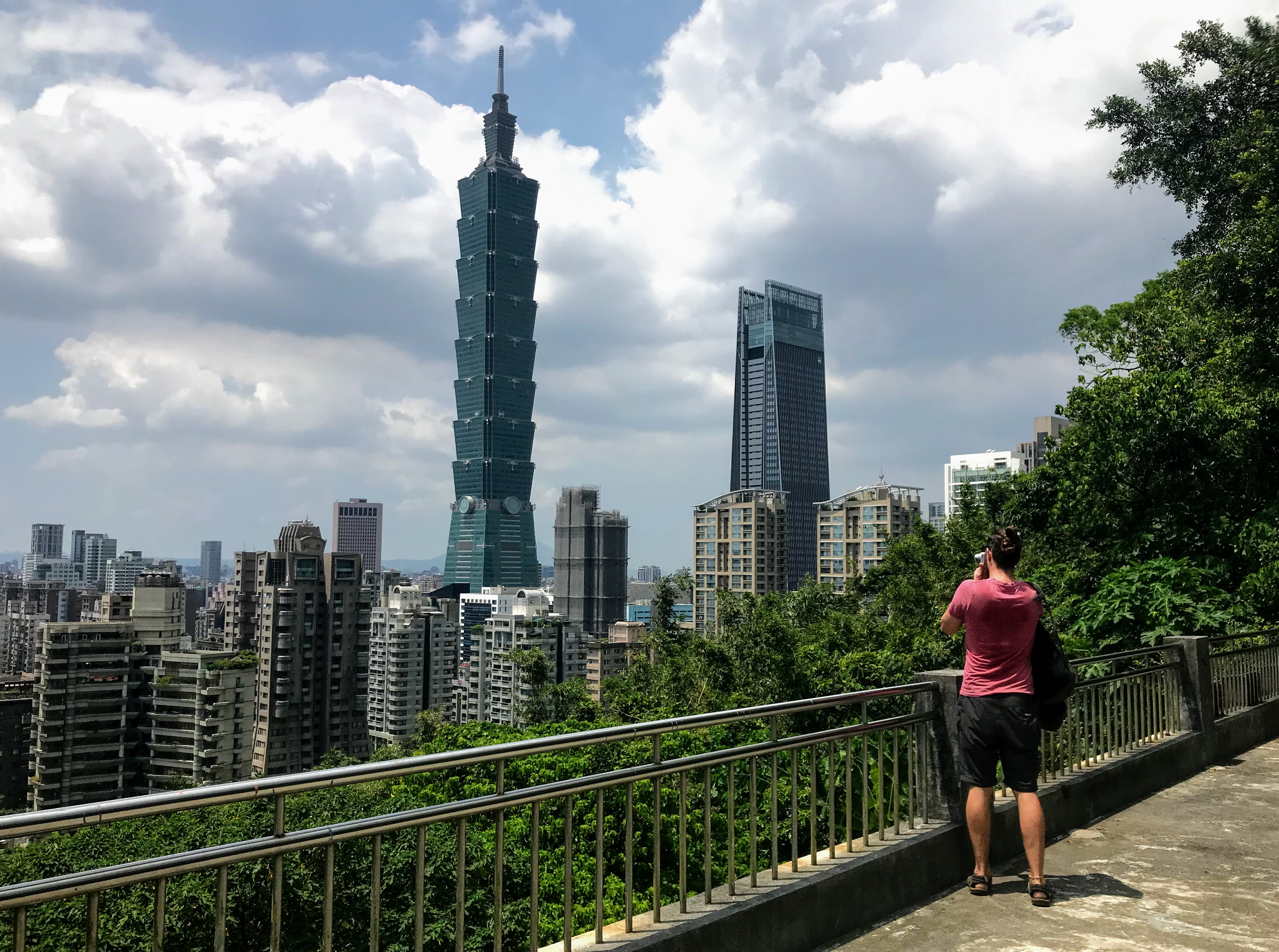 This post may contain affiliate links
2. Visit Ximen Square
We stayed in Ximen Square, and this was the view from our hotel, its close to everything and the beating heart of modern Taipei.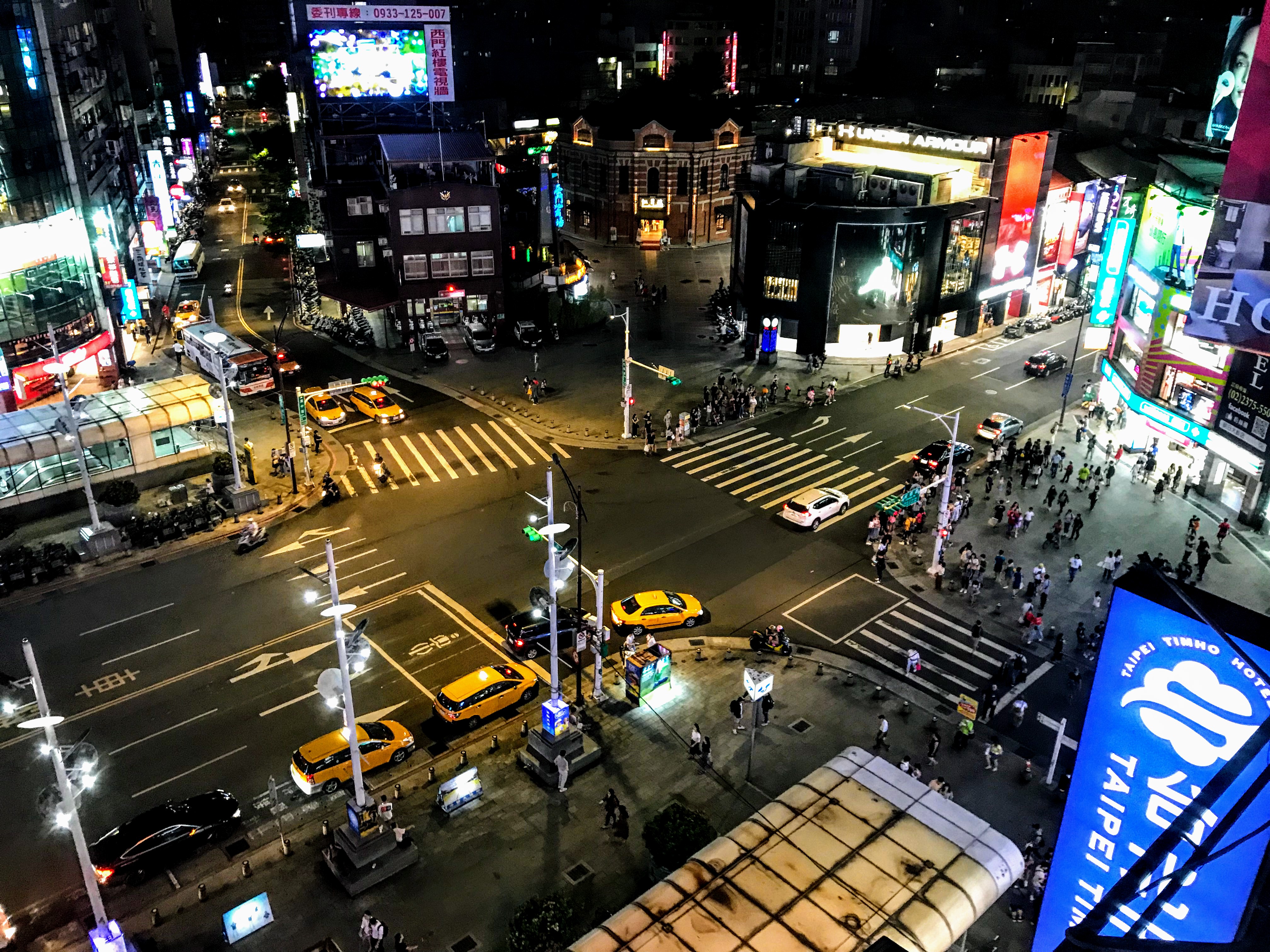 Go to Ximen Square in the evening to see street performers putting on a show.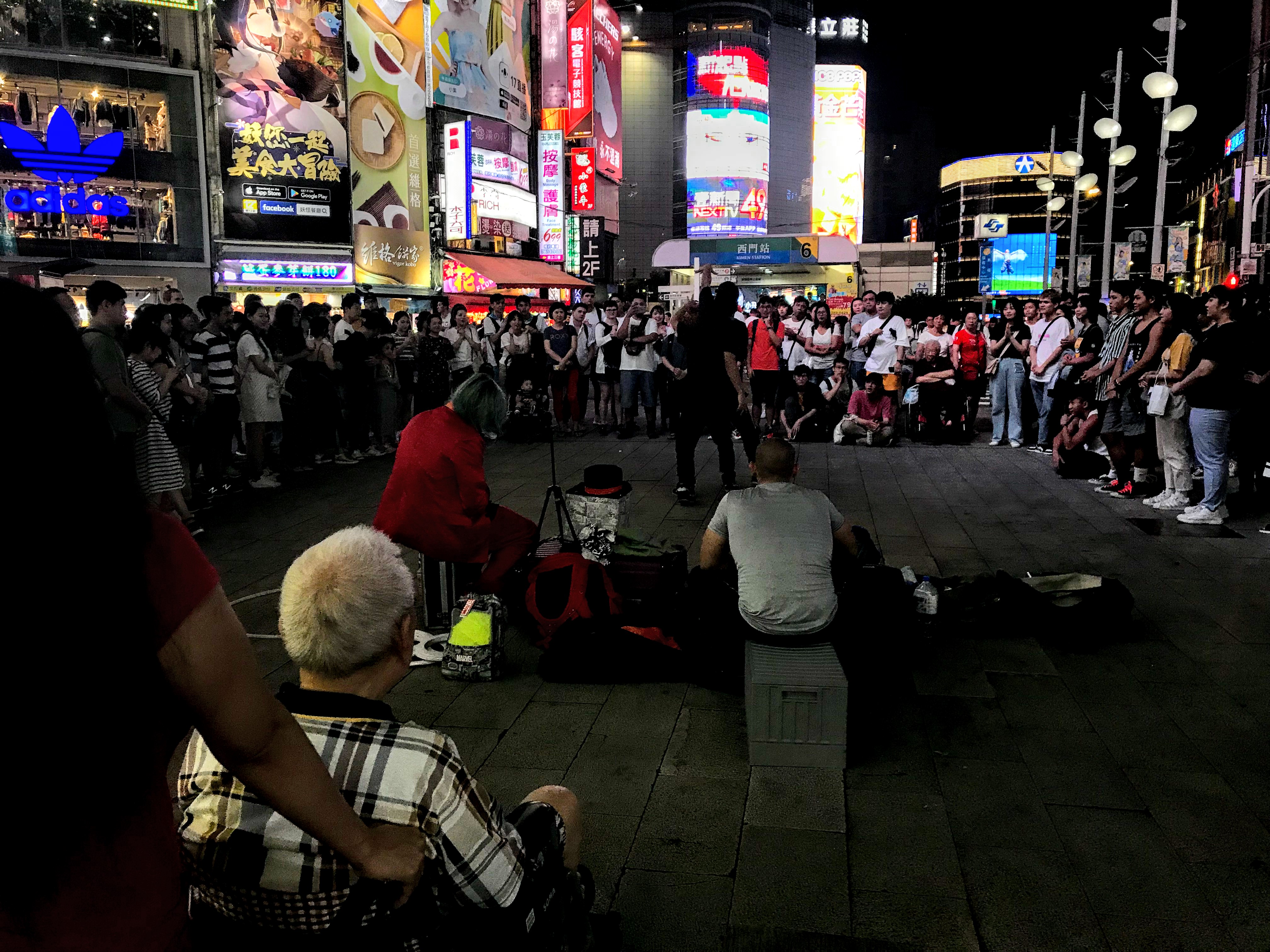 3. Red House
The Red House is in Ximen and it stands out as a Western-style building in this modern district. Inside are lovely handicraft stalls so it's a great place to come to buy gifts.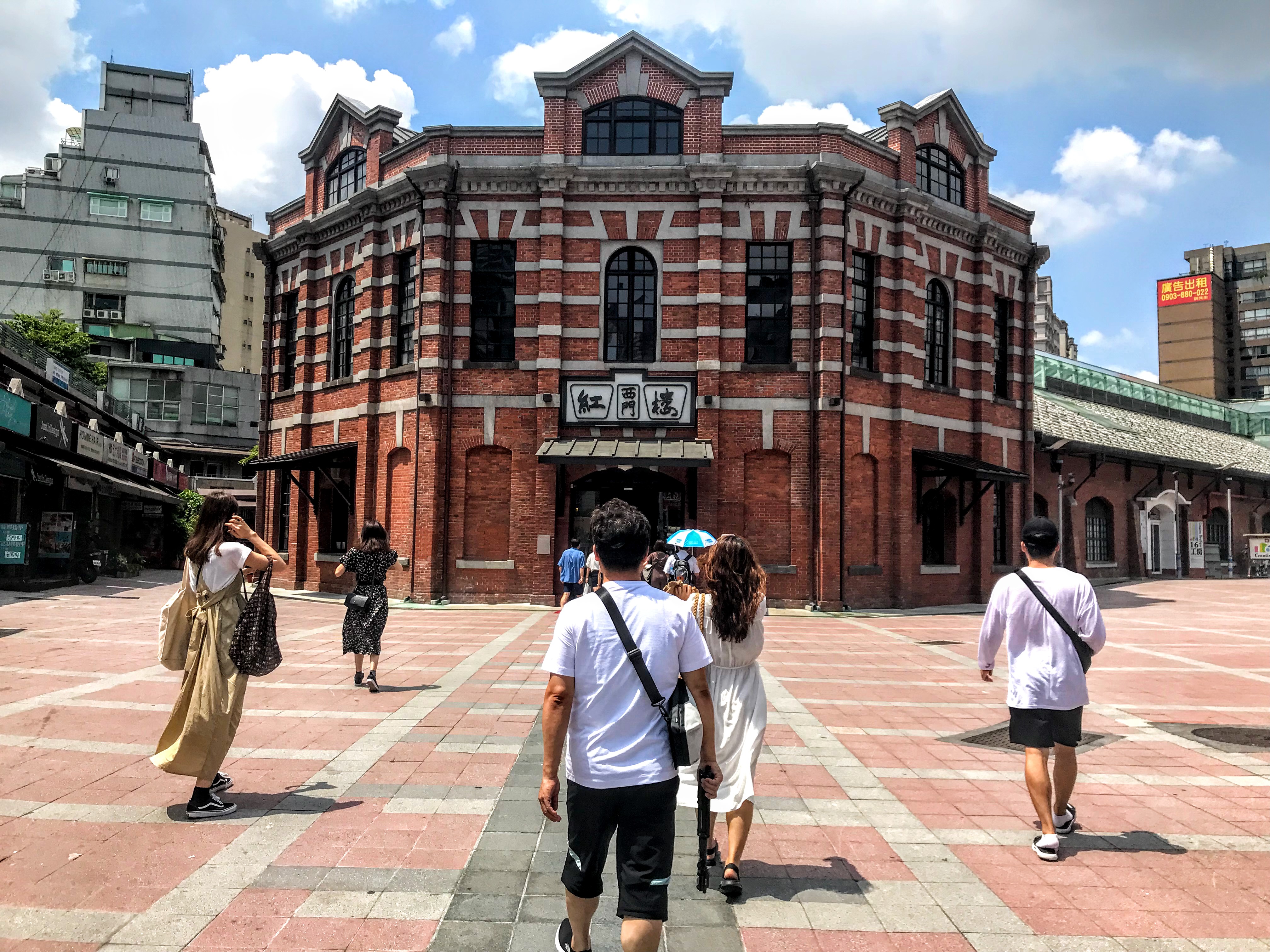 4. Visit a temple
There is a wealth of wonderful temples in Taipei, including the famous Longshan Temple, Hsing Tian Kong Temple, Dalongdong Baoan Temple, Xiahai City God Temple and Songshan Ciyou Temple.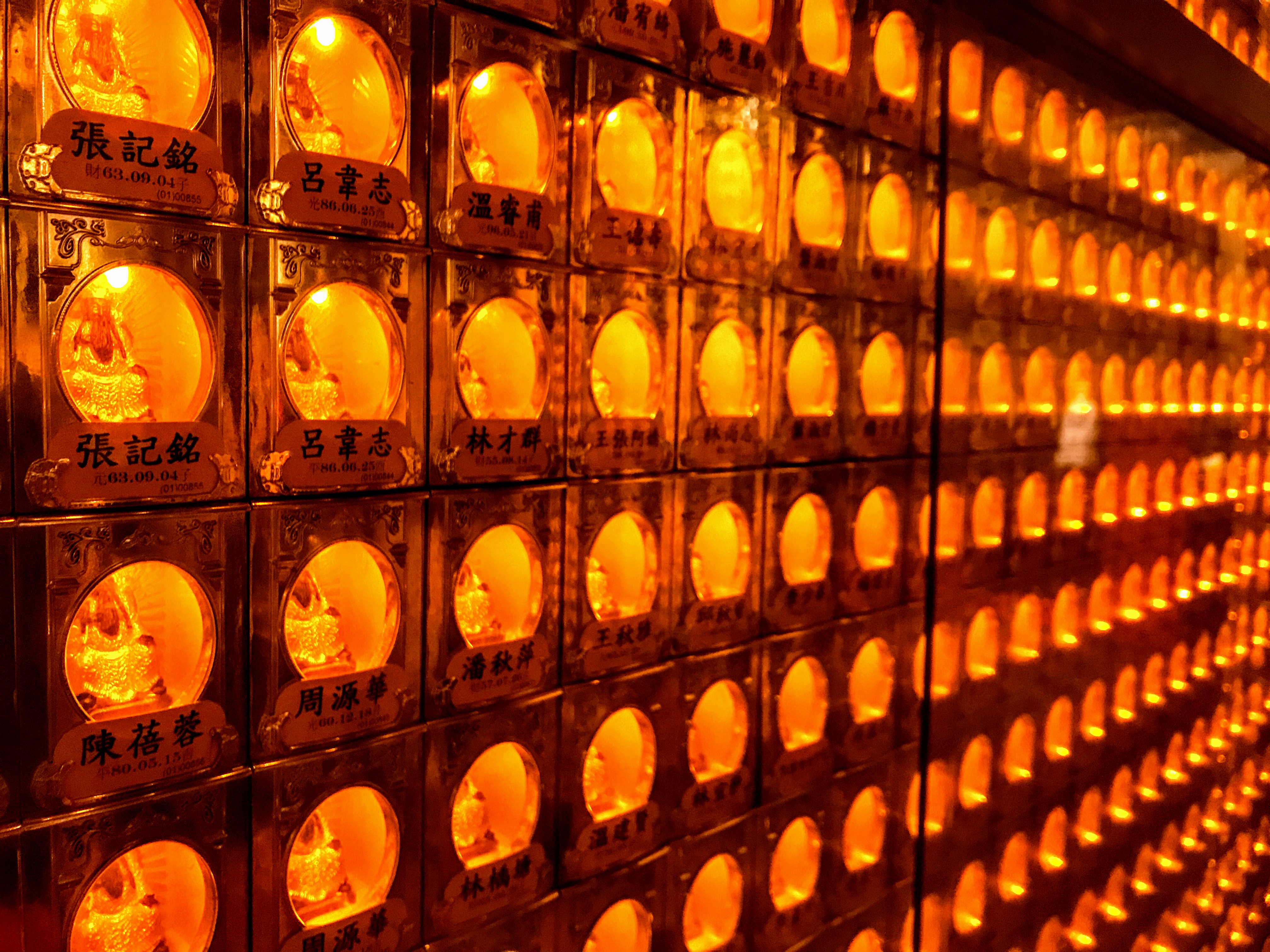 5. Visit a traditional market
We went to Dihua Street Market and combined it with a visit to the Xiahai City God Temple. Dihua Street Market sells a wealth of traditional Chinese dry goods in a historic district but there is also Zhongshan Market, Shuanglian Market and Xining Market.
6. Eat at a night market
You can't come to Taipei without eating at one of the delicious night markets, we went to Shilin Night Market but many people think that it's too touristy. Other night markets to try are Ningxia Night Market, Raohe Night Market and the Huaxi Street Night Market.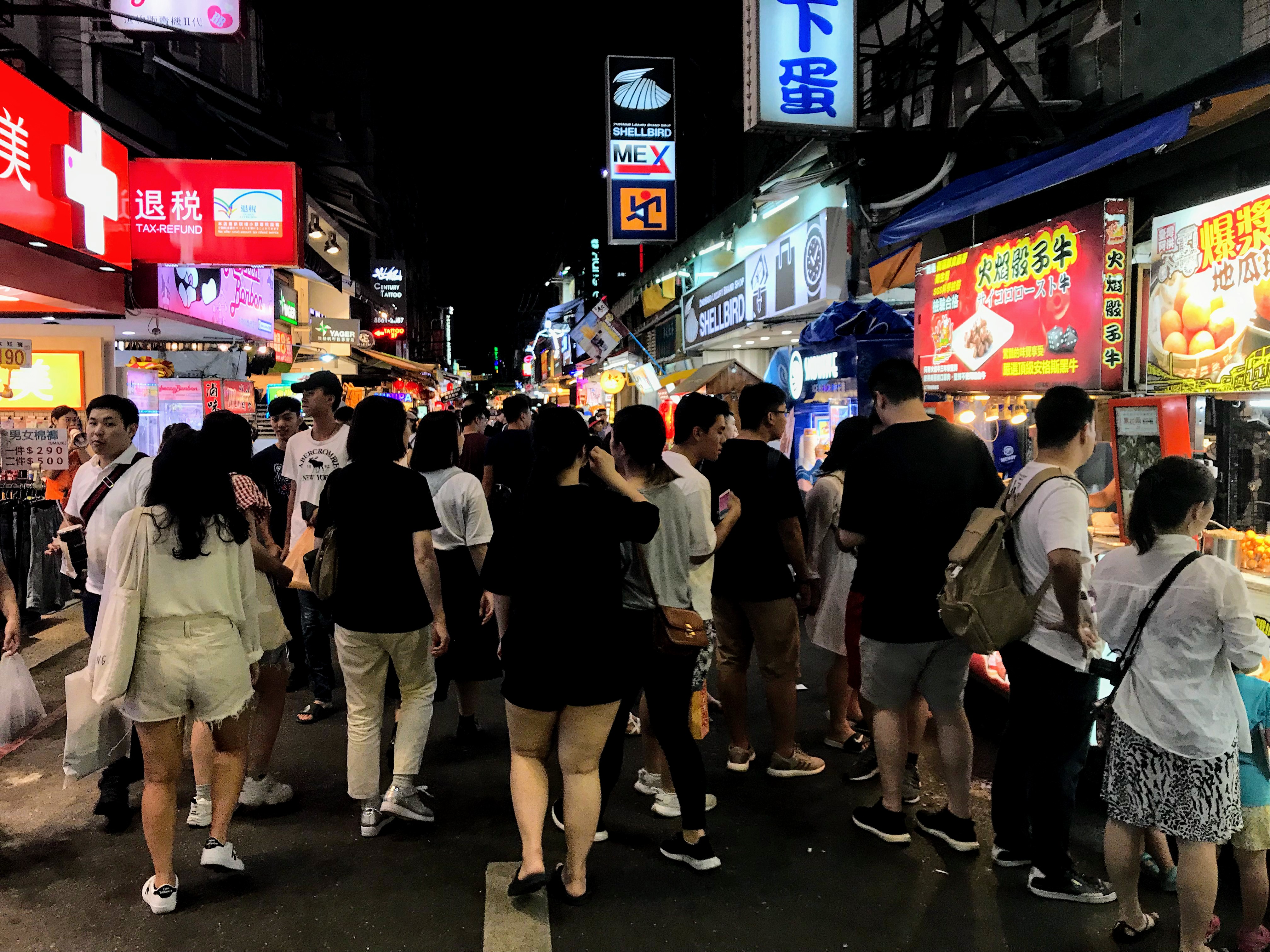 Read: 11 vegetarian foods to buy from supermarkets like 7-Eleven in Taiwan
Read: 15 delicious and cheap desserts to eat in Taiwan
7. National Dr. Sun Yat-Sen Memorial Hall
Dr. Sun Yat-Sen Memorial Hall is a memorial to the Republic of China's National Father, unsurprisingly named Dr. Sun Yat-sen. It has its own metro stop so it is very easy to get to, and you can also walk here from Taipei 101. From here you can walk to the Songshan Culture Park across the road.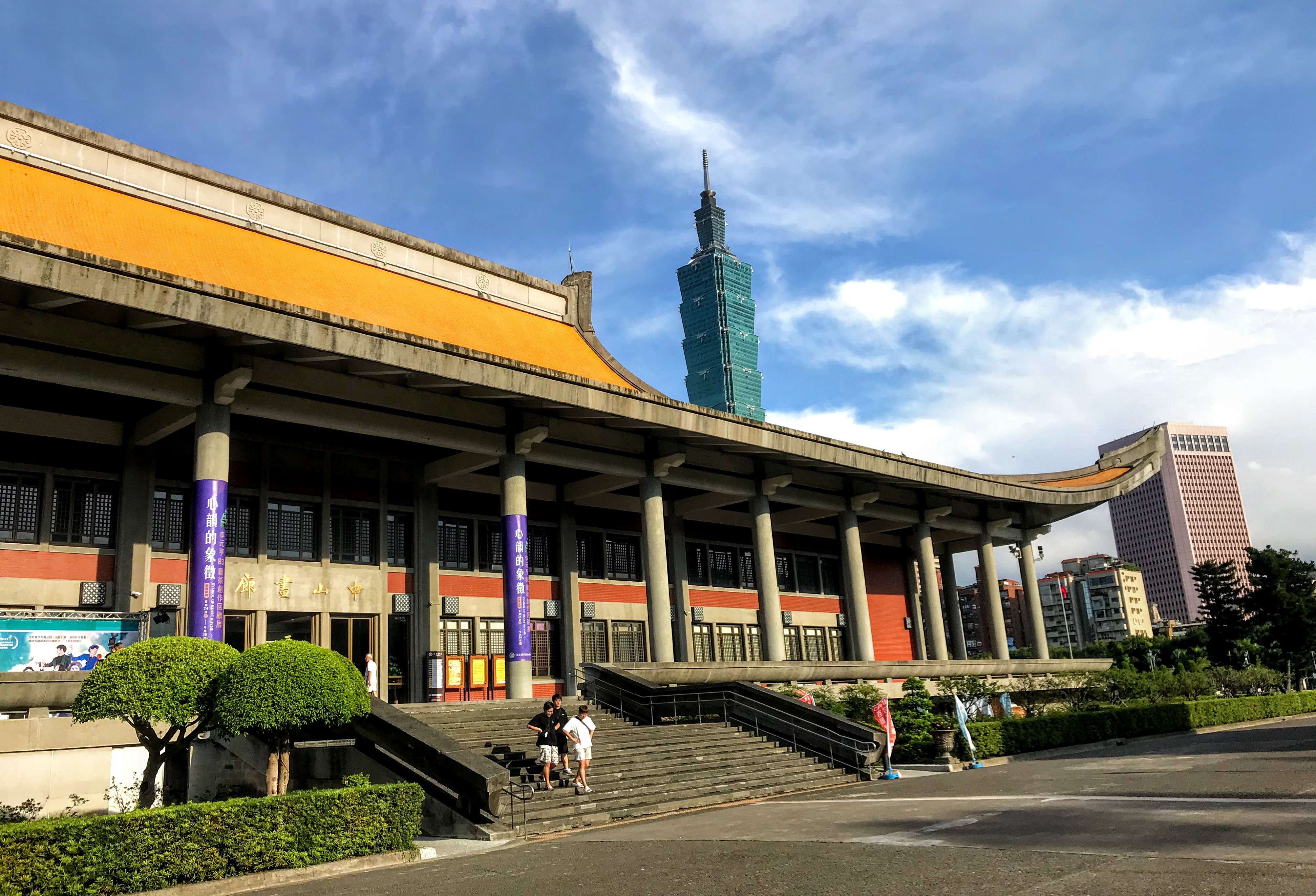 8. Songshan Cultural and Creative Park
I loved the Songshan Culture Park as its a green creative haven in Taipei and its super relaxed. It's a great place to practise Tai Chi and there are lovely markets inside the buildings. Look out for birds in the lake.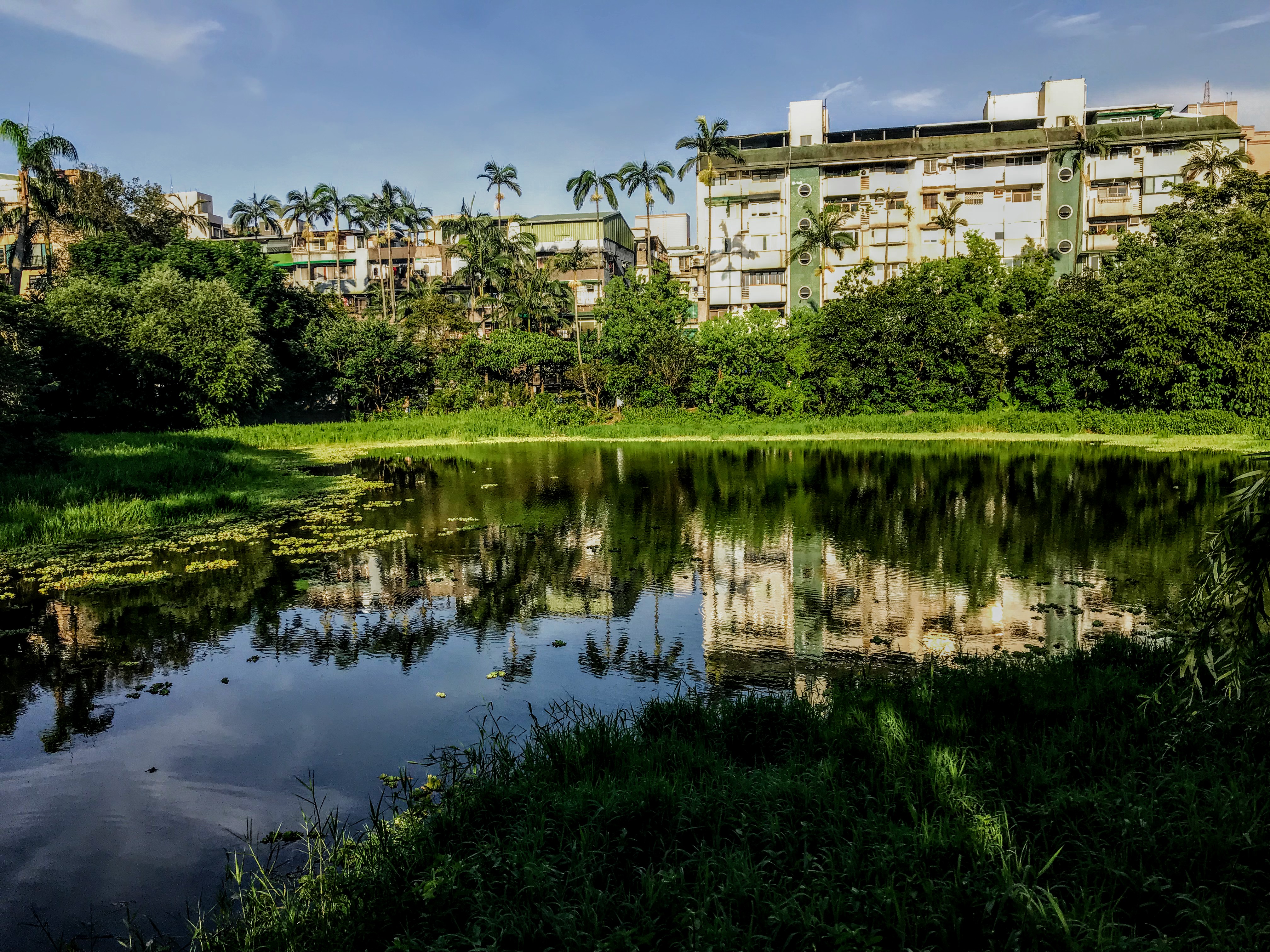 9. Huashan 1914 Creative Park
The Huashan 1914 Creative Park is a former winery that is now the hipster epicentre of Taipei and full of pop-up experiences, bars and cafes. The exhibitions are largely based around Instagram (or equivalent) and some are quite expensive but it's a great place to see handbag dogs. There is also an arthouse cinema where you can get your world film fix.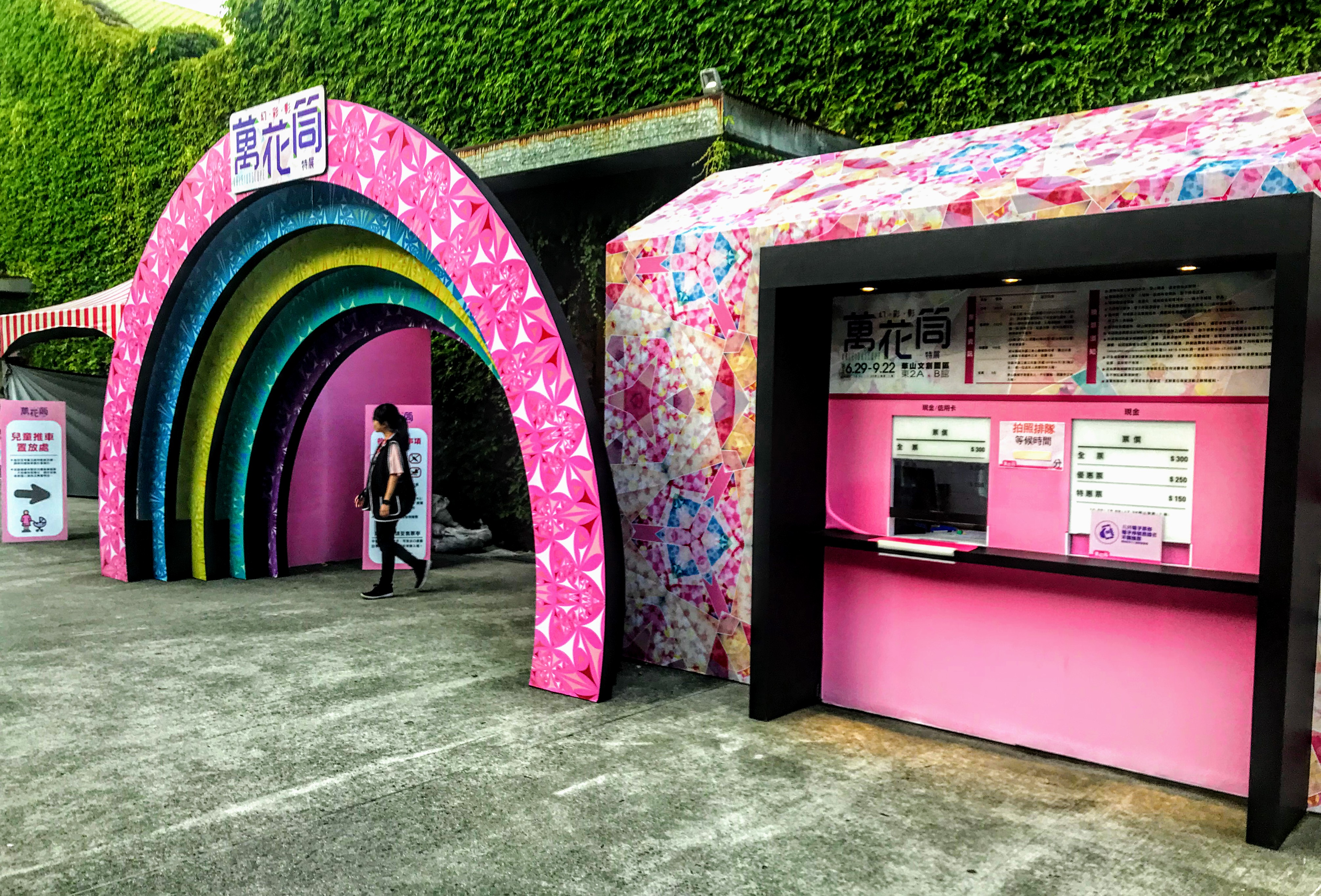 10. Botanical Gardens and Museums
Taipei's Botanical Gardens is a lovely place to stroll in the evenings. There are also several museums nearby to visit including the National Museum of History, the National Craft Museum, the Nanhai Theatre, National 228 Memorial Museum and the Postal Museum.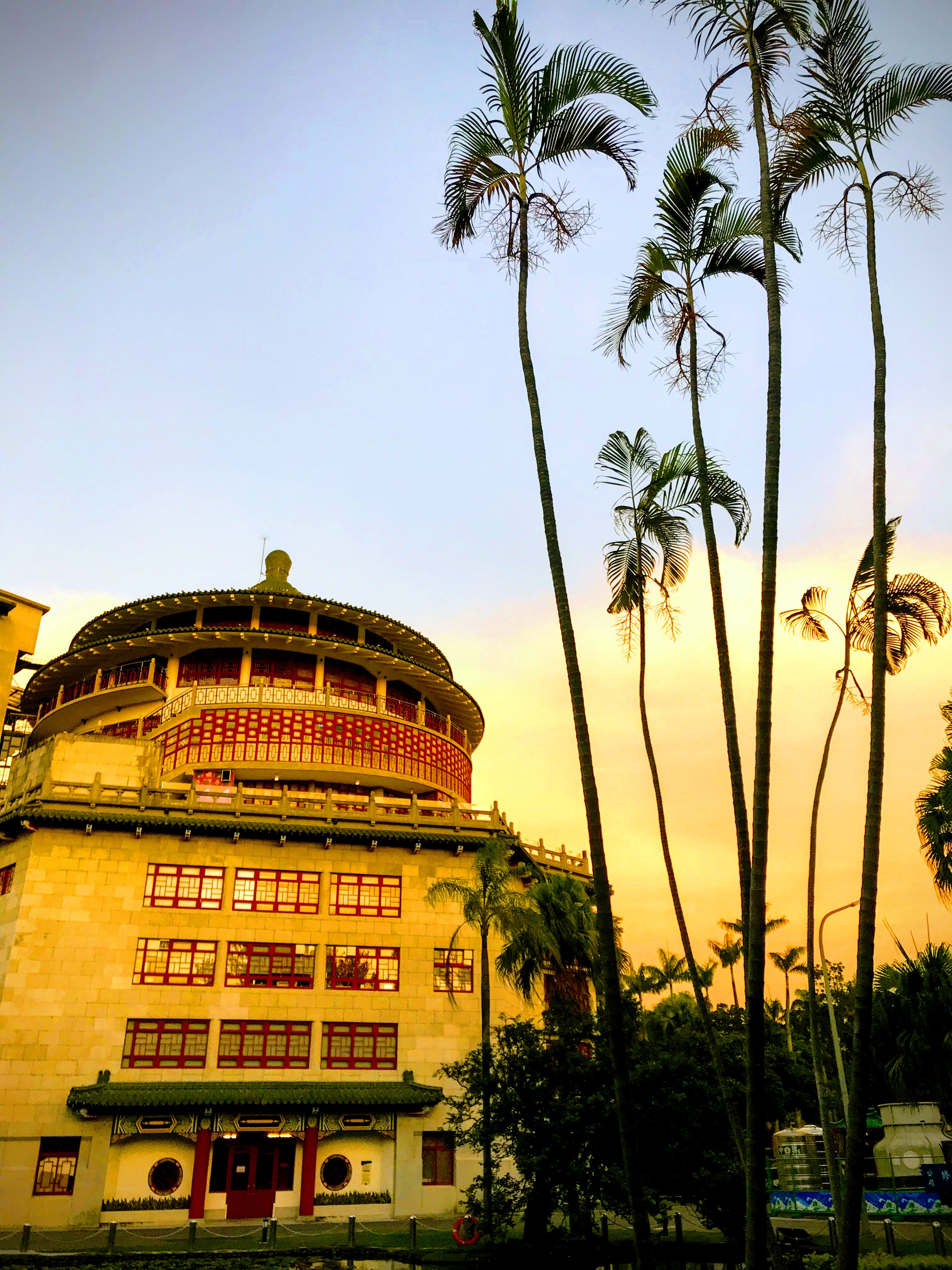 11. National Chiang Kai-shek Memorial Hall
The early evening is a great time to visit is the Chiang Kai-shek Memorial Hall as you can watch the sunset from the steps, and loads of people gather here to relax or even dance in the nighttime. You can also see the memorial park, national concert hall and national theatre here too,
I think that Taipei is a great modern city with lots to offer for a traveller, including temples, culture, food, art and architecture so I hope that you'll add this great city to your East Asian itinerary!
One thing I don't recommend doing in Taipei is setting off a sky lantern in Pingxi as they can harm wildlife and cause fires. Read more: Ethical Travel: Why you shouldn't let sky lanterns go in Pingxi, Taiwan (or anywhere)
Save the planet and money by taking a refillable water bottle with you to Taiwan to fill at water stations around the country.
Have you been to Taipei and what did you think of it? What were your favourite things to do while you were there? Share your stories in the comments below!
Pin this for later: