Taiwan is a massively underrated destination for backpackers and if you follow my 9 tips to make your budget go further, then it is actually very affordable!
It has the wonderful cities of Taipei and Kaohsiung, natural beauty like Taroko Gorge as well as wonderful markets, wildlife, food, culture and great people. Visit now before the secret gets out among the backpacker community!
Be aware that visiting Taiwan can sometimes affect Chinese visa applications.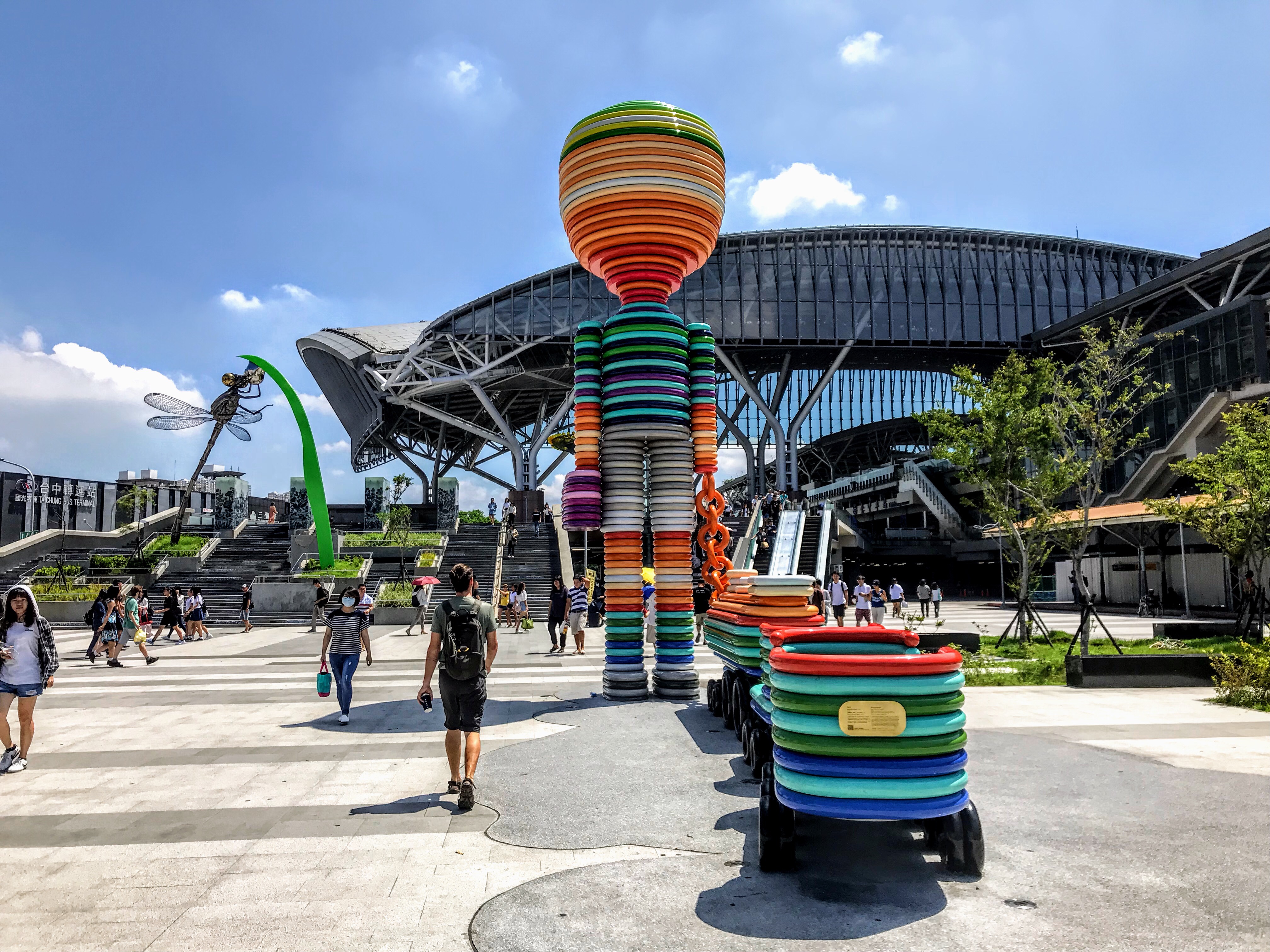 *This post may contain affiliate links*
1. Visit in shoulder season
You can get great deals on accommodation by visiting Taiwan during shoulder season from April-June and September-November. If you stay in a hotel with cooking facilities and a water fountain then you'll be able to save even more money! July to August is peak season so try to avoid travelling during this busy (and sweaty) time.
Check accommodation reviews and find deals for Taiwan on Tripadvisor:
2. Travel offpeak
Bus companies lower their prices at unpopular times, such as mid-morning and mid-afternoon so you can get better deals. Both buses and trains are really good in Taiwan so you can compare prices to see which is cheapest. Avoid sightseeing trains as they cost more and you can check prices at the station ticket machines. You can also save money by booking transport tickets in advance online.
3. Take the MRT
The MRT subway systems in Taipei and Kaohsiung are both efficient and cheap. They will take you close to your destination with minimal hassle for a couple of dollars and in Taipei, they even play soothing music to calm commuters at rush hour. The MRT and train system connects Taipei airport with the city so you won't need to pay for a taxi.
4. Hire a moped or bicycle
Instead of taking an expensive taxi, consider hiring a moped for a day trip if you're visiting somewhere like Taroko Gorge near Hualien. This will save you money on a tour and will give you more flexibility. If you're going somewhere close to a city, then take advantage of the bike hire schemes to save money and the environment.
5. Enjoy the many free attractions
Taiwan has a wealth of free attractions, including its hipster cultural parks, several museums, parks and botanical gardens, walking trails and viewpoints, night markets (unless you buy food!), statues and street art, awesome architecture and temples and churches. The majority of Taiwan's attractions are actually free!
6. Fill up at water fountains
There are water fountains in many cultural parks and gardens as well as in malls or coffee shops. Parks are a great place to find fountains as Taiwanese people love to exercise once the sun goes down. Even at fast-food restaurants they will fill your bottle up for you. Saving money and the environment is an easy win. Taiwan's water is close to being drinkable, but it comes through old pipes so you could easily make it drinkable by using a filter bottle.
7. Snack at supermarkets
Taiwan's supermarkets and mini-marts like 7-Eleven and Family Mart often have seating areas as well as microwaves and hot water to prepare your food. They're open pretty much all the time and there are quite a few options for vegetarians and vegans! I especially loved their baked sweet potatoes as a vegan snack. You can even sit in them and have a beer if you fancy.
Read more: 11 vegetarian foods to buy from supermarkets like 7-Eleven in Taiwan
8. Eat at non-touristy night markets
The most touristy night markets in Taiwan, like Shilin Night Market in Taipei, inevitably charge higher prices. Check out the ones that the locals recommend instead, as prices will be lower and the food quality may well be higher.
Read more: 15 delicious and cheap desserts to eat in Taiwan
9. Avoid buying data and use the free Wi-Fi
In some countries, it's useful to buy data in order to get around, but Taiwan is a haven for free high-speed WiFi. Save money by logging onto free hotspots around the city and on public transport (or your hotel). To help you get around, download an offline navigation app like Maps.me that doesn't need data.
Have you visited Taiwan on a budget? Do you have any tips that you want to share to keep costs down? Share you advice in the comments below!
Pin this for later: